Kalbarri Foreshore Nature Playground
Grey St, Kalbarri
This fantastic nature playground is idyllically located on the Kalbarri foreshore.
Shaded by mature trees, with it's nautical theme and awesome flying fox, it really hits the mark for kids of all ages.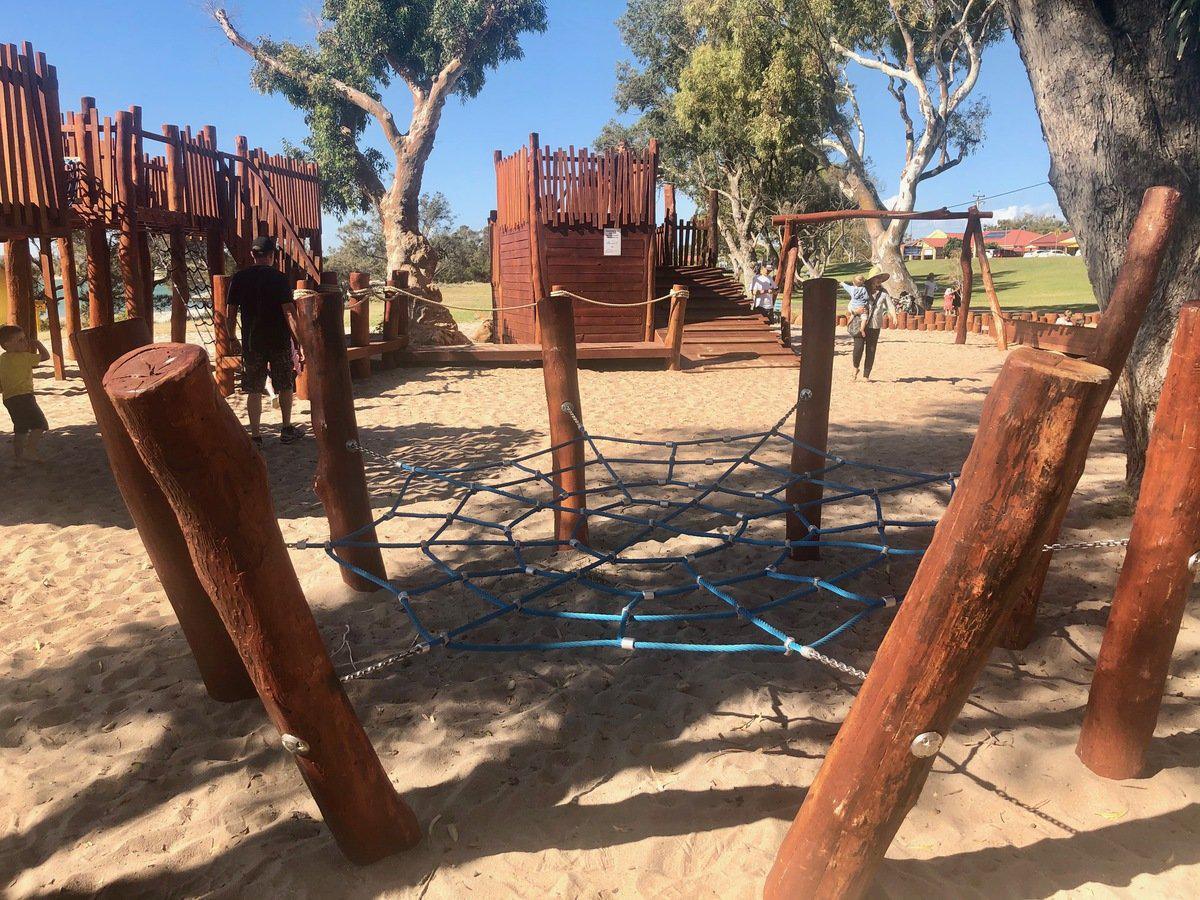 Little climbers will love the birds nest, climbing walls and ropes.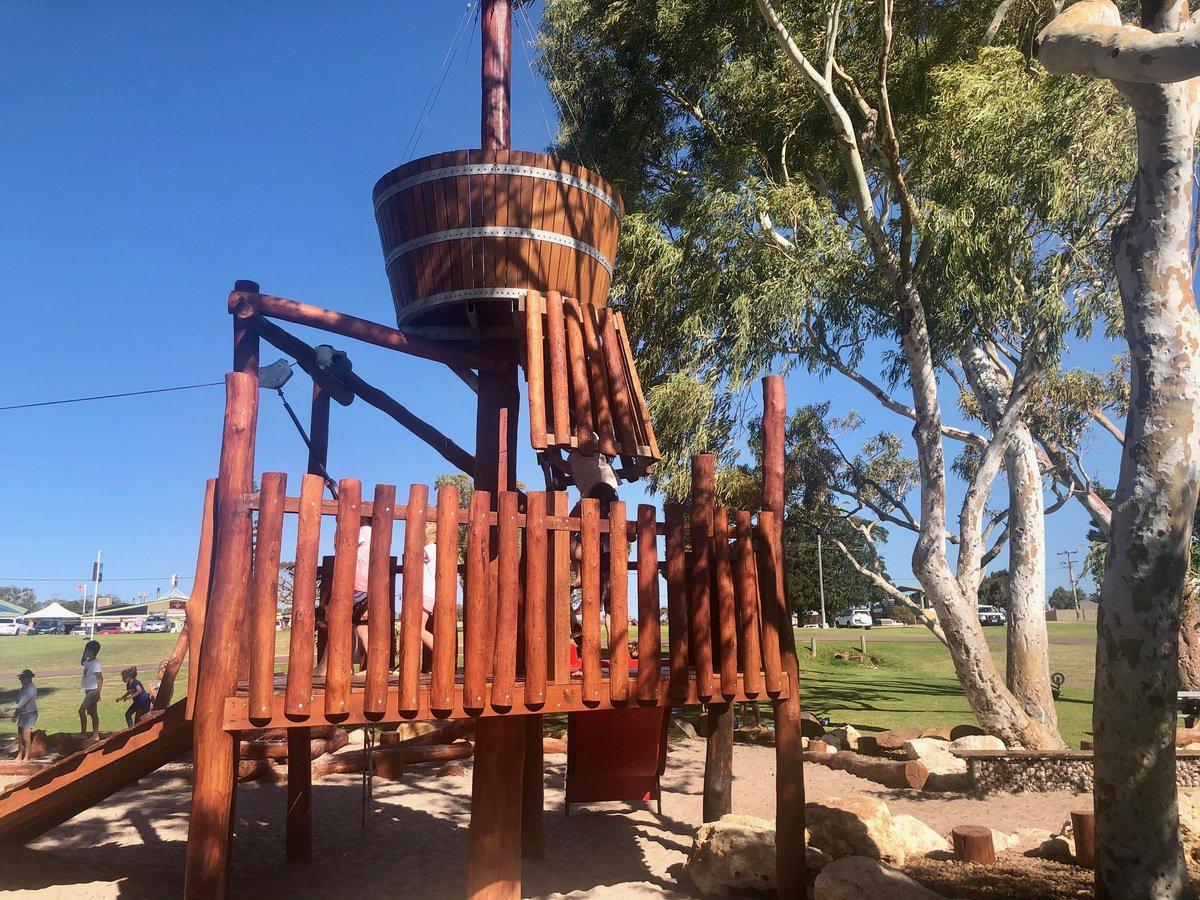 The space is perfect for a game of hide-and-seek or for imaginative play.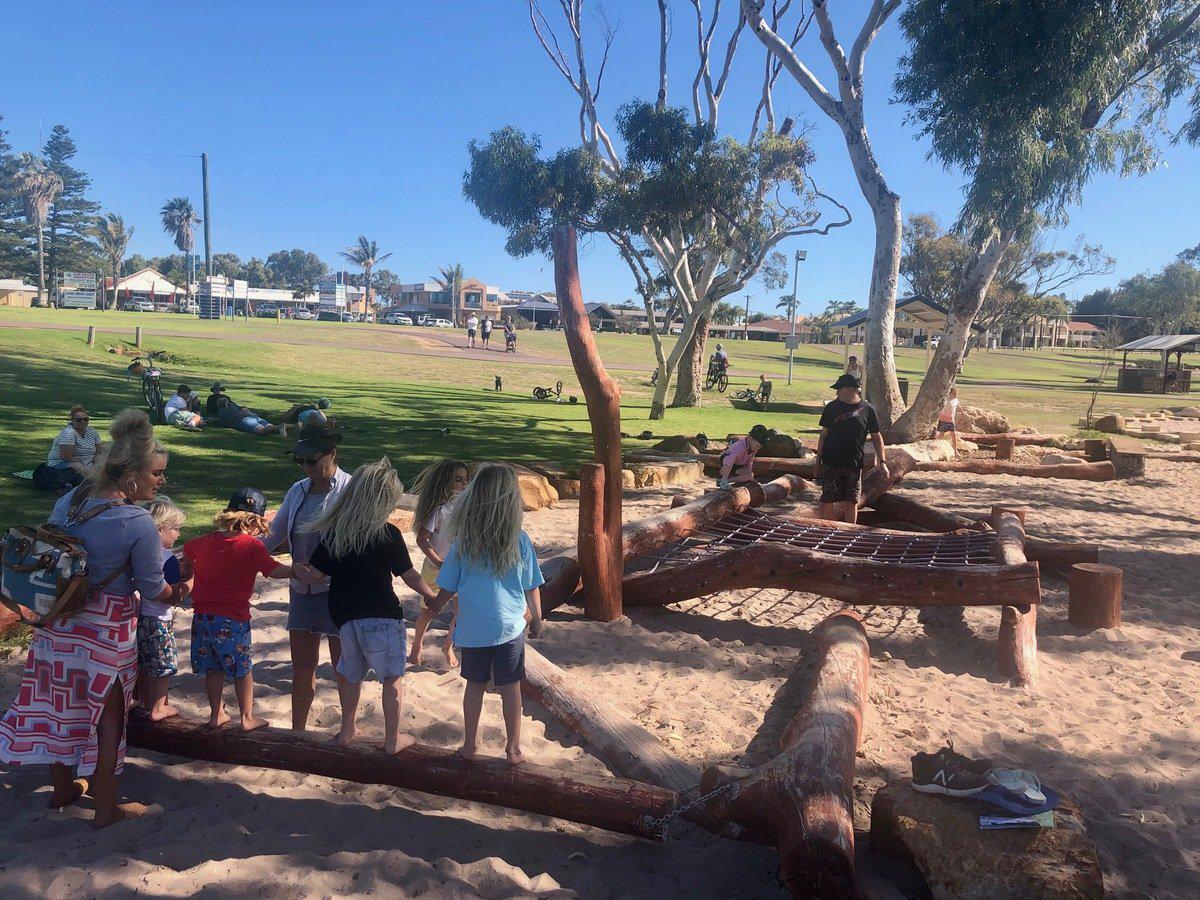 There are plenty of logs, stepping stones and rocks to balance and jump across.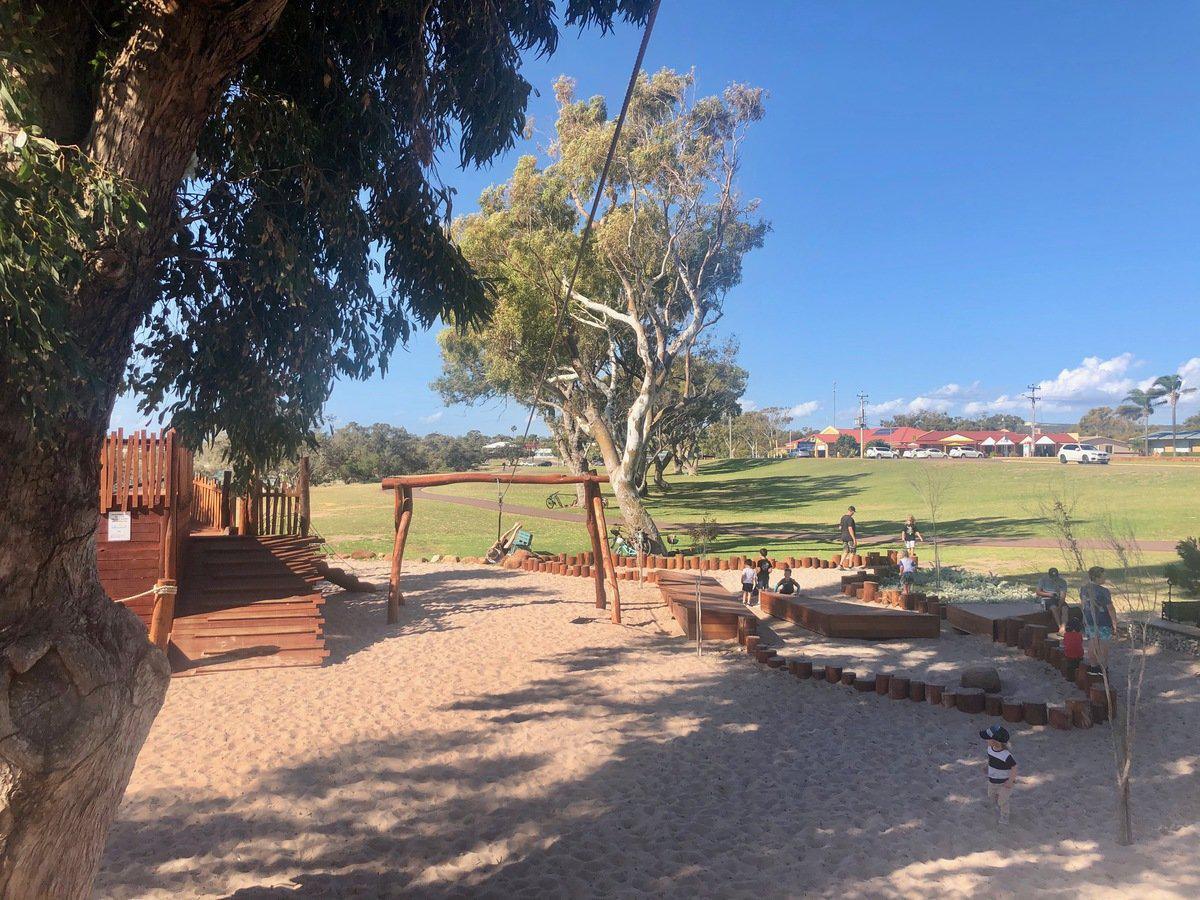 The flying fox sees a steady stream of happy kids - working together and taking turns.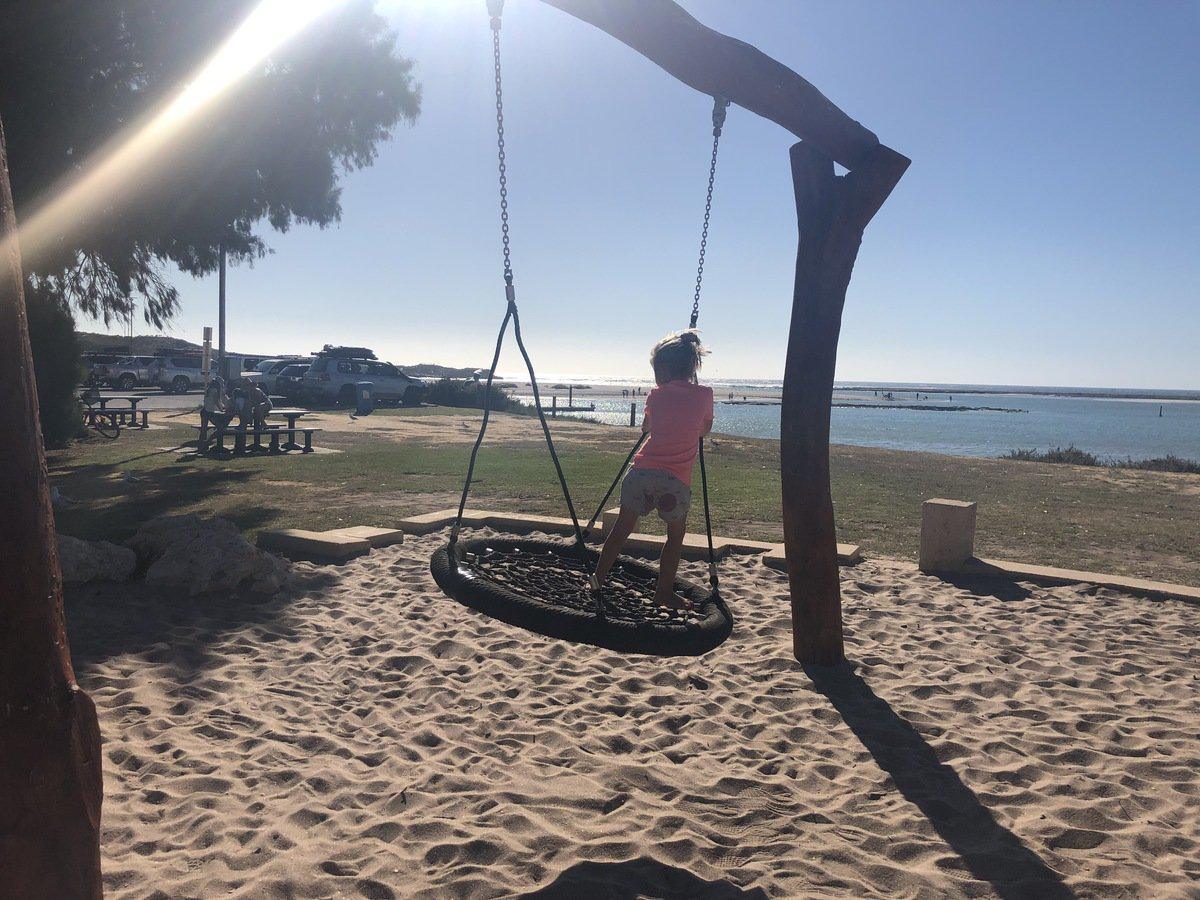 There are also two big swings to play on.
If you have your bike or scooter with you, or just fancy a walk, there is a great sealed path from the playground along the foreshore.
The bakery, pub and cafe are also directly opposite the playground - very convenient!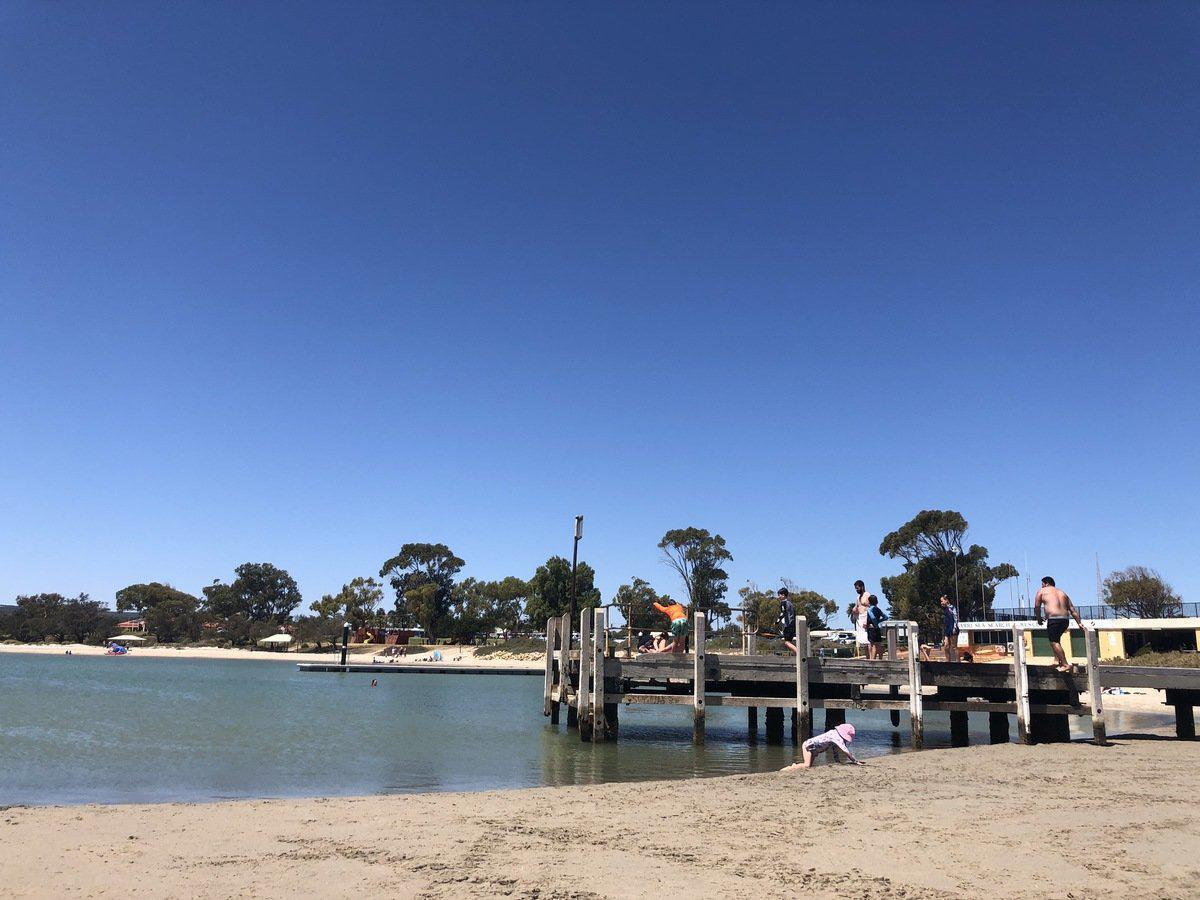 Chinaman's beach - which backs on to the playground - has made our list of 'unique swim spots' so be sure to bring your bathers and get ready to jump off the jetty!
Here some of our top family activity ideas during your stay in Kalbarri:
Need somewhere to stay?
There are plenty of caravan parks in the seaside town of Kalbarri but if you're looking for a special bush family camping experience, something a bit more protected from the wind and away from the crowds, we recommend Murchison House Station, located just 10km's out of town.
The Kalbarri Holiday Guide 2019 is also a great resource for planning your family holiday.
Accessibility
Parking, including disabled parking bays, is available adjacent to the playground.
There are also disabled access toilets located by the carpark and a sealed path leading towards the playground and along the foreshore.
The playground itself is sand based.
---
The Low Down
Facilities
✓Conventional playground
✓Cycling/scooter trail
✓Nature playground
✓Walking Path/s (adjacent, along foreshore)
Suitable for
✓ Suitable for all abilities
✓ Suitable for all ages
Amenities
✓BBQs
✓Bike/pram paths
✓Car parking
✓Coffee shop nearby
✓Seating/tables
✓Sun shade
✓Water fountains
✓Toilets
---