Jo Wheatley All Abilities Play Space
Esplanade, Dalkeith
Designed to meet the play needs of all, the Jo Wheatley All Abilities Play Space is an inclusive play space for both children and adults alike.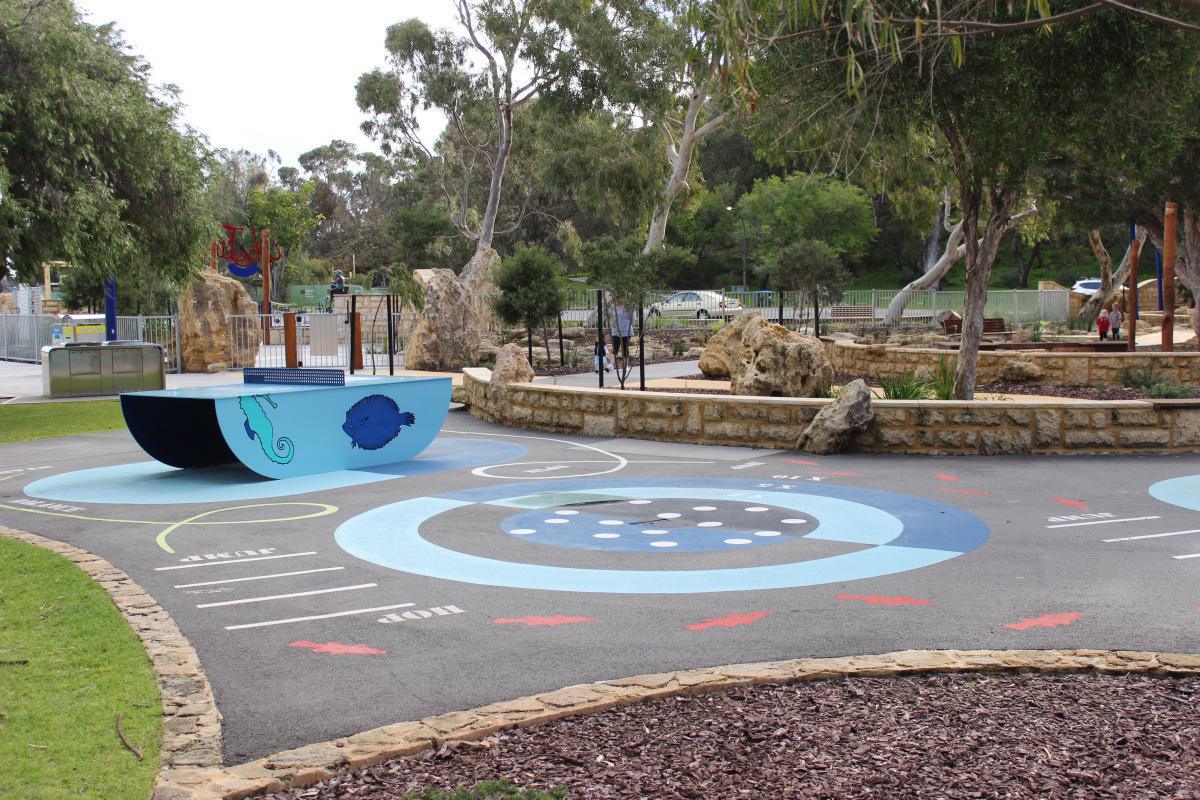 The fully fenced play space has been designed to include pram/wheelchair accessibility, with wide paths and wheelchair-accessible playground equipment throughout the area.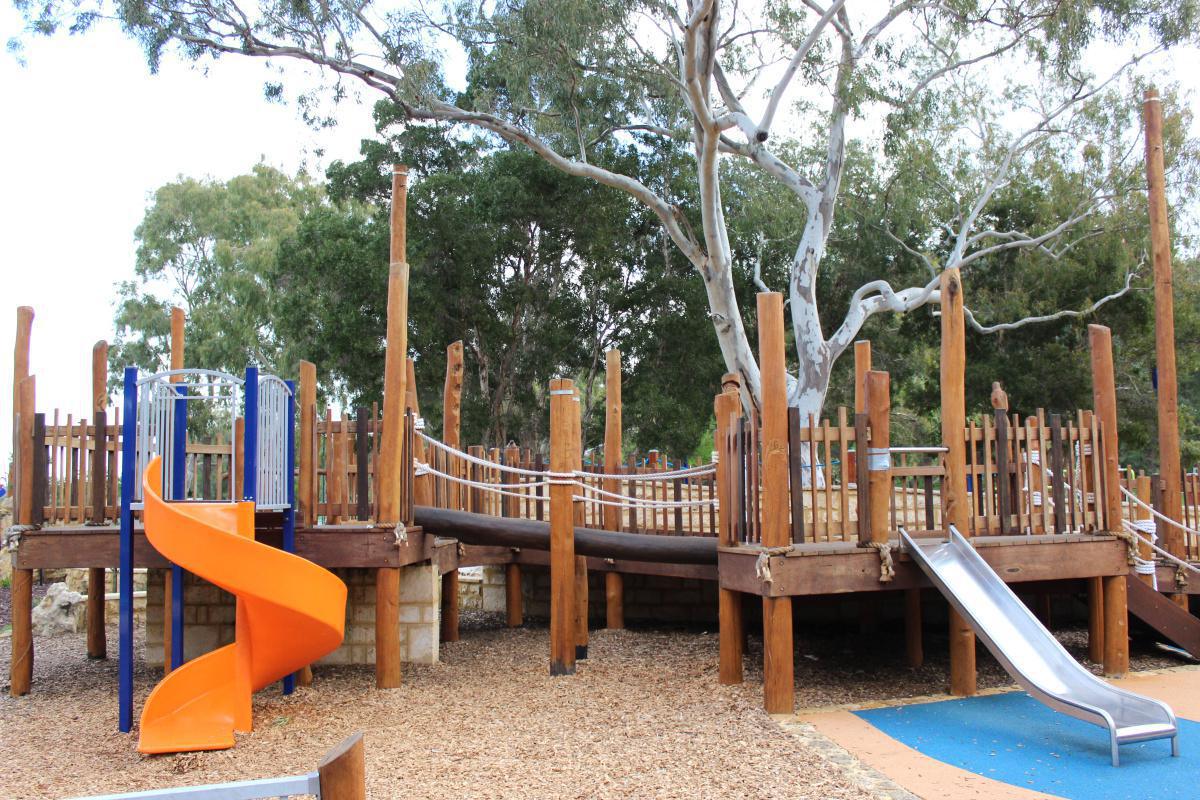 The nature playground and wooden fort are big hits with the younger ones, whilst the flying fox and rope climbing structure are great for the more adventurous or older kids.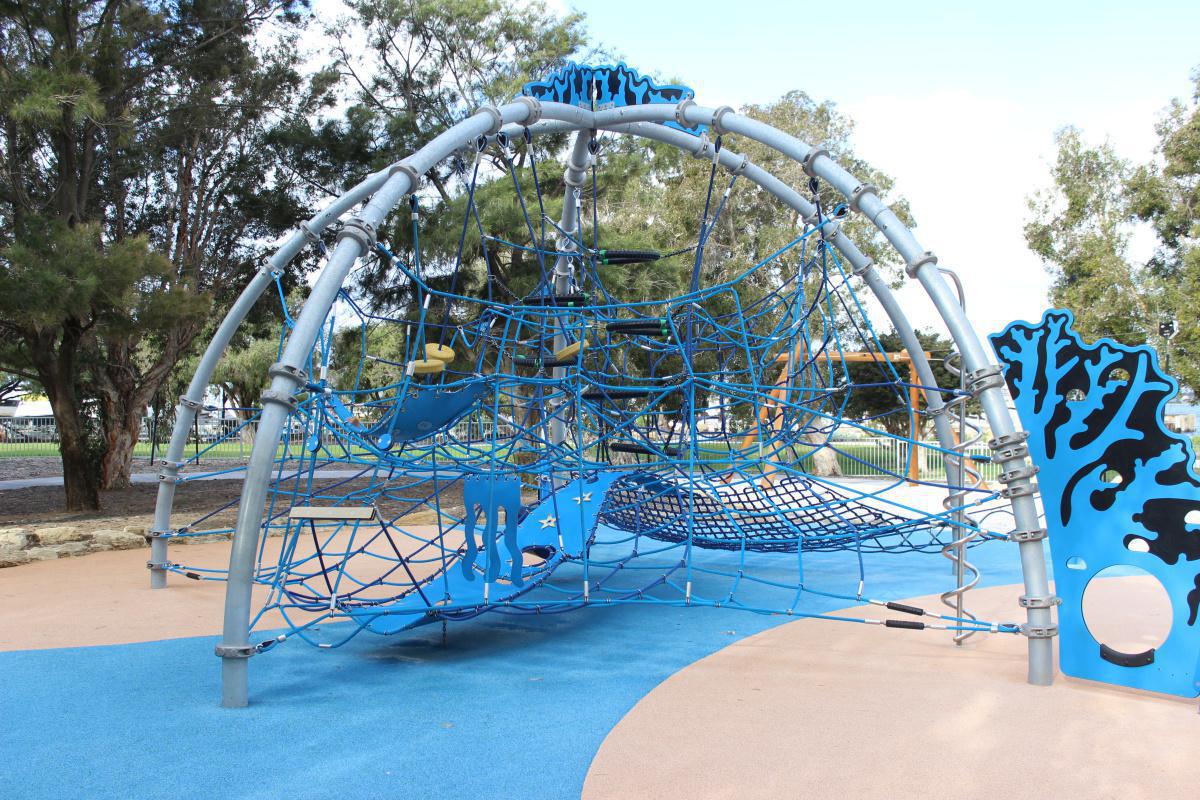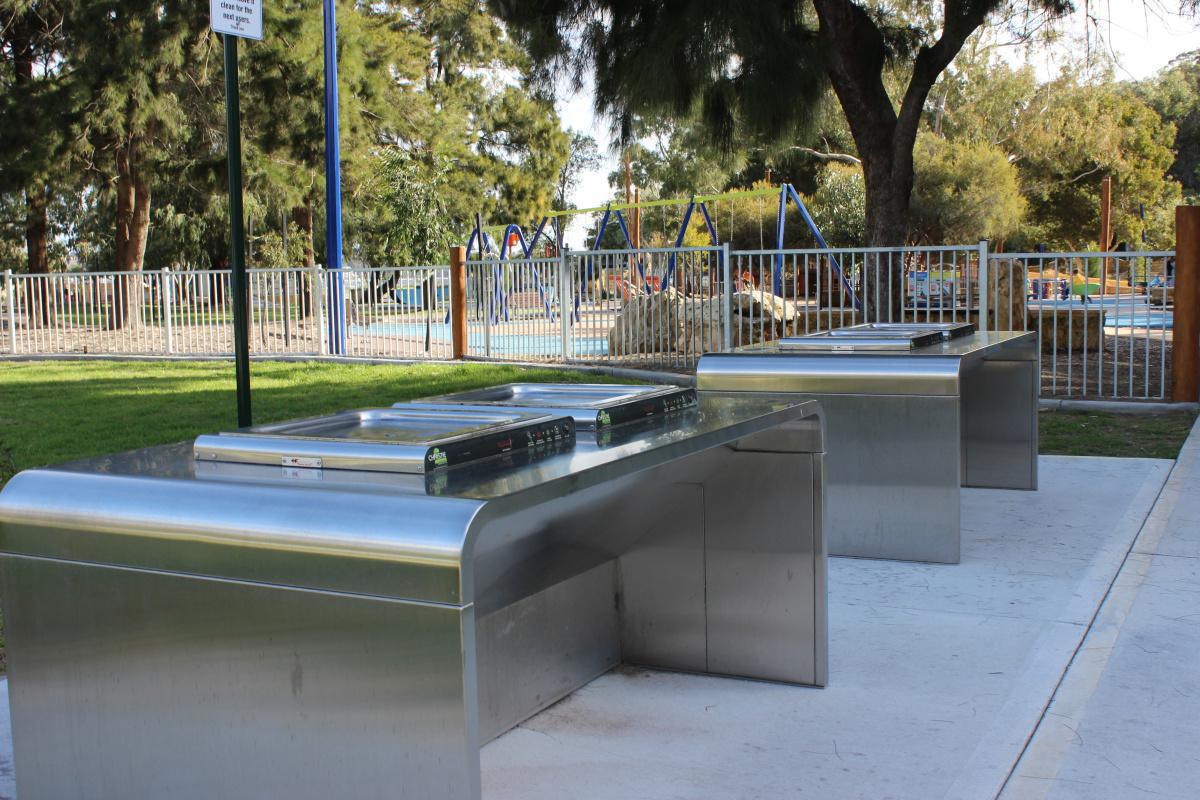 The area is also equipped with BBQ facilities and is a great place to have family BBQs, picnics or a gathering with friends.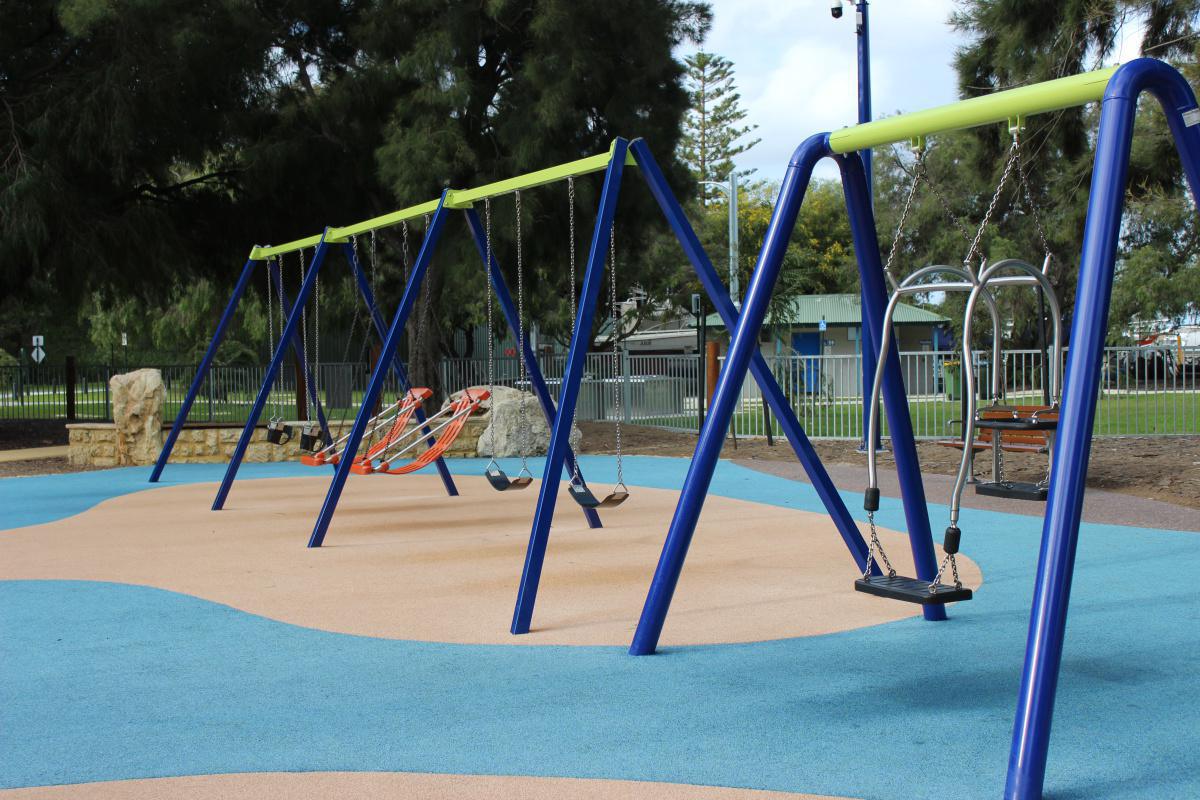 The space also features a range of swings:
- A double toddler swing set
- A parent-and-child swing
- A bird's nest swing
- Two boat swings (great for children who require additional grip/balance support)
There is also a water and sand play area so make sure to bring a change of clothes for your little ones!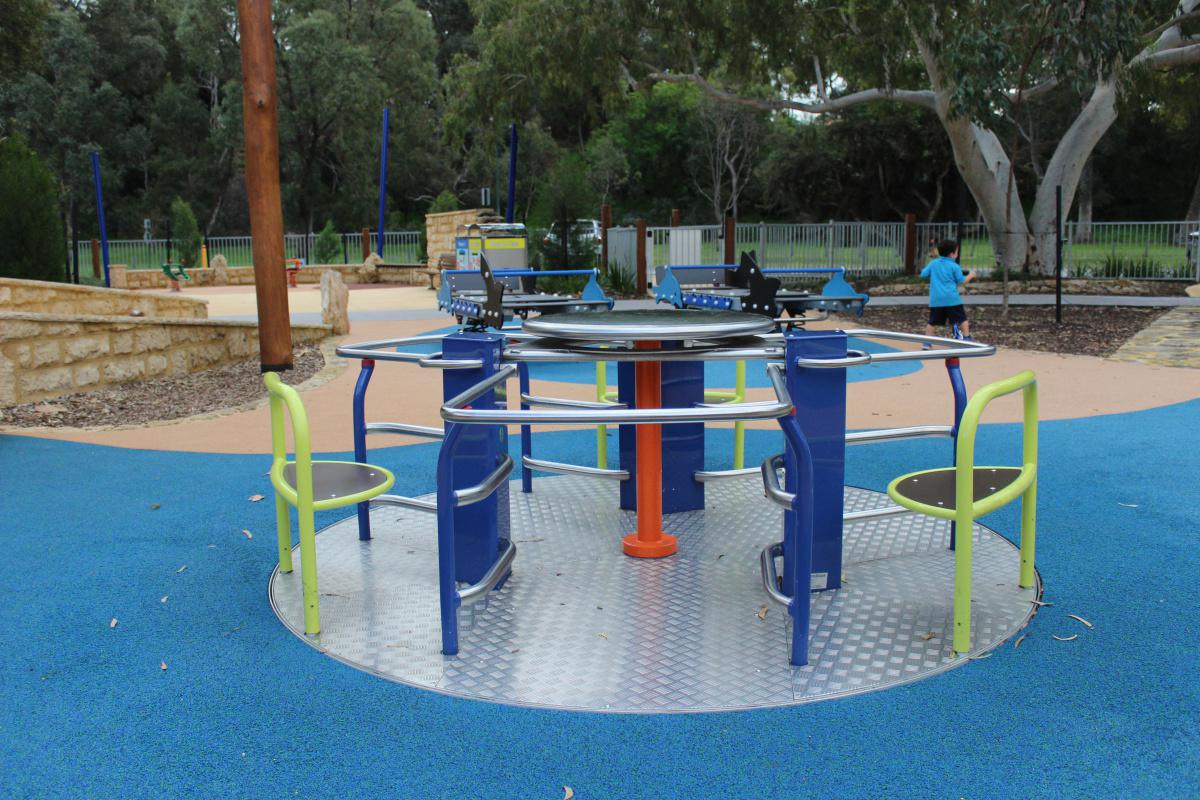 Accessibility
The area is accessible for everyone, in particular it has been established with the specific needs of children with disabilities in mind.
Wheelchair parking is also available.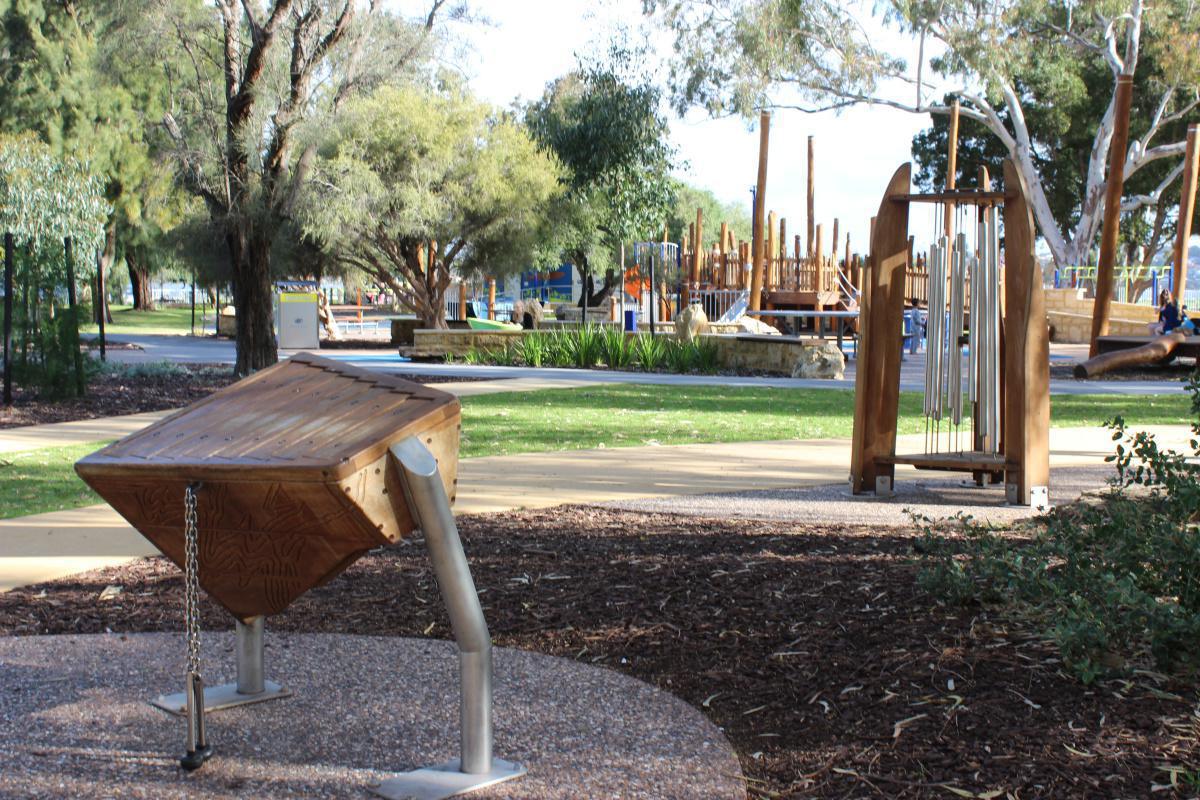 ---
The Low Down
Facilities
✓ Conventional Playground
✓ Walking trail
✓ Nature playground
Suitable for
✓ Suitable for all abilities
✓ Suitable for all ages
Amenities
✓ Car parking
✓ Sun shade
✓ Water fountains
---