Scarborough Whale Playground
11 km
Scarborough Beach Reserve, Scarborough
Looking for a great day out for the whole family? Look no further than Scarborough Beach!
The new Scarborough Whale Playground is uniquely designed with creative play features that will keep the kids entertained for hours on end!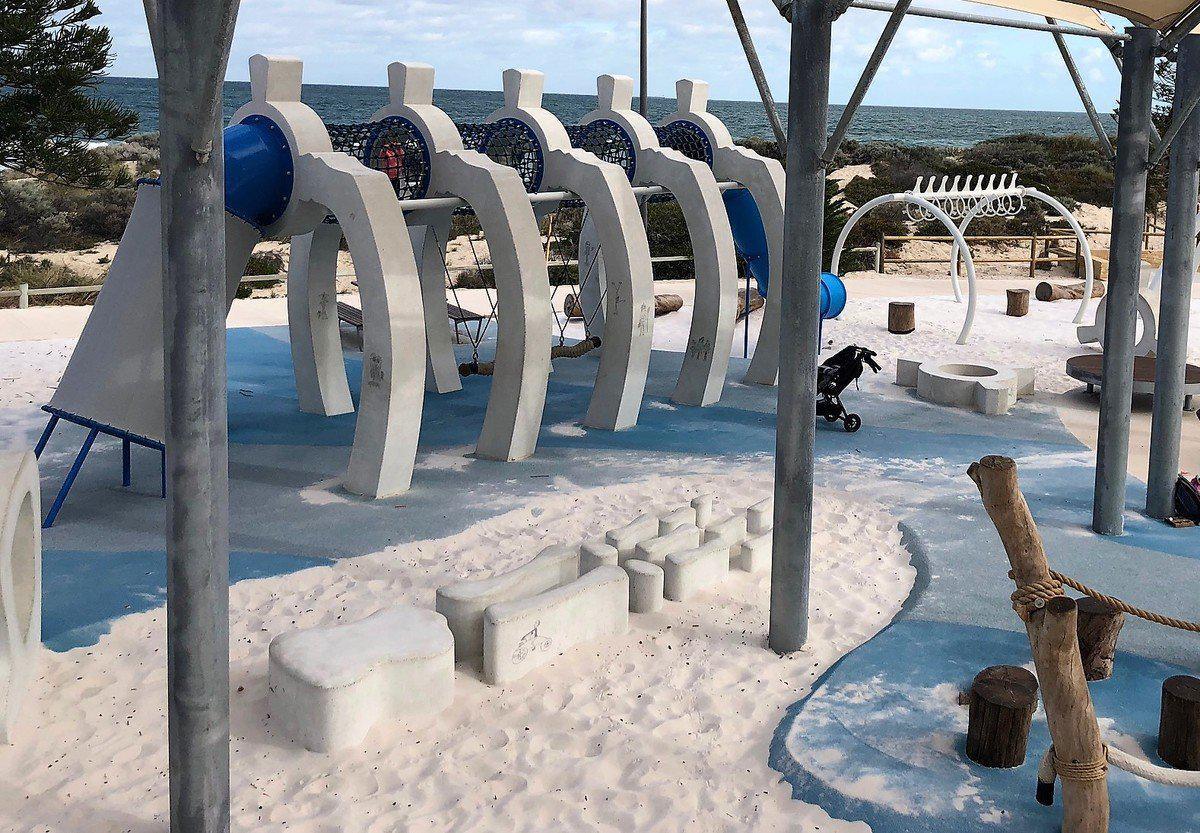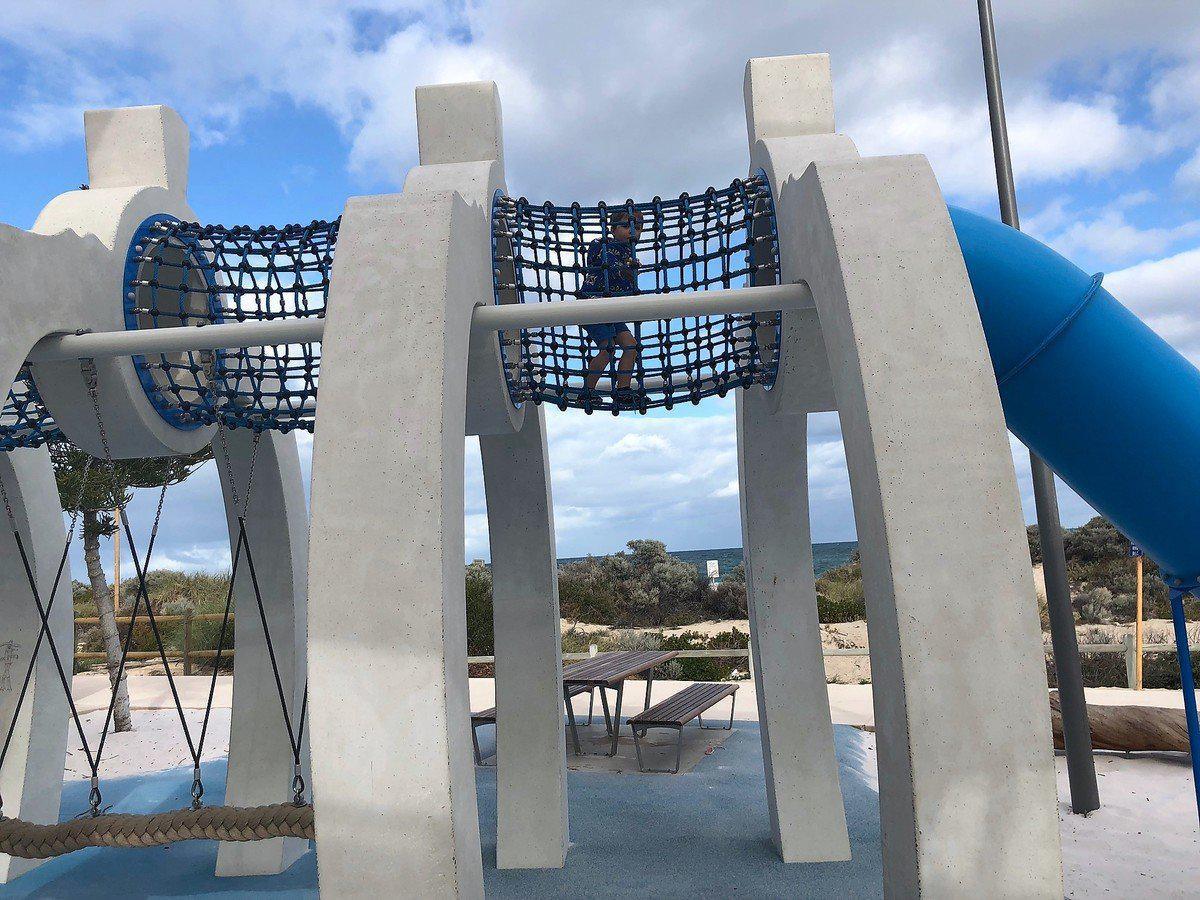 The life-size whale skeleton - that includes a slide, monkey bars, swings and netted climbing tunnels - is genius!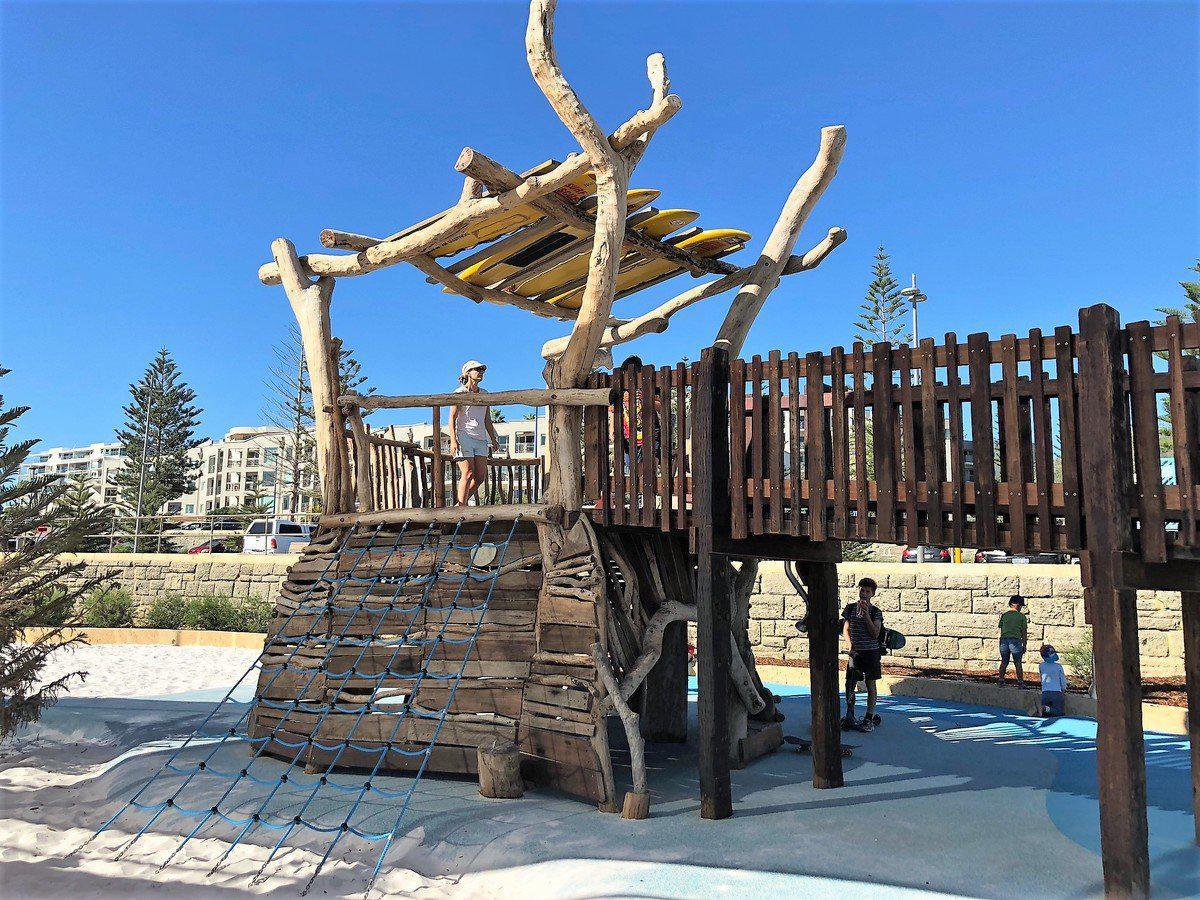 We were also impressed by the huge cubby house, which provides great climbing opportunities, and the overall layout and accessibility of the play elements.
"The playground is an art piece, inspired by stories from the Noongar culture where the belief is a whale will beach itself when it comes to the end of its life so it can return an ancestor's spirit to the land." - Metropolitan Redevelopment Authority website. The skeleton was designed by artist Jahne Rees.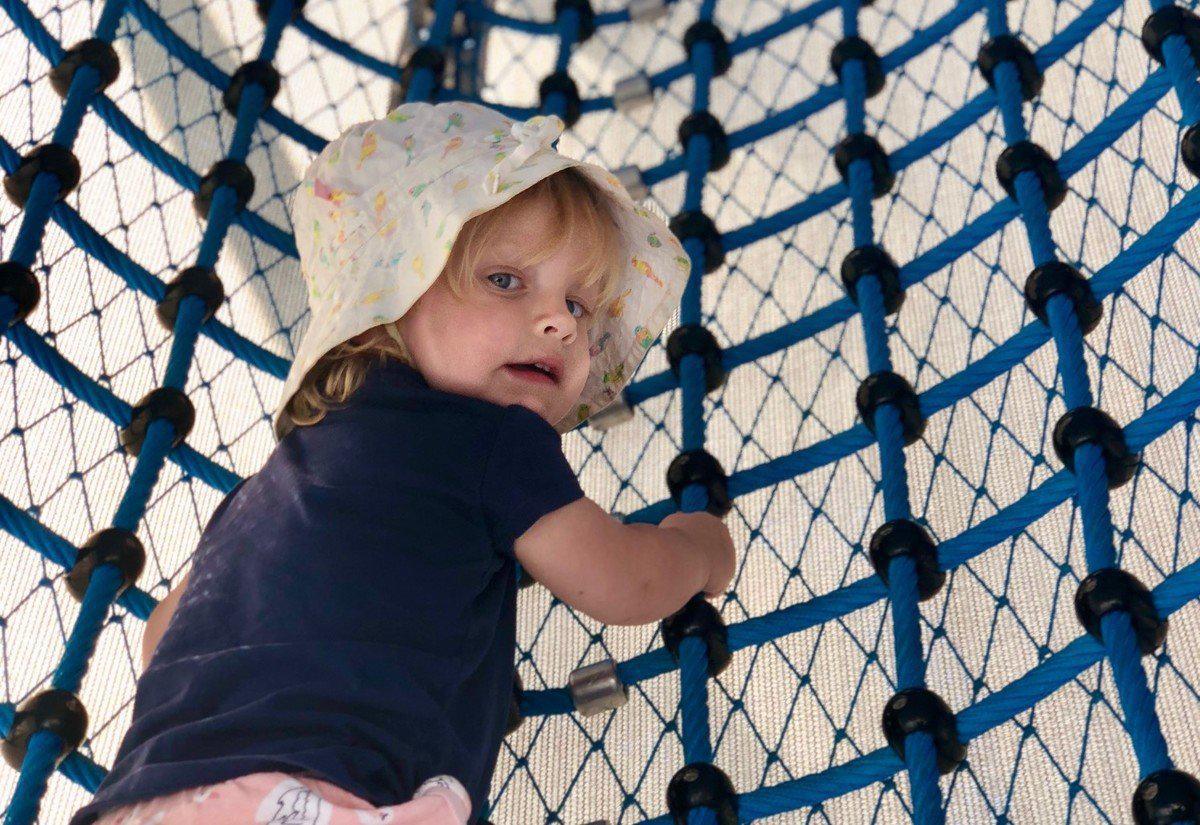 There is so much to do here, you'll be spoilt for choice! Climbing opportunities are endless.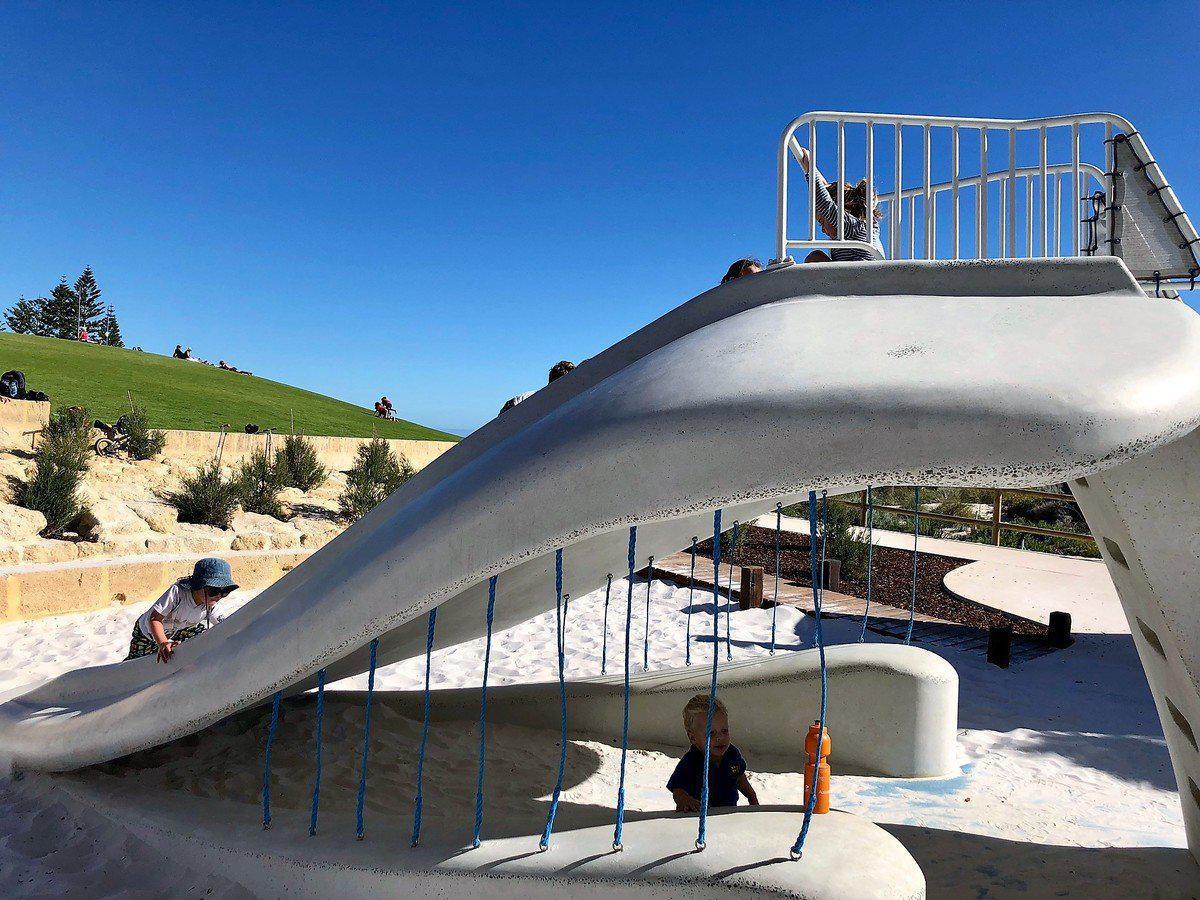 The slide, in the shape of a whale skull, is fantastic.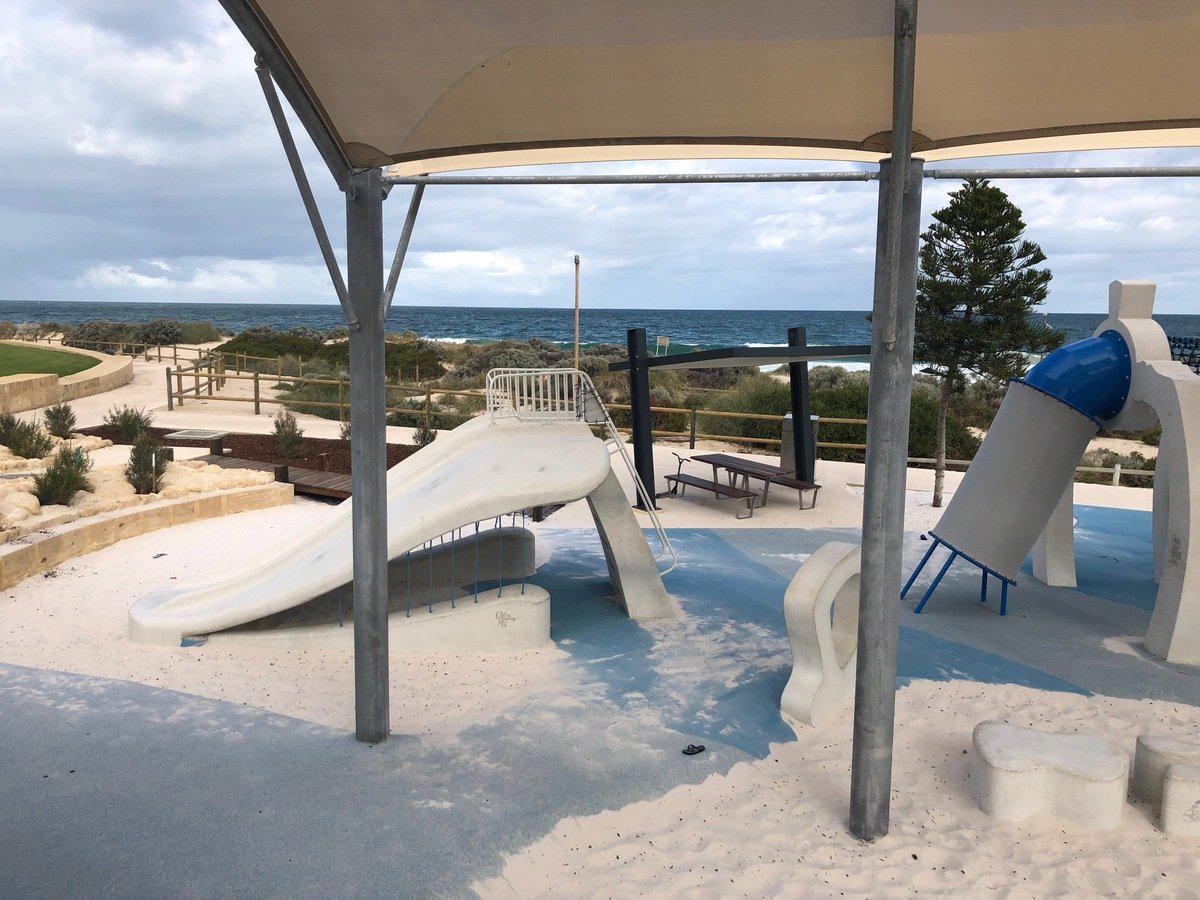 There is reasonable shade, seating, tables and a good mix of sand and soft fall surfaces.
Bring a picnic to enjoy on 'Sunset Hill' or check out one of the many café options.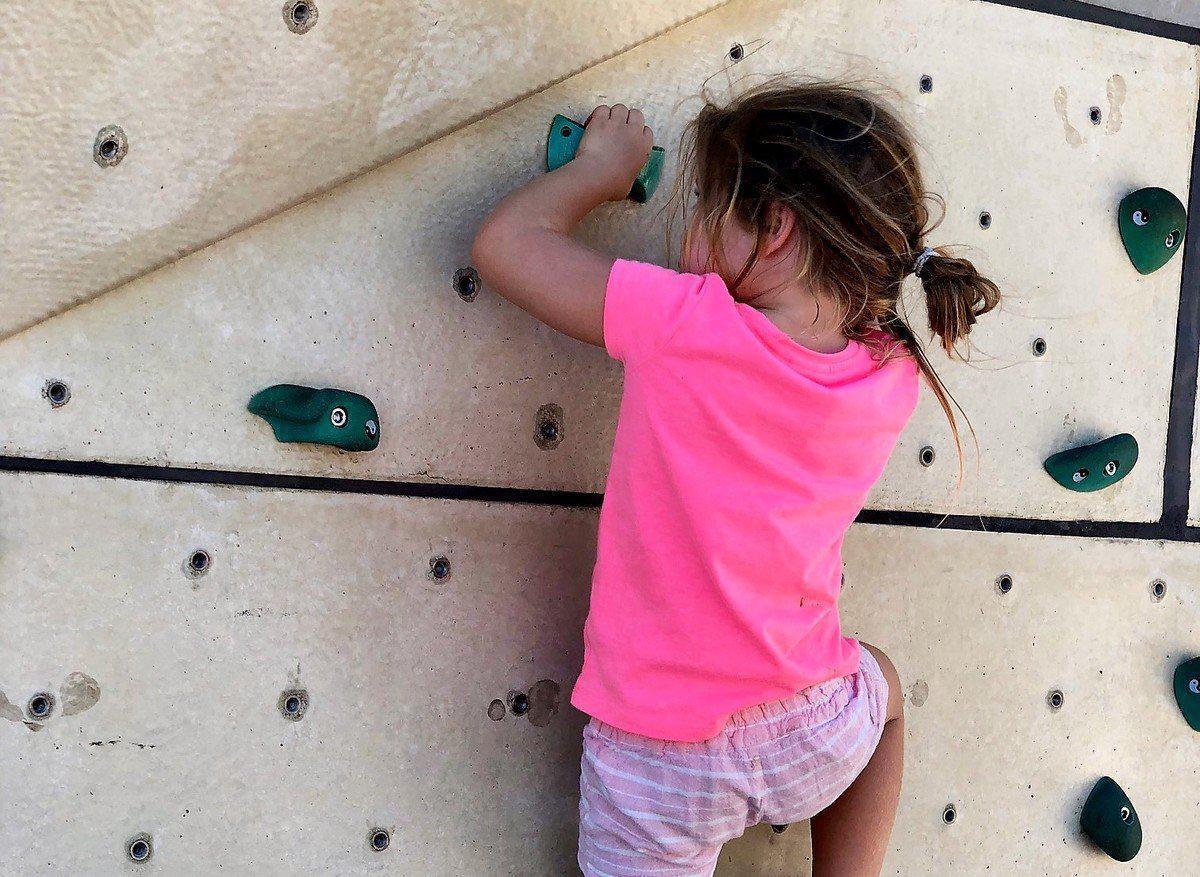 There is a terrific rock climbing wall about 50m south of the playground.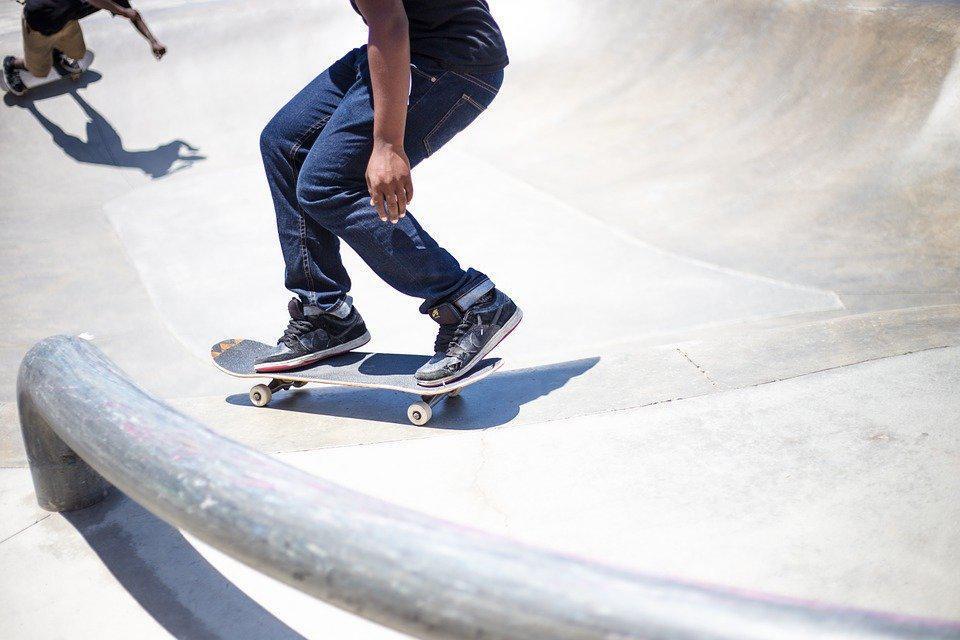 There is also a great skate park, catering to a range of abilities, and basketball courts adjacent to the rock climbing wall.
Venture further south (around 300m) and you'll find the new Scarborough Beach pool.
Accessibility
Prams and wheelchairs have easy access via the paths that wind through the playground. There is also a good mix of sand and soft fall surfaces.
Toilets are located around 20m south of the playground, adjacent to the climbing wall and skate park.
---
The Low Down
Facilities
✓Conventional playground
✓Cycling/scooter trail
✓Nature playground
✓Skate park
Suitable for
✓ Suitable for all abilities
✓ Suitable for all ages
Amenities
✓BBQs
✓Bike/pram paths
✓Car parking
✓Coffee shop nearby
✓Disability access/facilities
✓Seating/tables
✓Sun shade
✓Water fountains
✓Toilets
---