Chevron Parkland, Optus Stadium
333 Victoria Park Dr, Burswood
The new and magnificent Chevron Parkland is situated on the Swan River foreshore alongside the Optus Stadium.
Enjoy the natural surrounds as your kids balance up high through the Qwandong Towers, meander through the Yaargan Dry Creek, step across the Deep Gorge, creep through the Numbat Burrows and ascend the Bullung Hangout.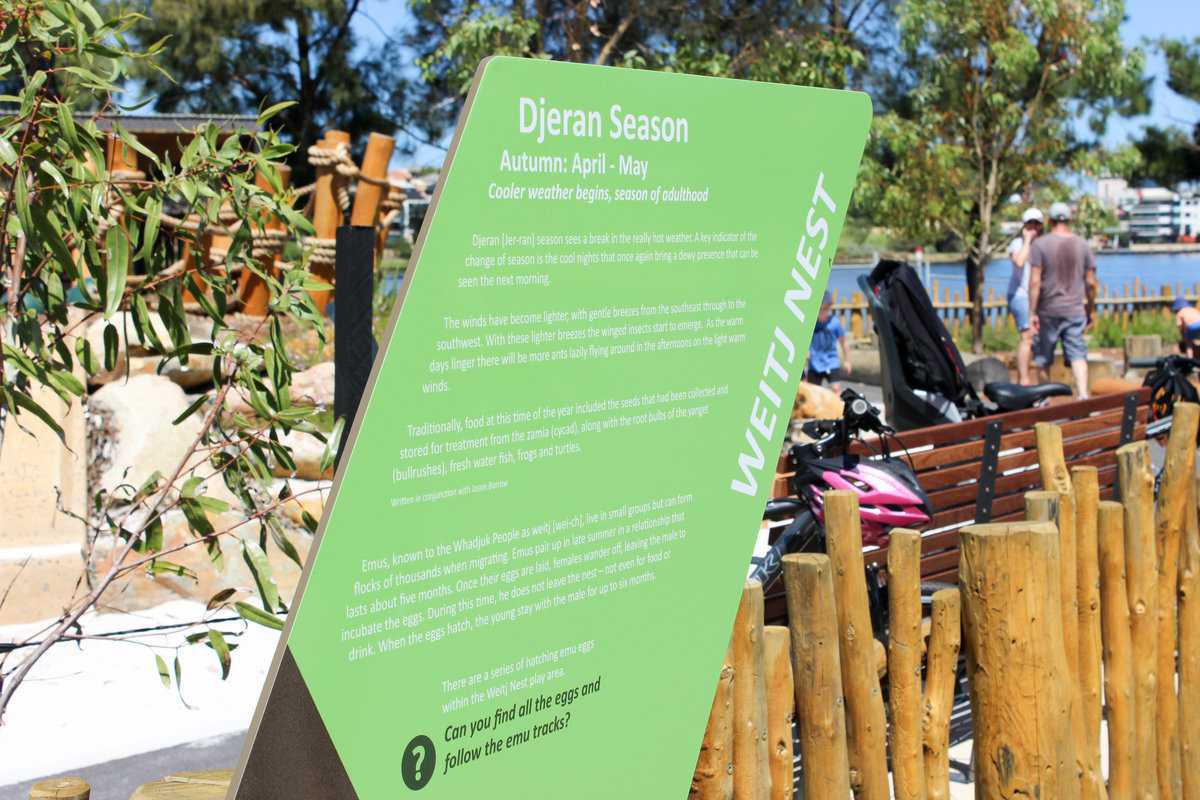 Developed with input from the Whadjuk community, this vast space is inspired by the Noongar six seasons, and features ten permanent 3D artworks by emerging WA Noongar artists.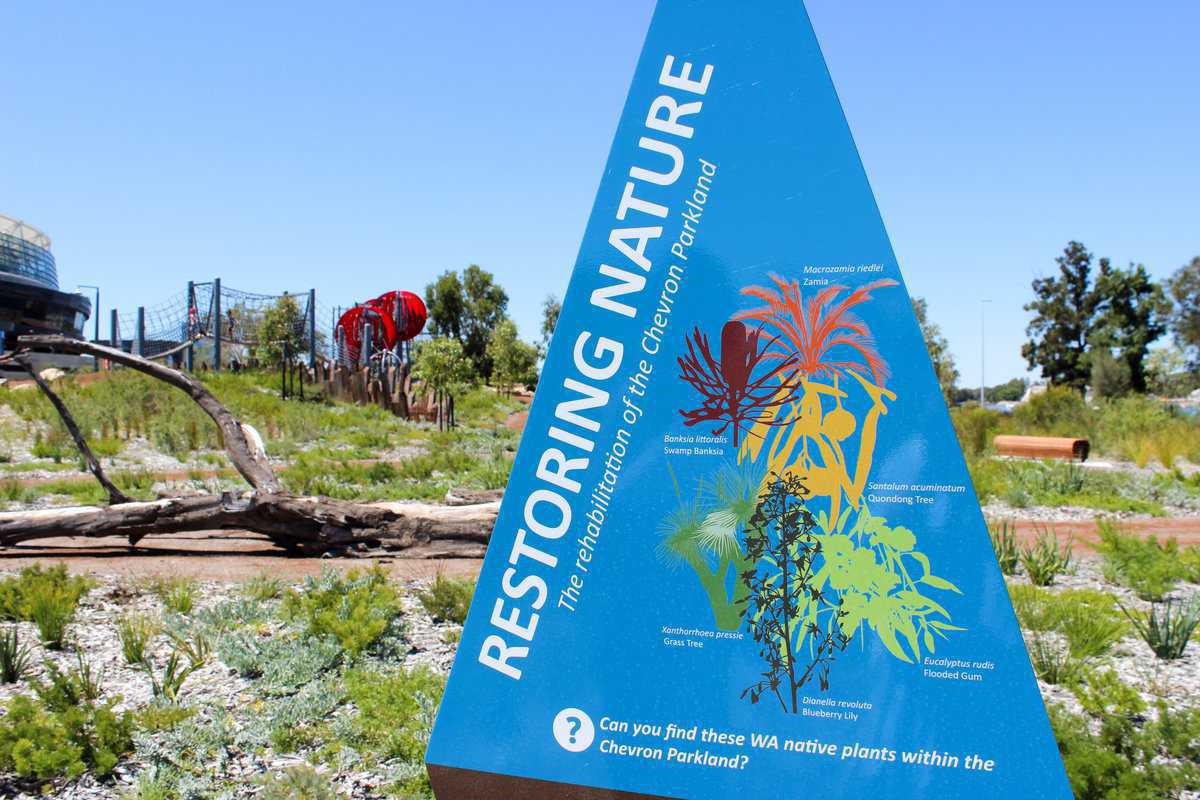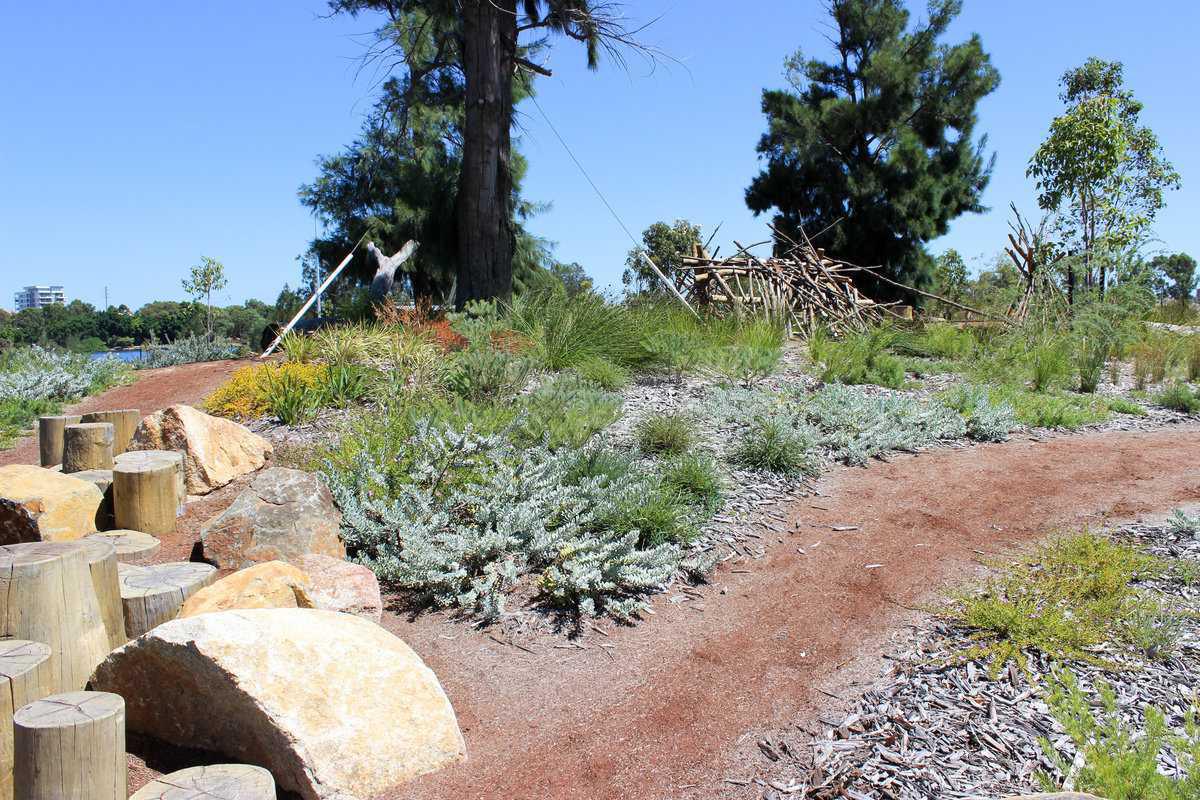 The play space sprawls across 2.6 hectares of rehabilitated parkland, with a wide range of engaging nature play elements for kids.
They have focused on native West Australian fauna rehabilitation through the planting of 160,000 seedlings and 500 mature trees.
Over time these will grow to provide shade, however you should be warned that there is currently very little shade - so come prepared!
Note: There are no toilet facilities at the play space, however there are bathrooms at the nearby Optus Stadium.
Scroll through the below images to see some of the special features.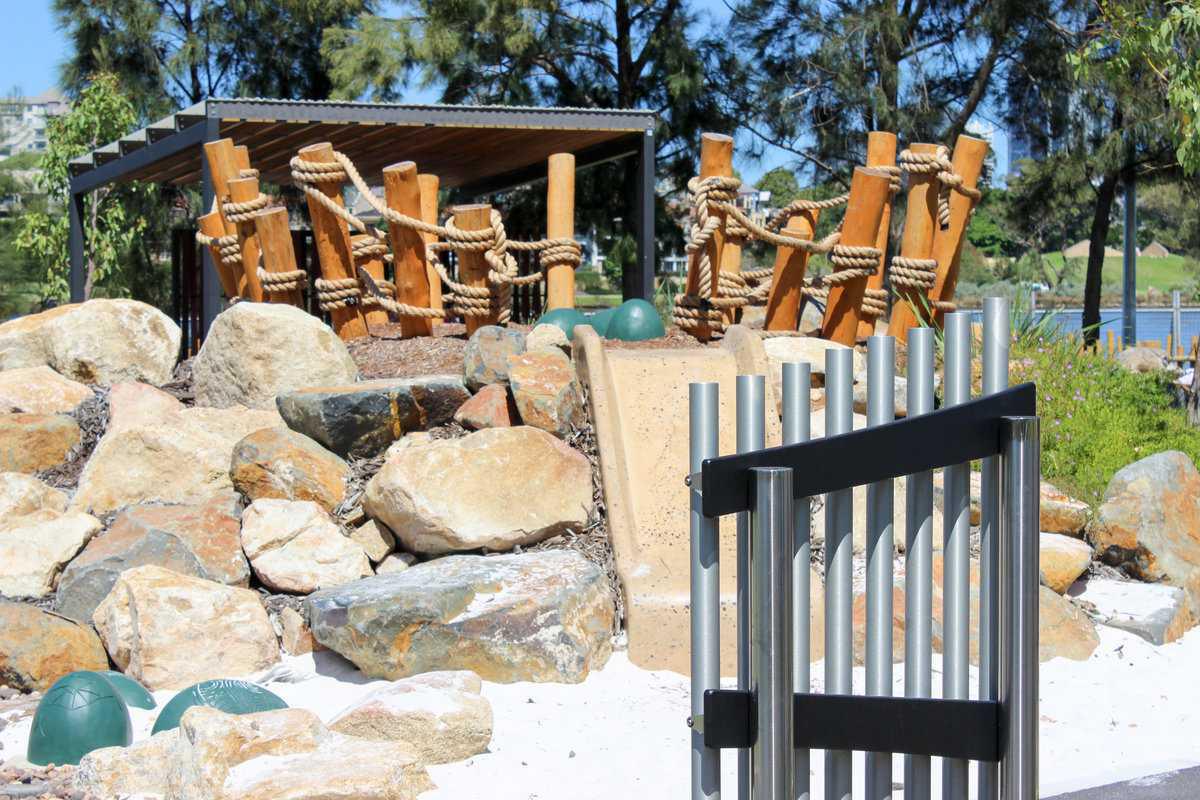 The "Weitji Nest" inside the younger children's section is home to a series of hatching emu eggs.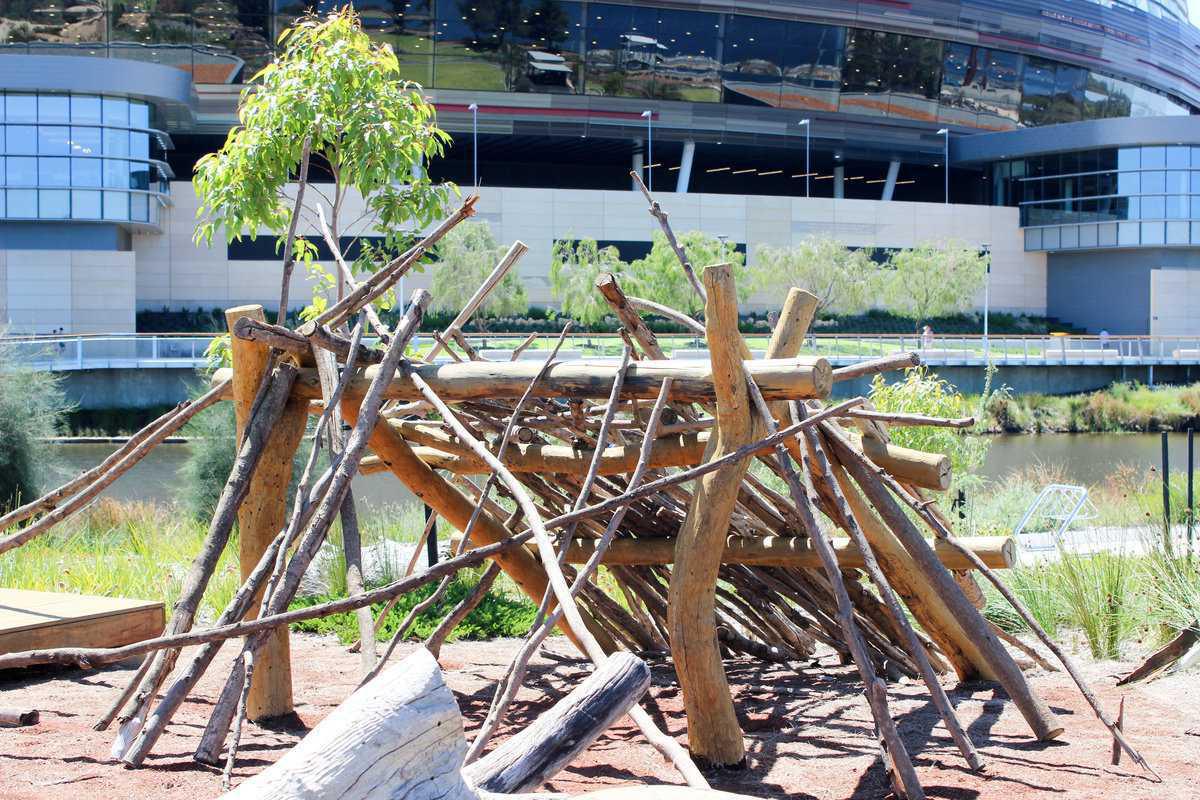 Families can build cubbies using the sticks and frames at Mia Mia Hill.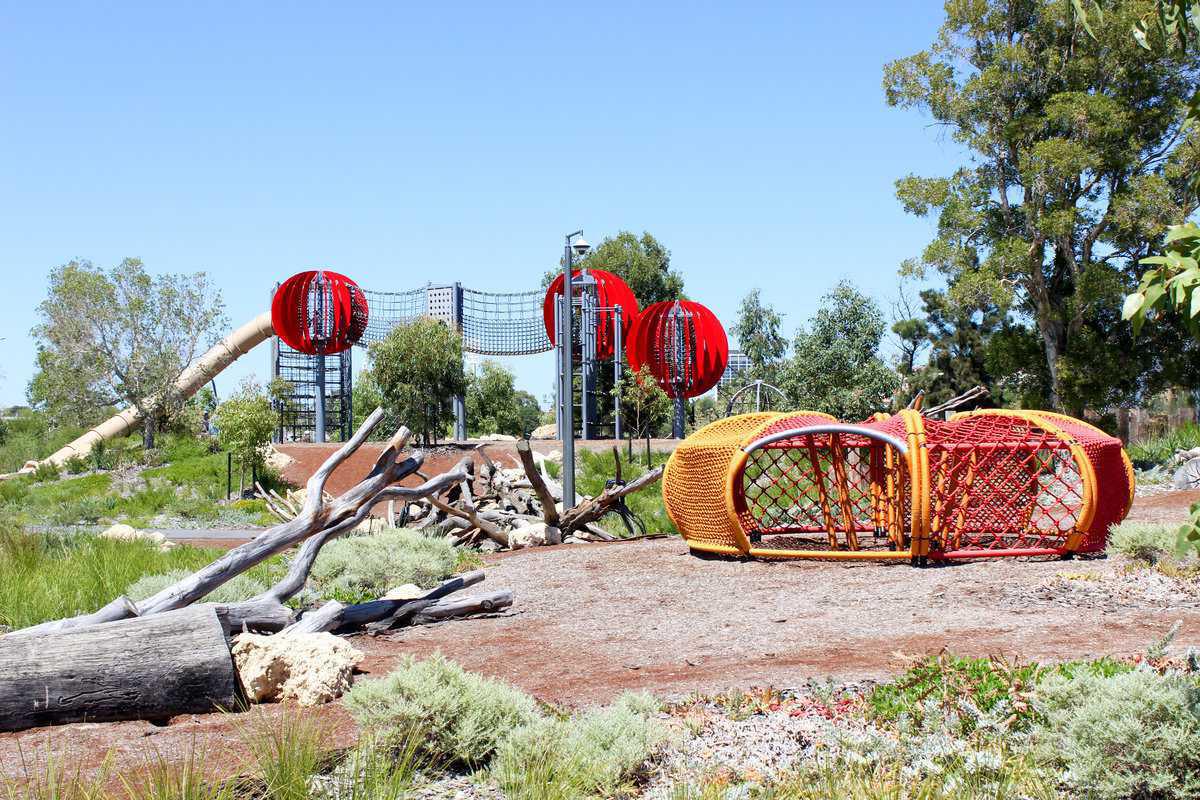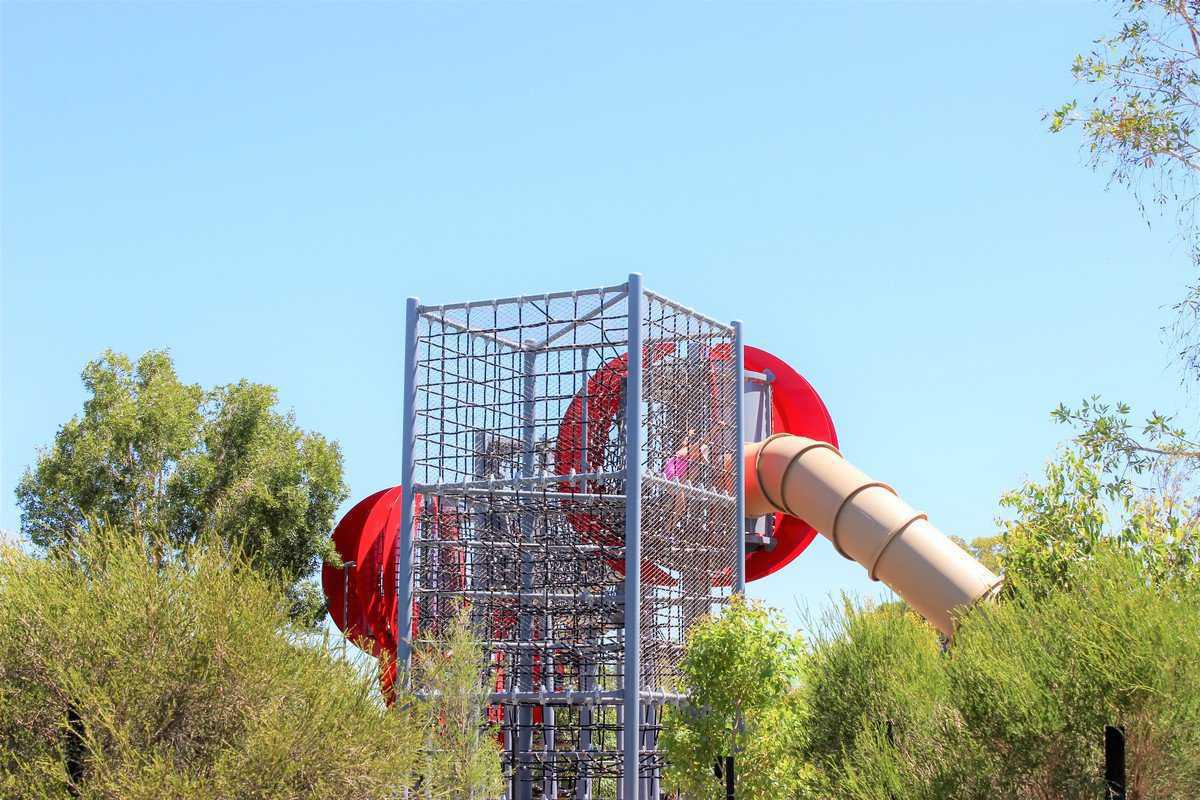 The impressive "Qwandong Towers" climbing structure is sure to keep bigger kids occupied, with sky-high forts and a tunnel slide to explore.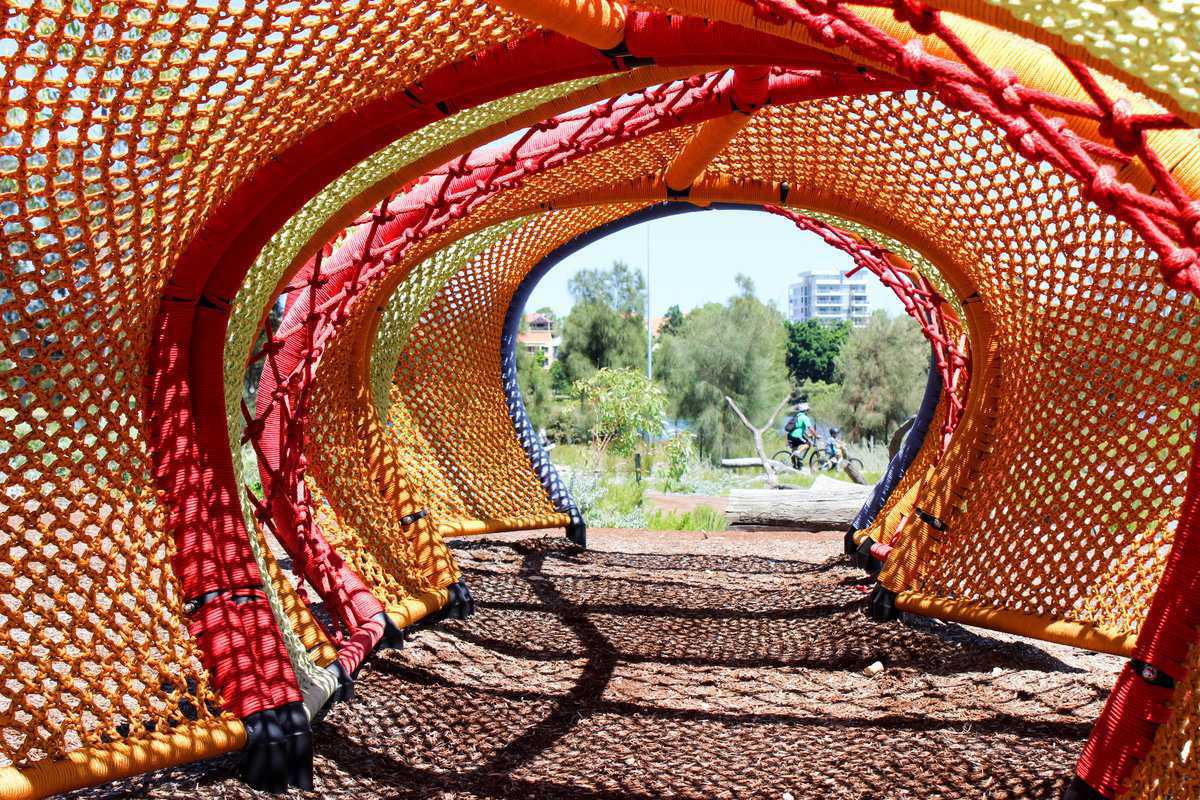 The "Numbat Burrows" woven tunnel provides a cool place for sneaking away with friends.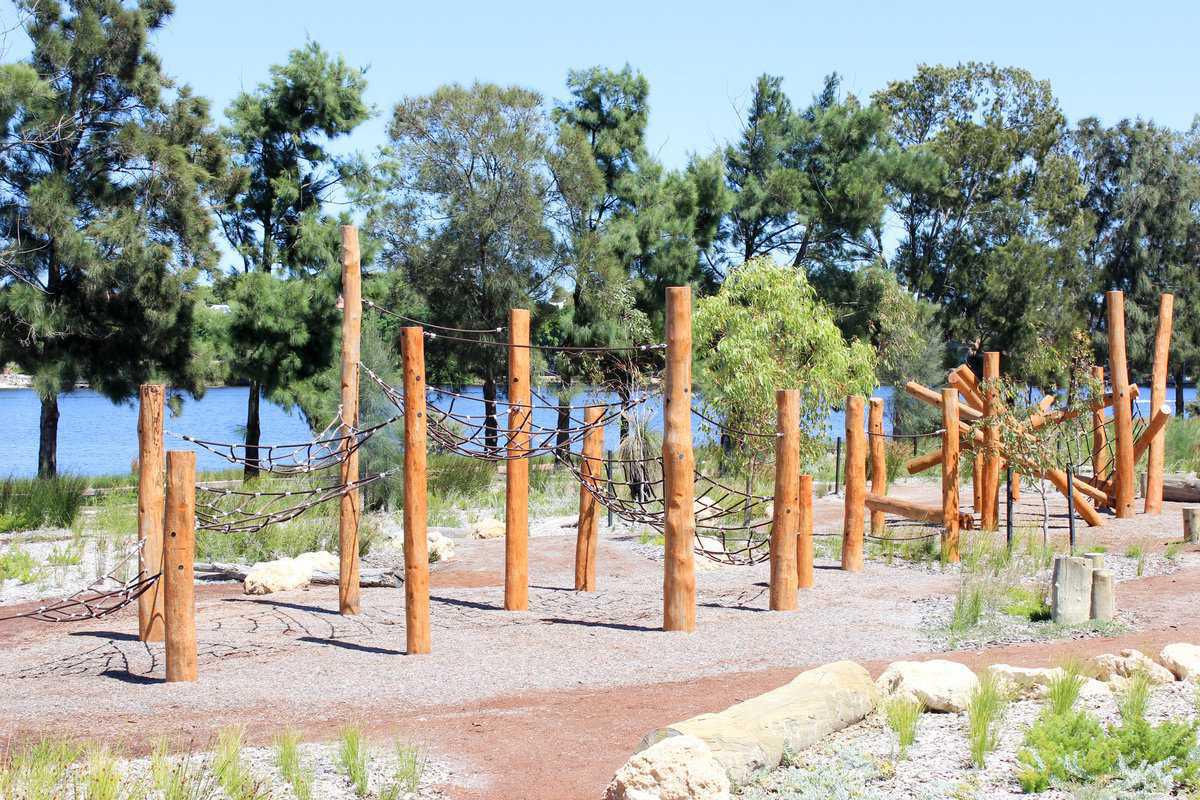 The "Bullung Hangout" is the main feature of the "Bunuru Season" section.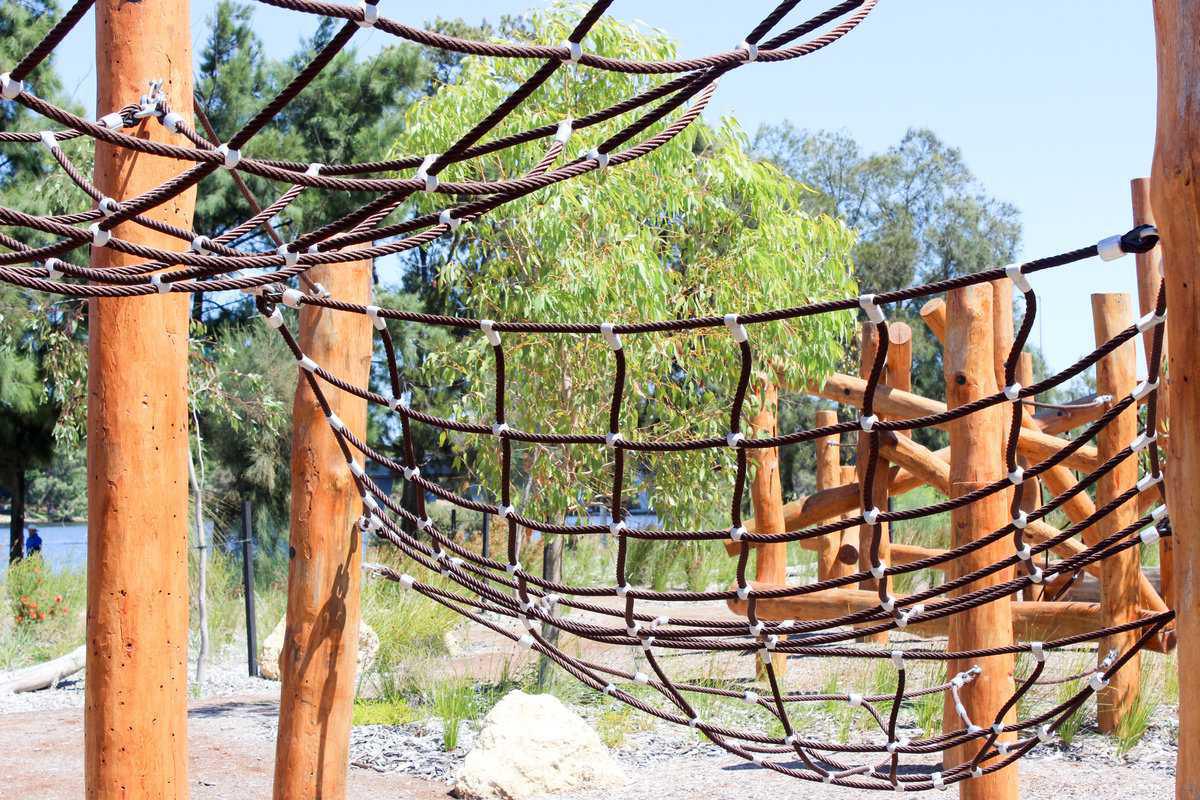 The climbing net provides a fun challenge for kids.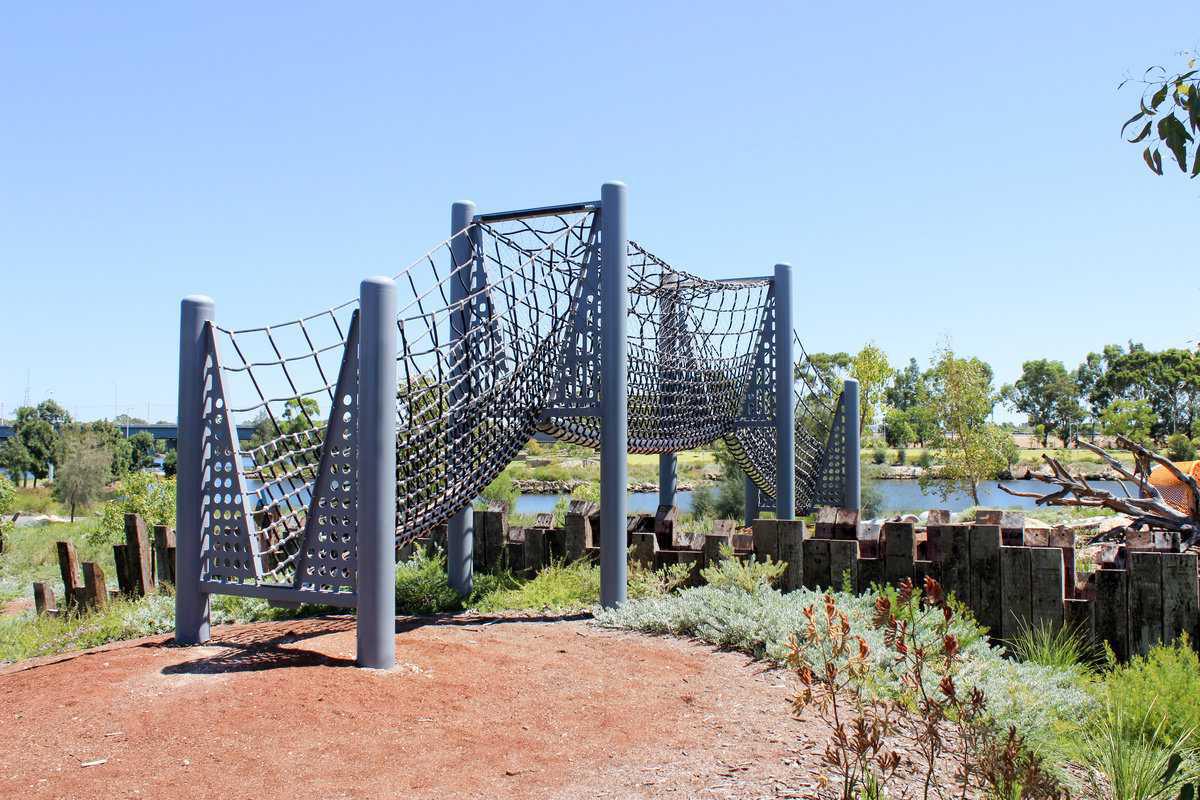 The "Deep Gorge" suspension bridge has a chunky, central rope that's lots of fun to balance on.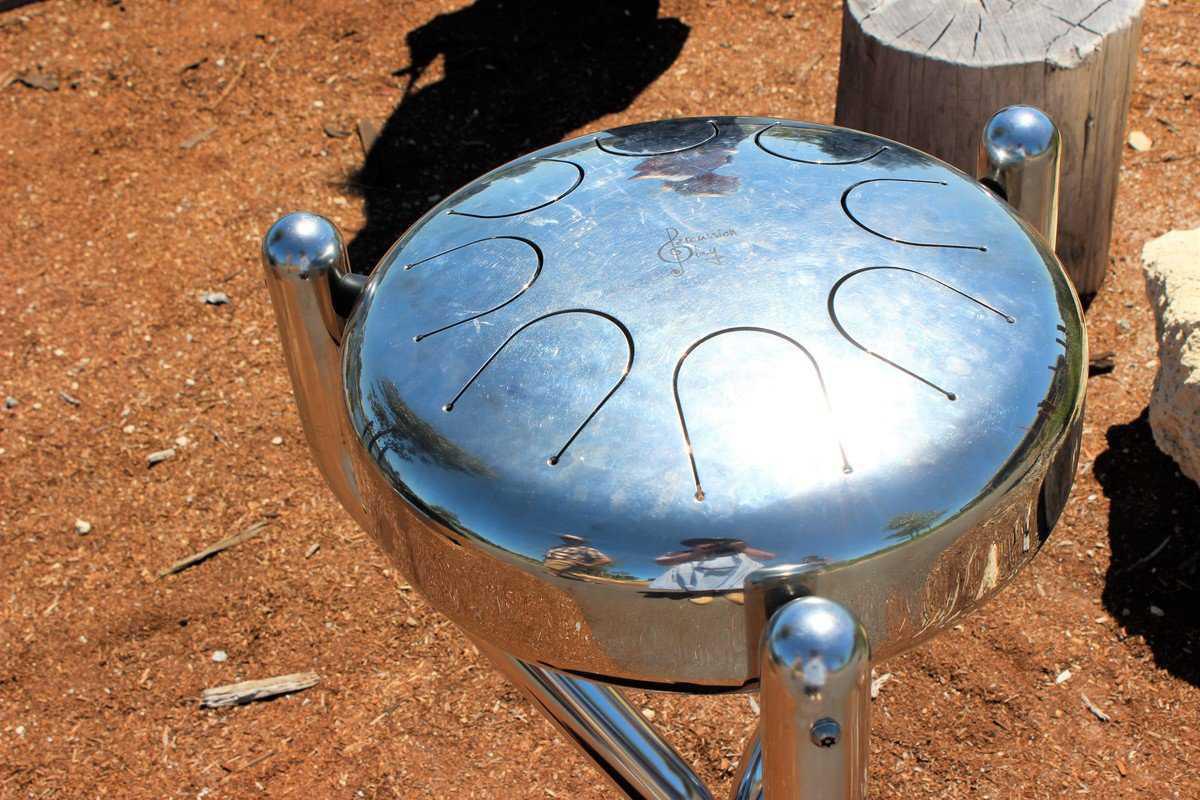 There are also plenty of sensory experiences to be had, like these fun melodic drums, pictured above.
Be sure to check out the fully fenced Optus Stadium Sensory Playground (near the carpark) for more sensory activities that kids can partake in. The playground includes a flying fox, sand play, trampolines and more.
Accessibility
Surrounding pathways are wheelchair friendly.
---
The Low Down
Facilities
✓Cycling/scooter trail
✓Nature playground
✓Walking Trail Path/s
Suitable for
✓ Suitable for all abilities
✓ Suitable for all ages
Amenities
✓BBQs
✓Bike/pram paths
✓Car parking
✓Coffee shop nearby
✓Disability access/facilities
✓Fenced (A toddler area is fenced off)
✓Open space for ball games
✓Seating/tables
✓Sun shade (over seating near BBQ areas)
✓Water fountains
✓Toilets
---