Kingsway Regional "Dinosaur" Park
Goal Way, Madeley
This playground combines conventional and nature play elements that will delight children and parents alike!
The dinosaur discovery element to this park is lots of fun, interactive and very educational.
There are dinosaur sculptures to climb on, and bones to discover in the sandpit.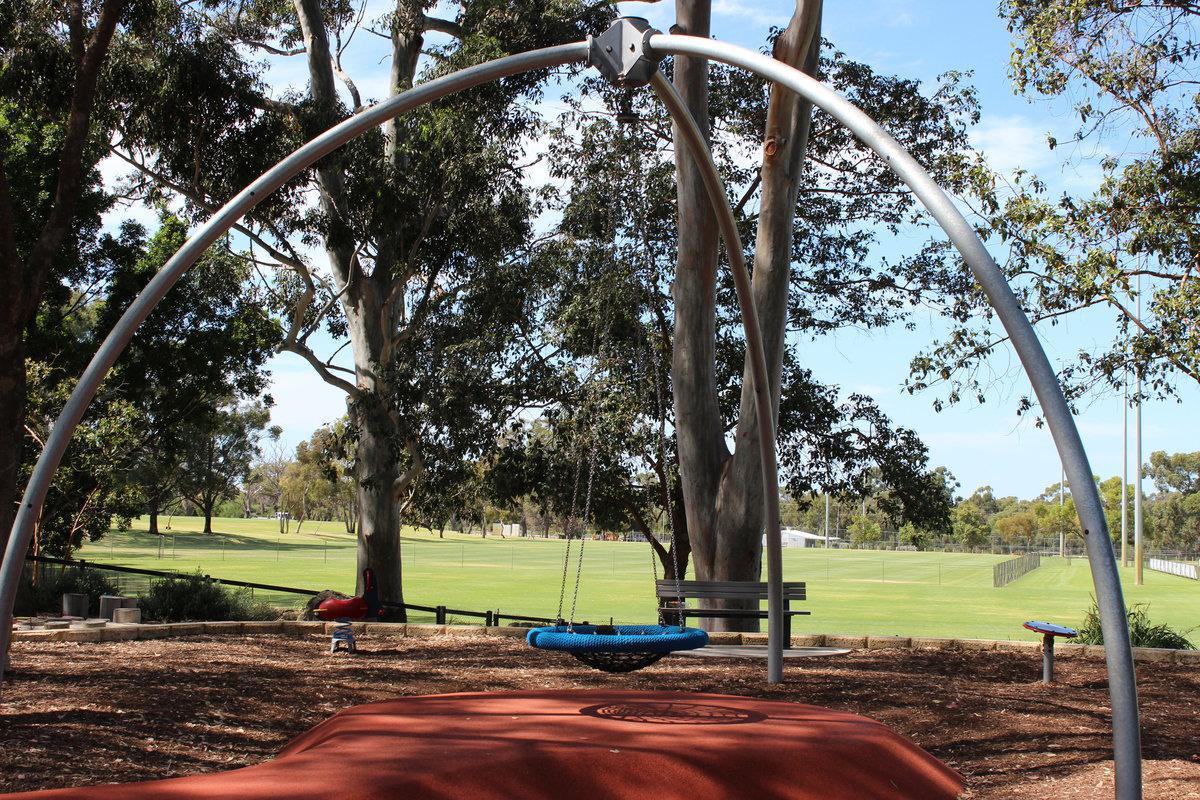 Younger kids will love the rockers, slide, bouncy see-saw and spinning disc. There HUGE bird nest swing and spinning ring are also a huge hit.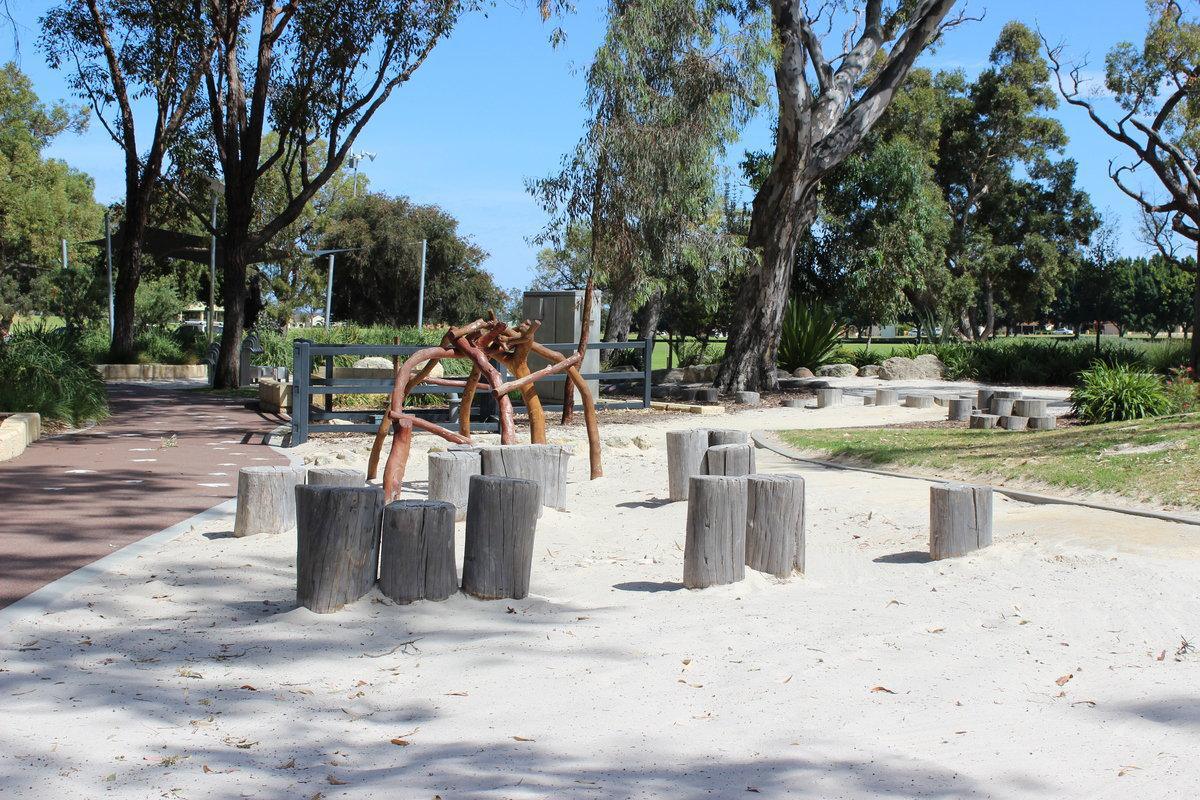 Kids can climb on limestone stepping-stones, boulders and timber logs.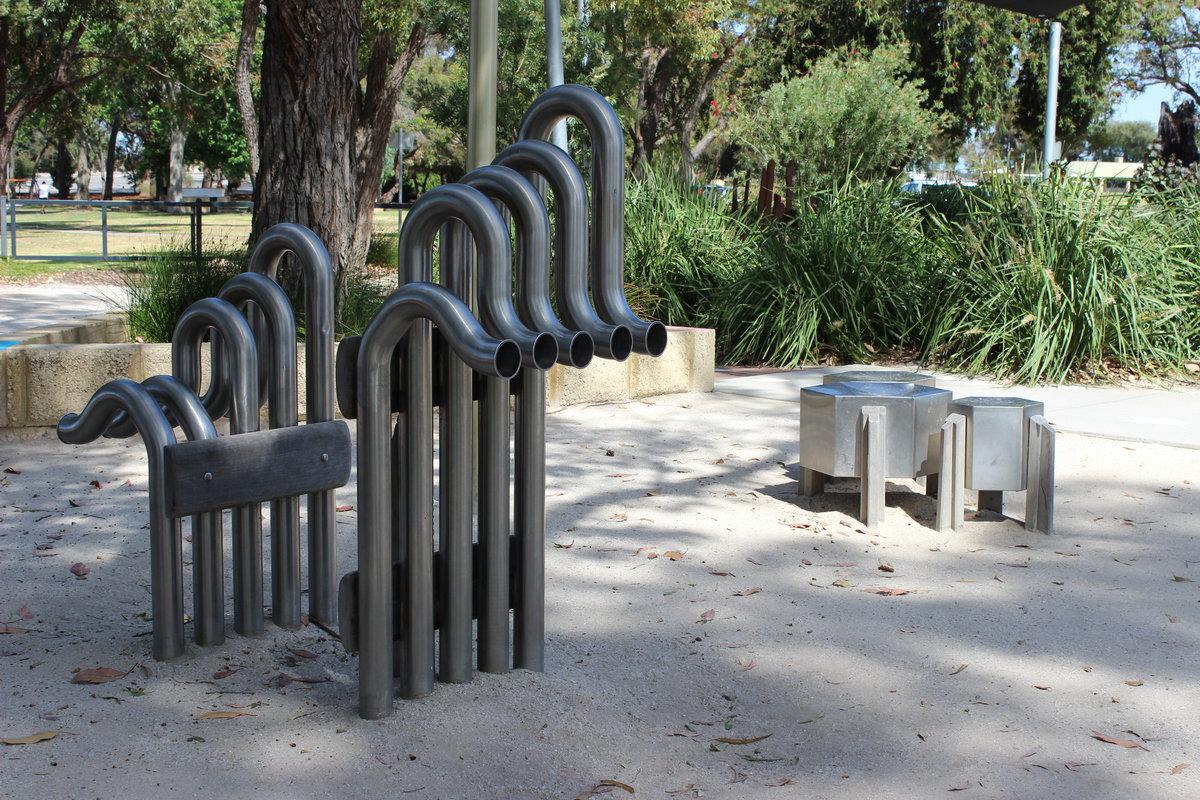 ​There's also a great scooting path surrounding the park, a large sandpit with play tables, a water play area, a bumpy slide surrounded by soft fall material, and a musical zone with talking pipes and drums to create a cacophony!
Braille signage has been installed alongside other sensory measures in the play area, which have been put in place over the past 12 months.
These include tactile indicators and painted sections of the park to encourage children of all abilities to explore the space.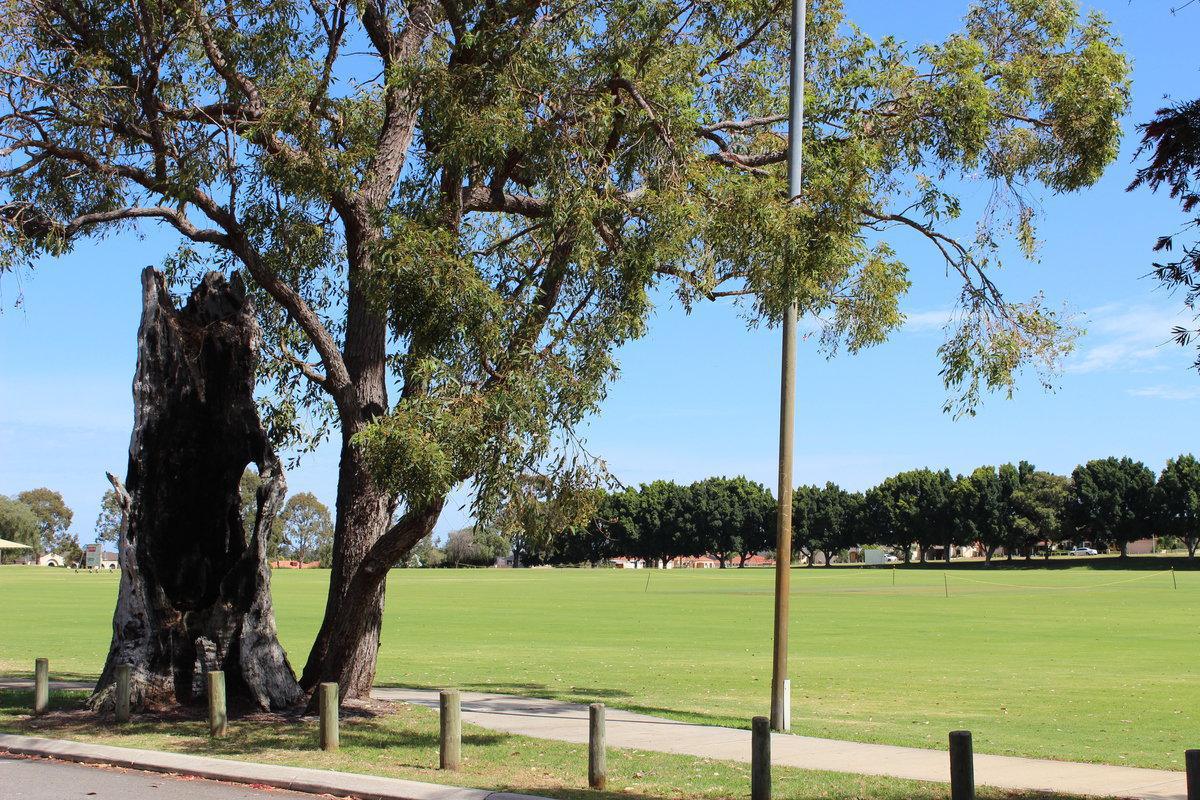 In addition to the lovely open green space that is part of the Kingsway Sporting Complex, there is also a traditional playground is also located nearby.
Accessibility
The City of Wanneroo believes in accessibility for all.
Pathways and the bridge within the Dinosaur Park now have sensory surfaces and directional pavers, while the tree logs in the playground have been painted in bright primary colours to assist those with vision impairment.
The wooden decking area has also had textured lines and patterns added to indicate different spaces.
---
The Low Down
Facilities
✓Conventional playground
✓Nature playground
✓Walking Trail Path/s
Suitable for
✓ Suitable for all abilities
✓ Suitable for all ages
Amenities
✓Car parking
✓Disability access/facilities
✓Open space for ball games
✓Fenced (but not gated)
✓Toilets
---