Whiteman Edge "Jungle" Park
114 Partridge St, Brabham
This fantastic playground is surrounded by open green spaces and beautiful gardens.
Kids will love: jumping on the three in-ground trampolines, the sand play area with its scoop and funnel, the balance stumps and climbing blocks, the rope climbing net, and the look-out house (complete with a slide).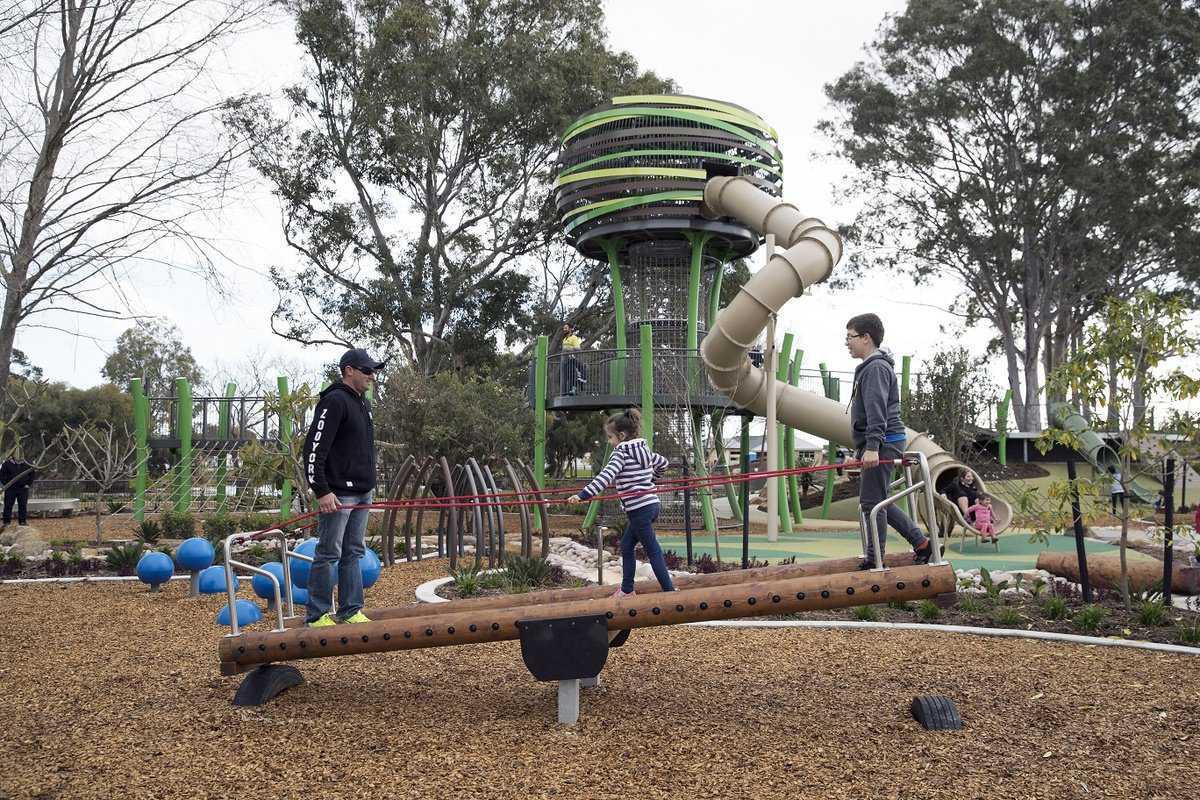 There is a walkway, rope bridge, rock climbing wall, and a seven-metre enclosed climbing tower featuring an awesome tunnel slide.
The standout feature of this park is the huge climbing apparatus with rope climbing nets.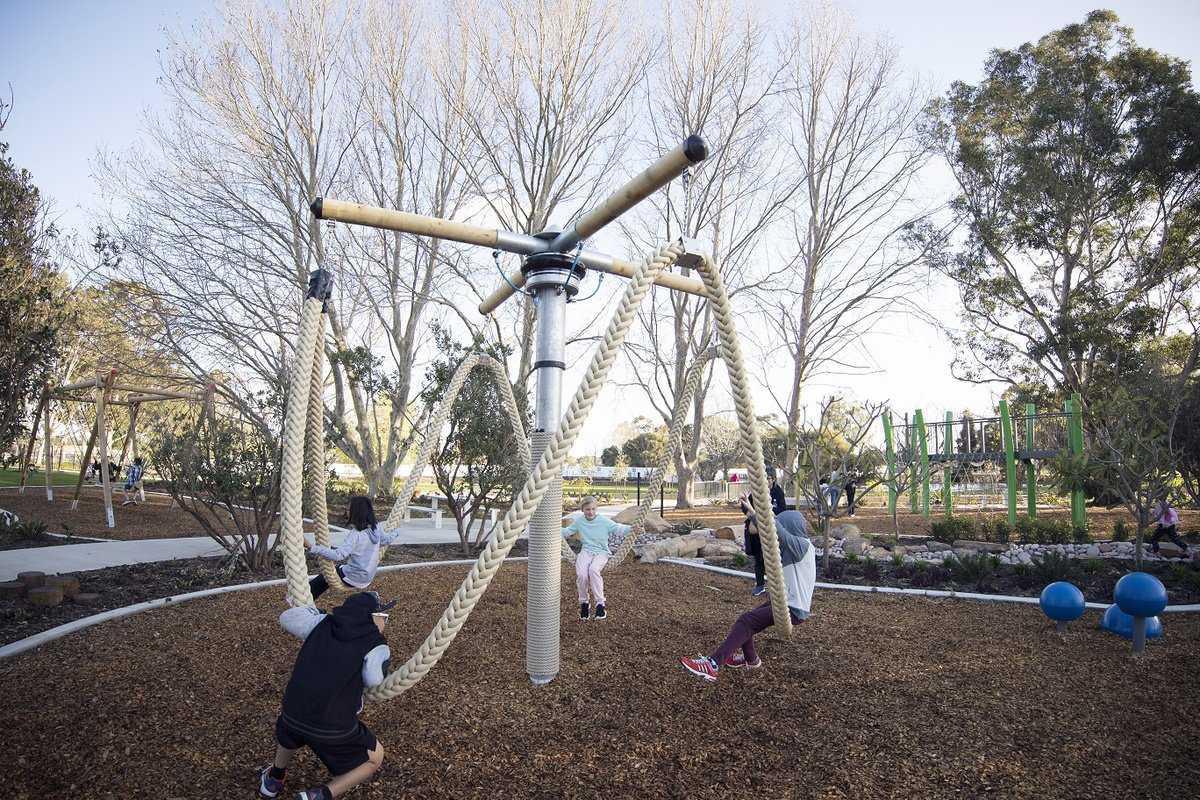 No traditional swings here, but the kids will love the diversity of the basket swing, rope merry-go-round swing and a dragon-type rope swing.
There is a lake with a boardwalk surrounding it that is perfect for a stroll and to watch birdlife in action. There is also a small, empty man-made creek with dinosaur footprints in it that the kids will love to explore.
Accessibility
Pathways are pram and wheelchair friendly.
---
The Low Down
Facilities
✓Nature playground
✓Walking Trail Path/s
Suitable for
✓ Suitable for all abilities
✓ Suitable for all ages
Amenities
✓BBQs
✓Bike/pram paths
✓Car parking (street parking only)
✓Disability access/facilities
✓Seating/tables
✓Water fountains
✓Toilets (Located at nearby Livvi's Place Playground)
---