Rio Tinto Naturescape Kings Park
May Drive, Kings Park
It would be impossible to discuss nature play spaces in Western Australia without mentioning the iconic Rio Tinto Naturescape Kings Park.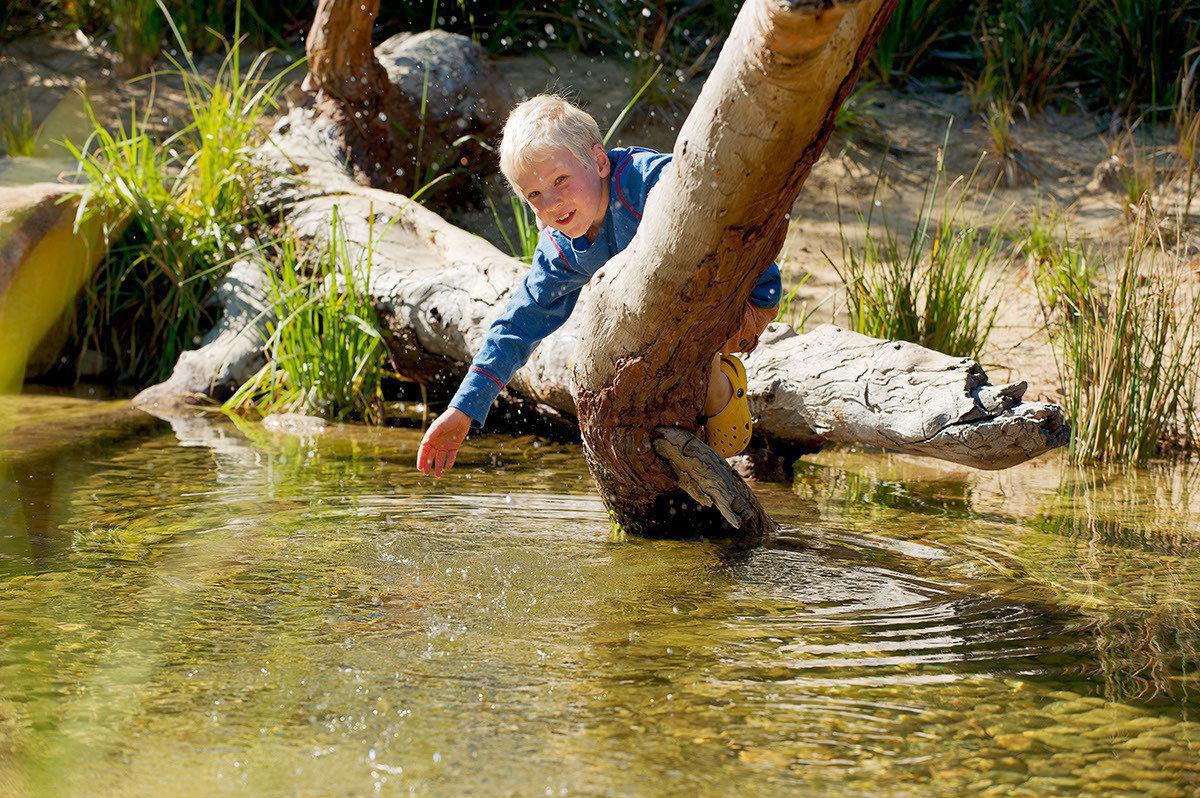 Naturescape first opened at Kings Park in 2011, and instantly became WA's shining example of a nature play space, with a running creek, log bridges, wetlands, climbing ropes, tree hides and other unique discovery zones.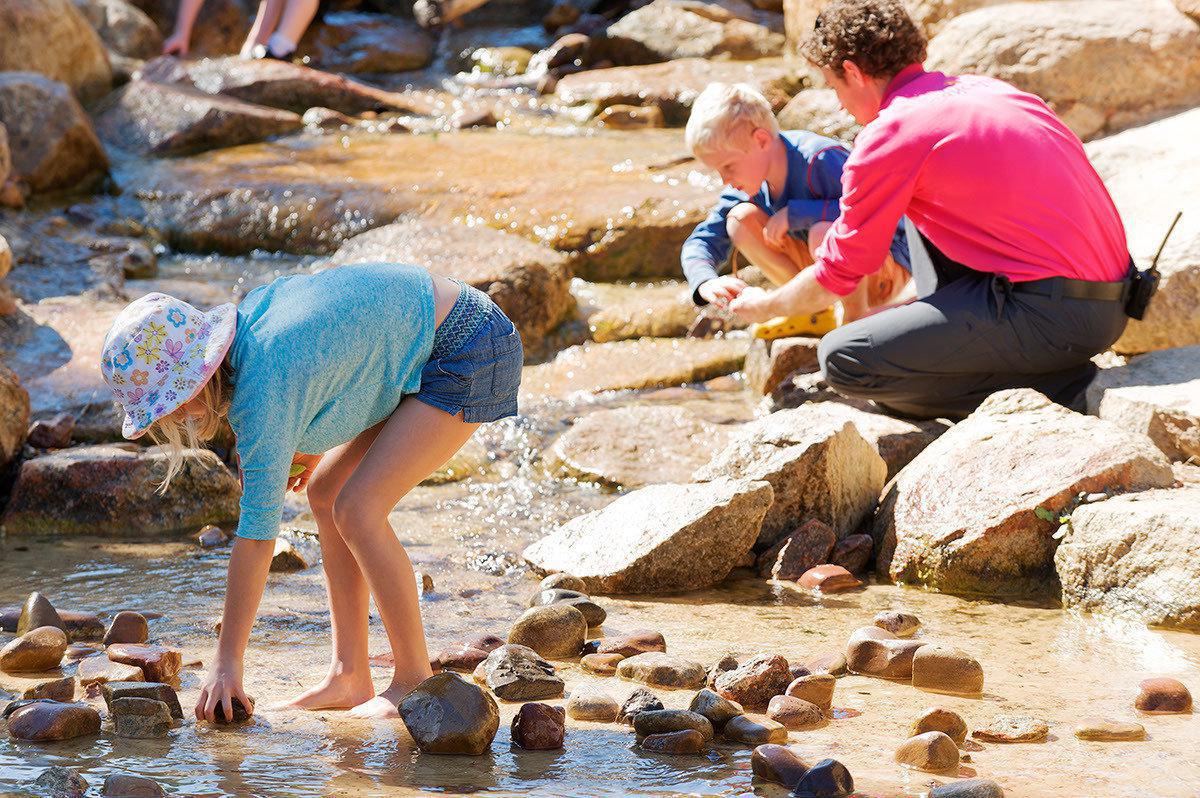 The environment was designed to be immersive, with winding paths, boardwalks and bridges; A place to connect with nature and appreciate the unique Western Australian bush environment.
In December 2017, Kings Park and Rio Tinto officially opened Stage 2 developments.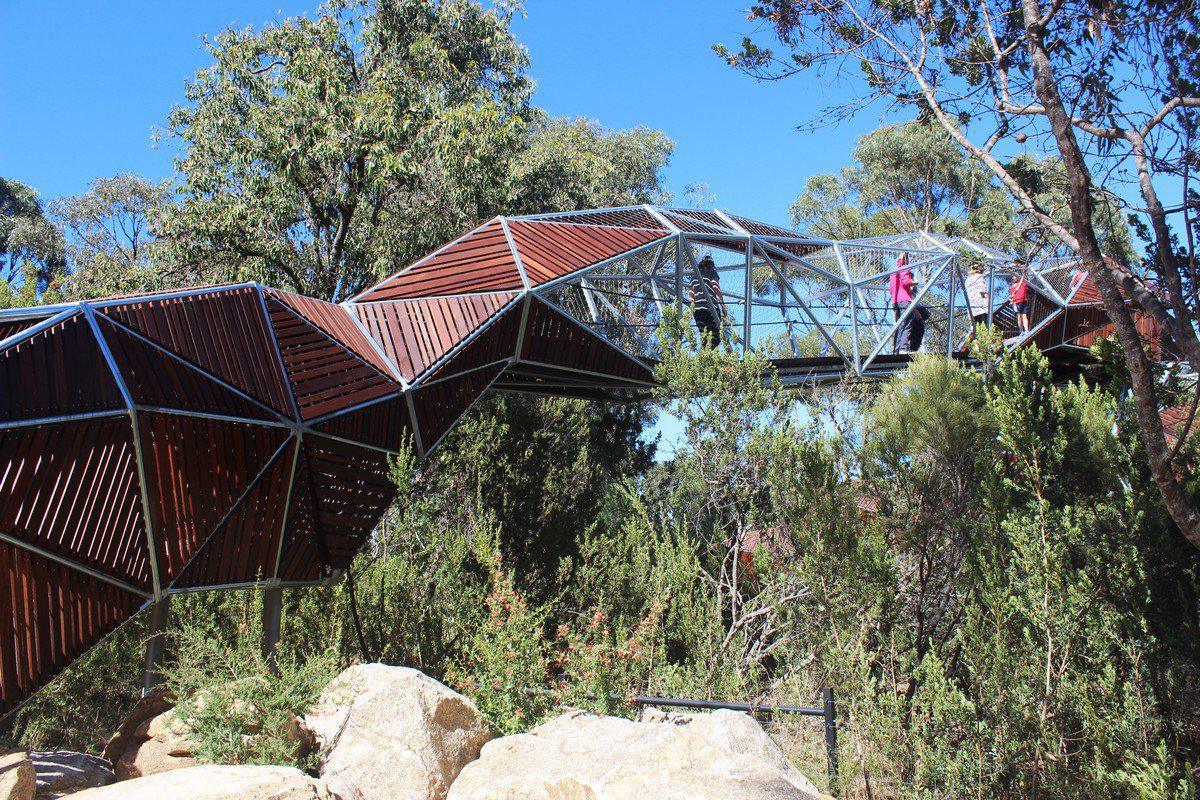 The Python is one of two massive skywalks that wind their way up high.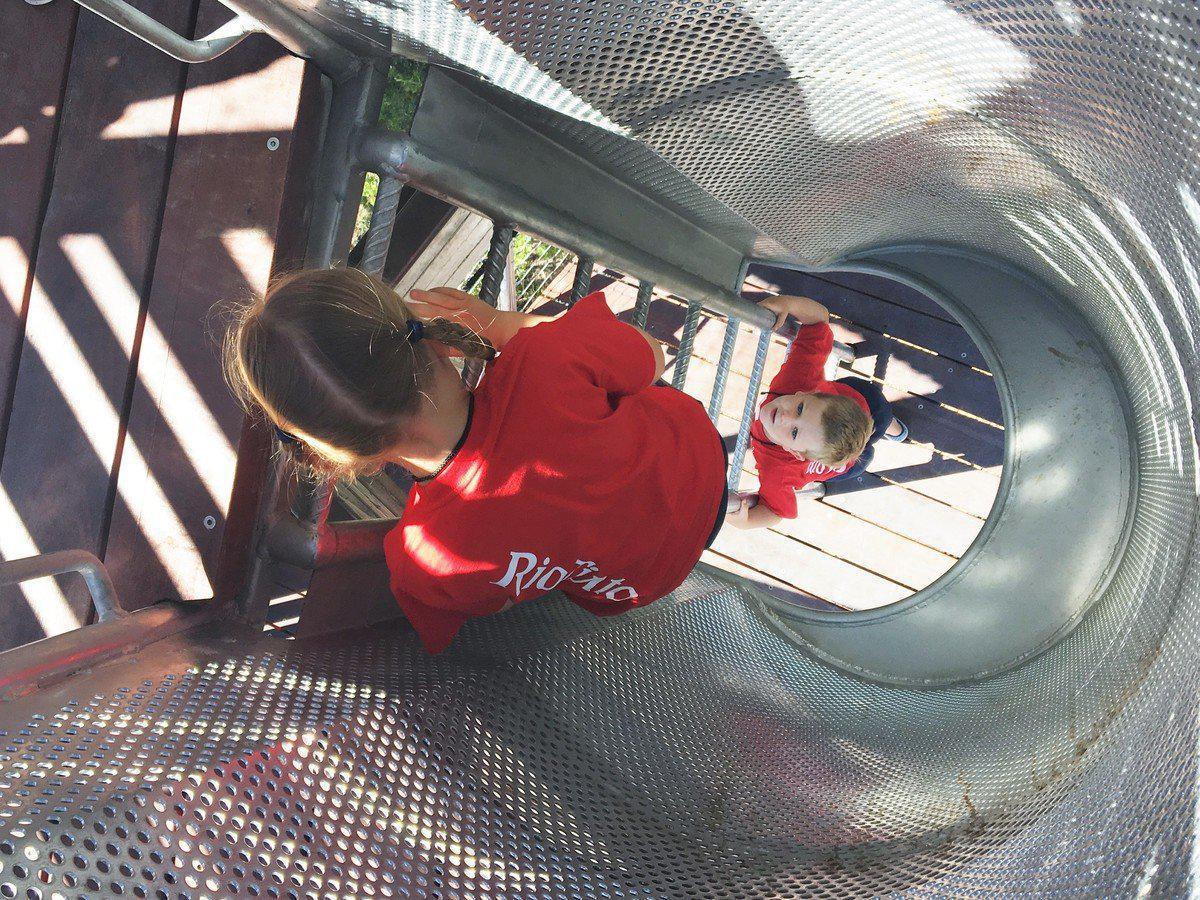 Exploring inside of The Python is full of surprises.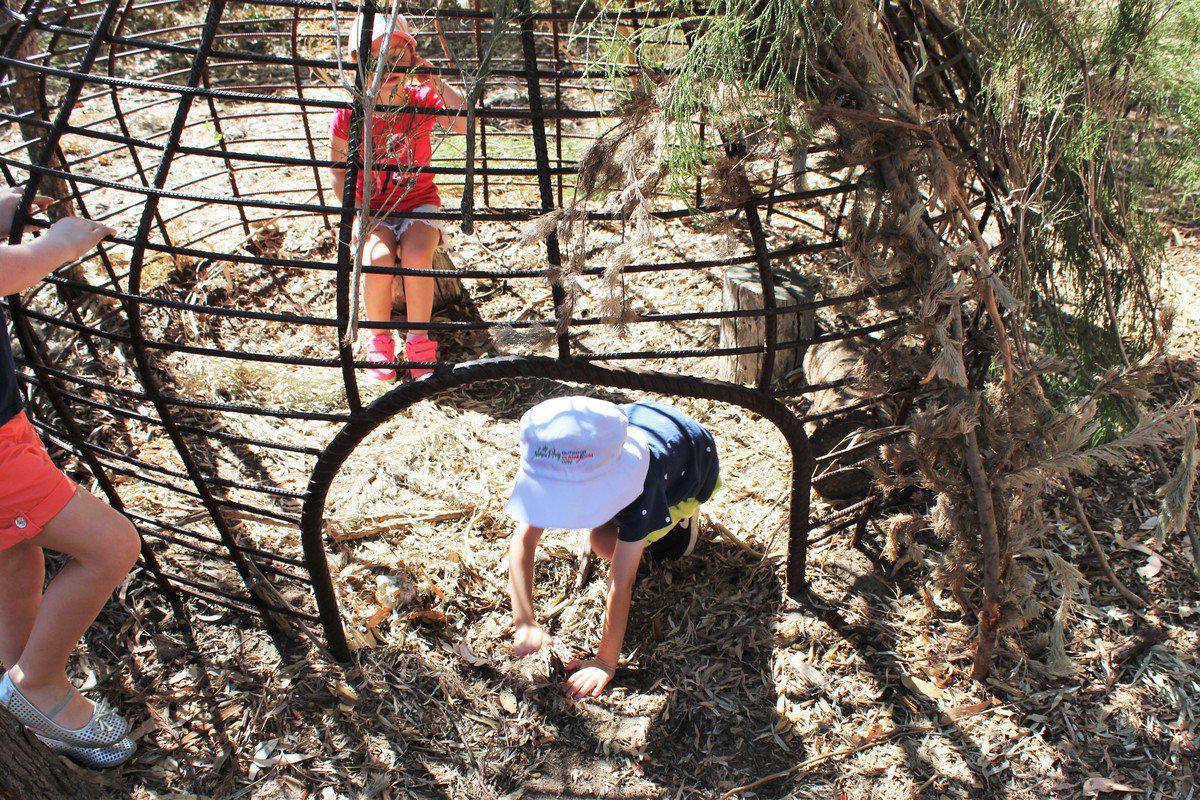 At the end of The Python, you'll find an awesome cubby building zone.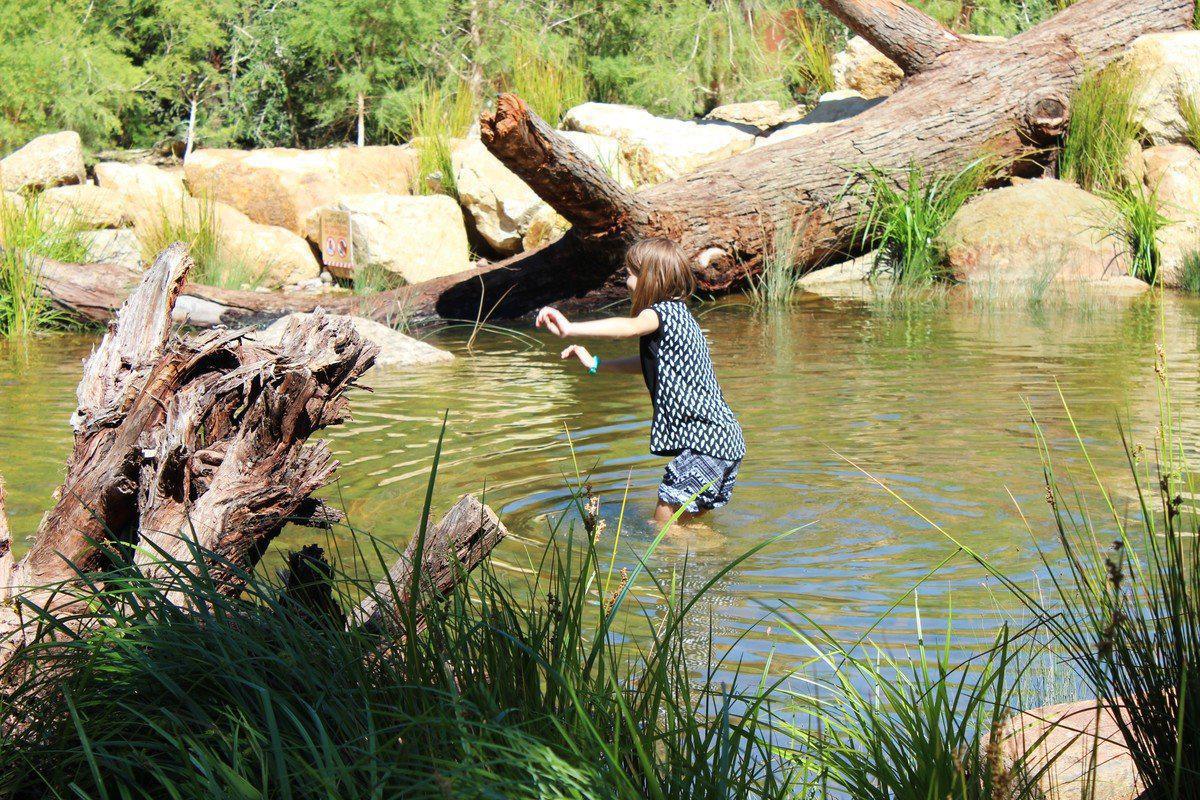 The Paperbark Waterhole is perfect for wading, splashing and exploring.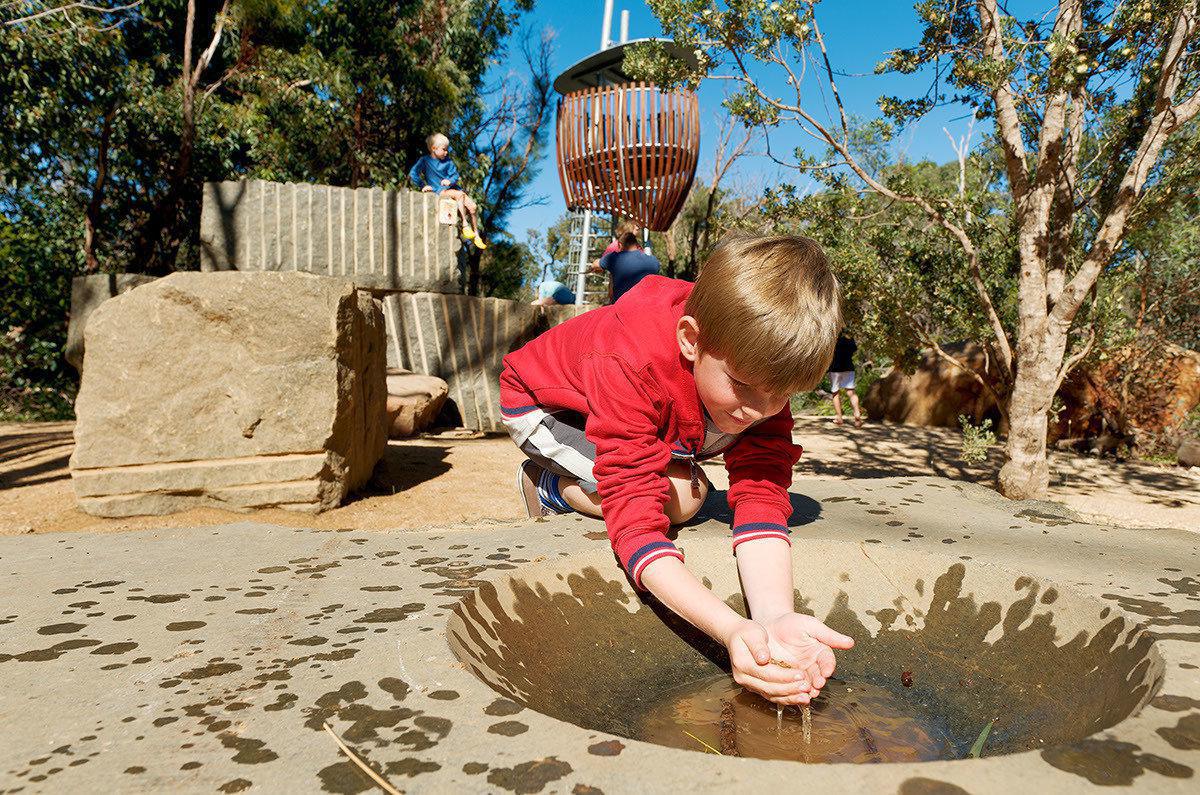 There are also great big bowls carved into rock, perfect for mixing up lotions and potions.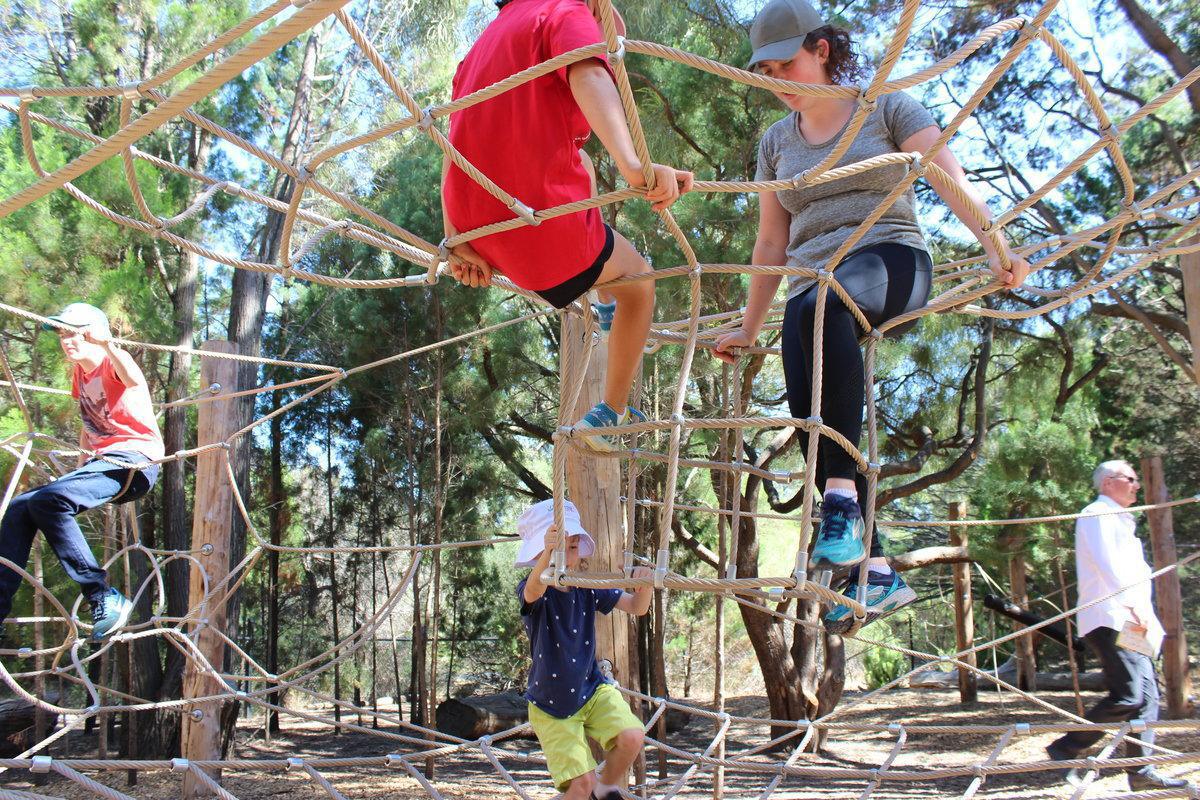 The Tangle is a rope maze perfect for swinging and climbing.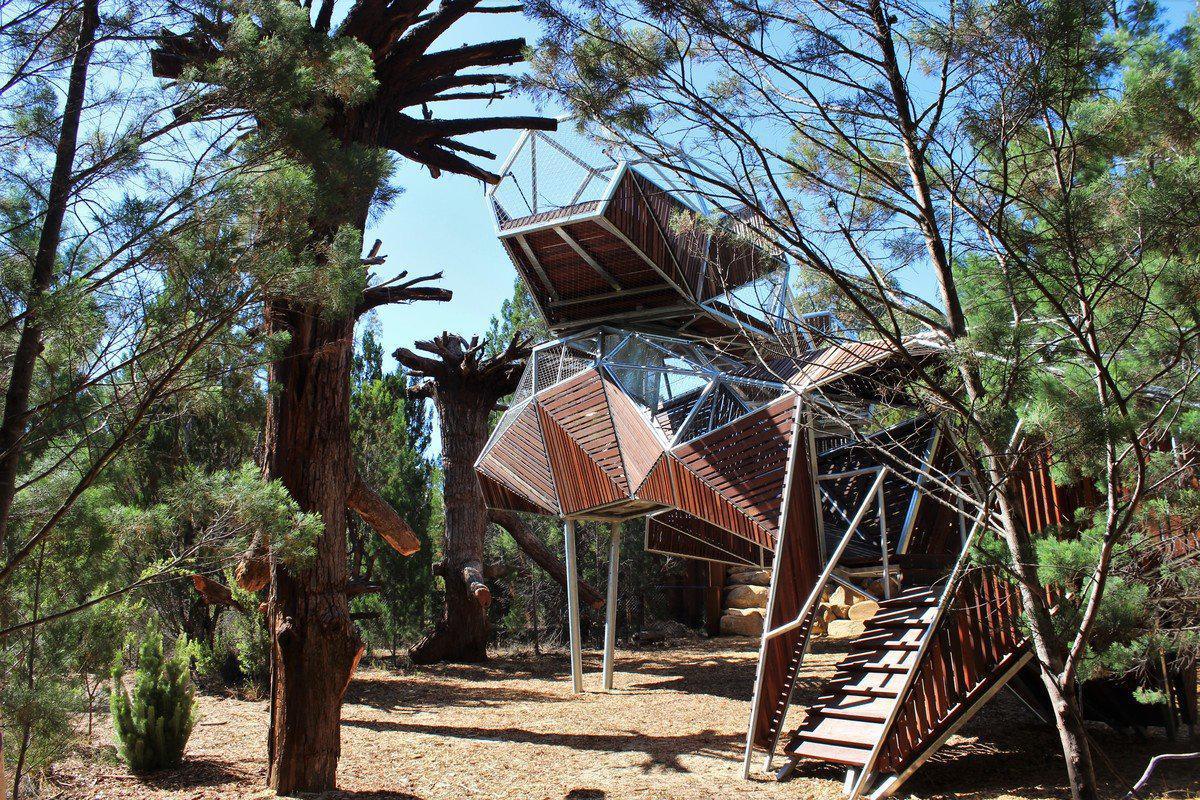 For brave and adventurous nature players, check out the amazing Bungarra skywalk!
While it may be hard to drag the kids away from Naturescape, it really is just the tip of the iceberg in terms of nature play opportunities in Kings Park.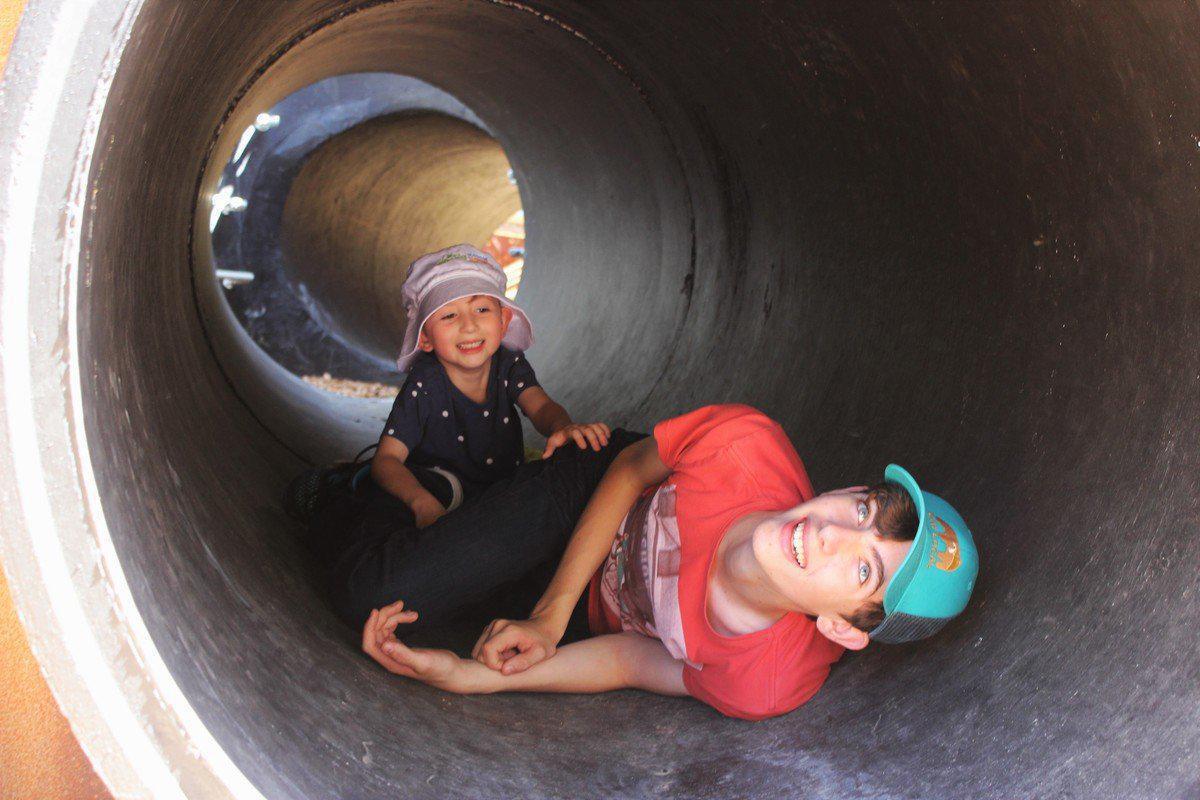 Within its 406 hectare area, there are plenty of other play spaces, like the Ivey Watson play area (for children under 6 years), Synergy Parkland (for the older kids) as well as a lesser known Variety Place nature playground in the Saw Avenue picnic area.
Accessibility
Wheelchair and pram accessible.
---
The Low Down
Facilities
✓Nature playground
✓Walking Trail Path/s
Suitable for
✓ Suitable for all abilities
✓ Suitable for all ages
Amenities
✓Car parking
✓Disability access/facilities
✓Water fountains
✓Toilets
*Opening hours: Monday closed. Tuesday to Sunday 9am – 4pm.
---