Russell Brown Adventure Park
Downey Road, Mosman Park
This a playground paradise that truly caters for all.
A sprawling nature play area complete with rope swings, cubby building and log climbs sits alongside a shallow water course, duck filled ponds, a fenced playground, open grassed areas and walking paths.
Future architects and engineers will surely get a kick out of the freedom to work with natural construction elements in the cubby building areas.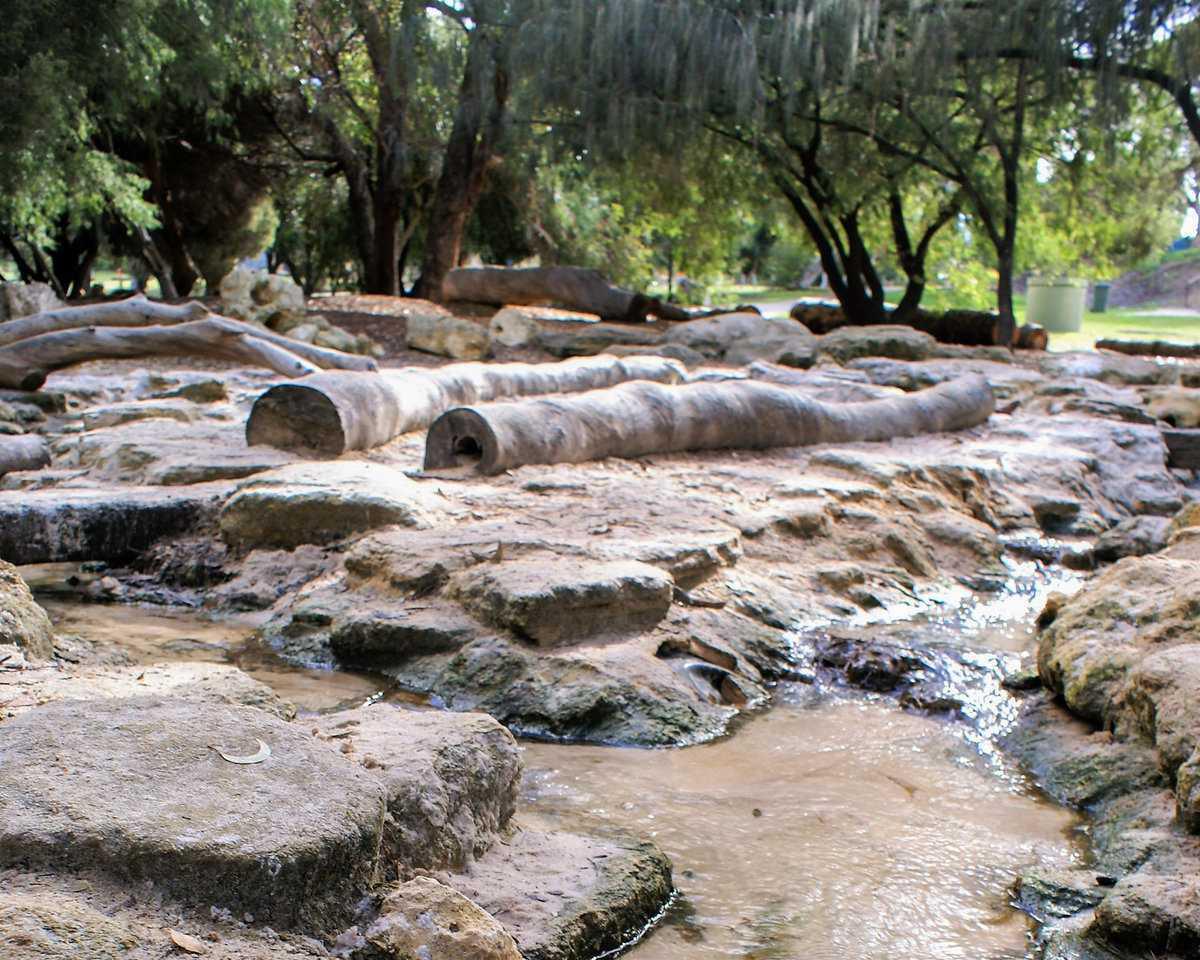 Creeks have been especially designed for kids to get into and build dams, race sticks and generally explore.
Bring a spare change of clothes because the kids will undoubtedly end up splashing around in the ankle-deep stream and, let's face it, one of them is bound to end up drenched and happy.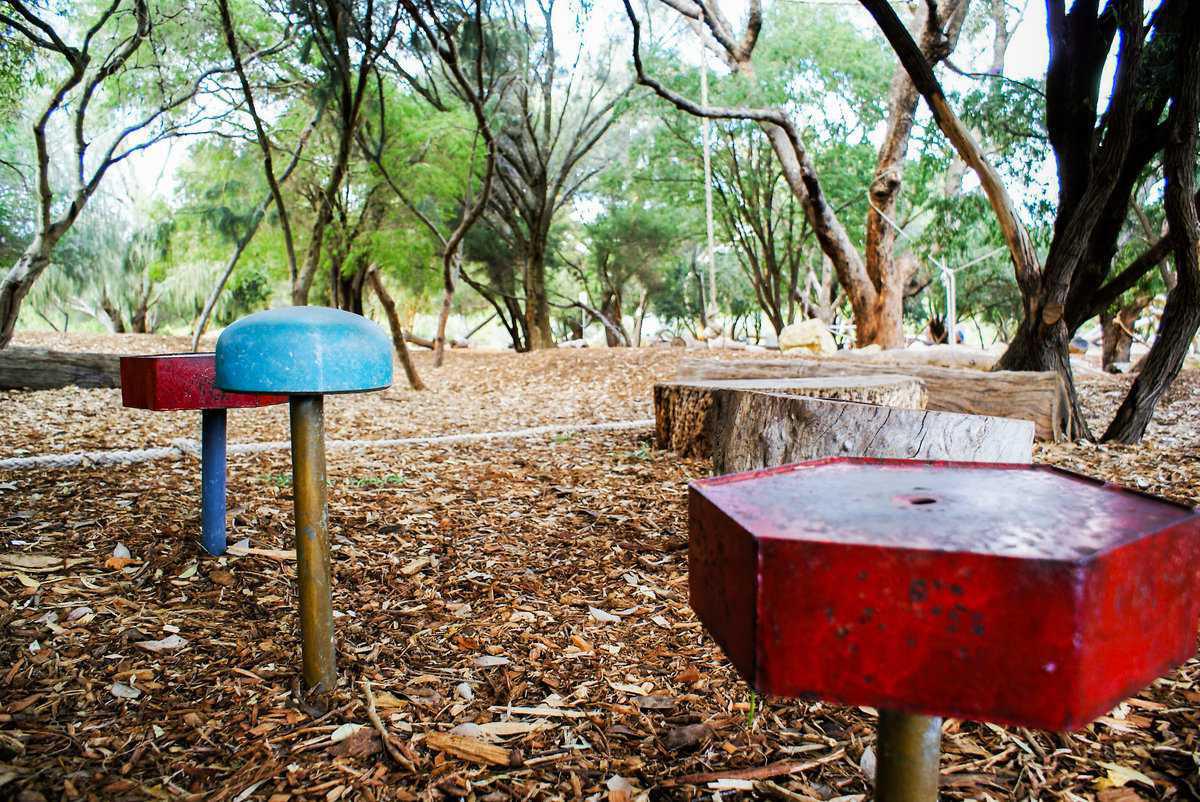 There are a few sculptural musical instruments here but they lean more towards sculpture than music.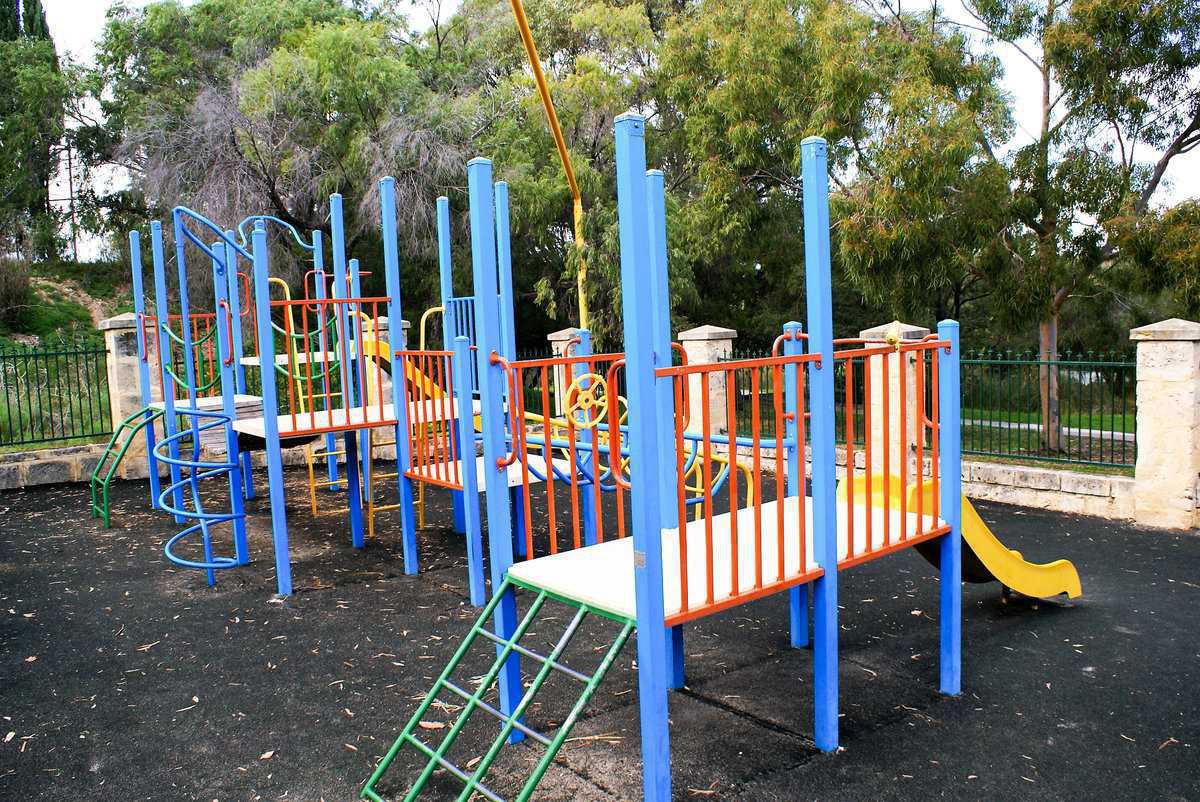 There is also a fenced-in traditional playground for younger kids or those with a monkey bar addiction.
This is a large park with plenty of places for kids to run off and have adventures in.
Lots of shady trees and comfortable grassy spots make for an easy picnic set up - you could easily spend a whole day here.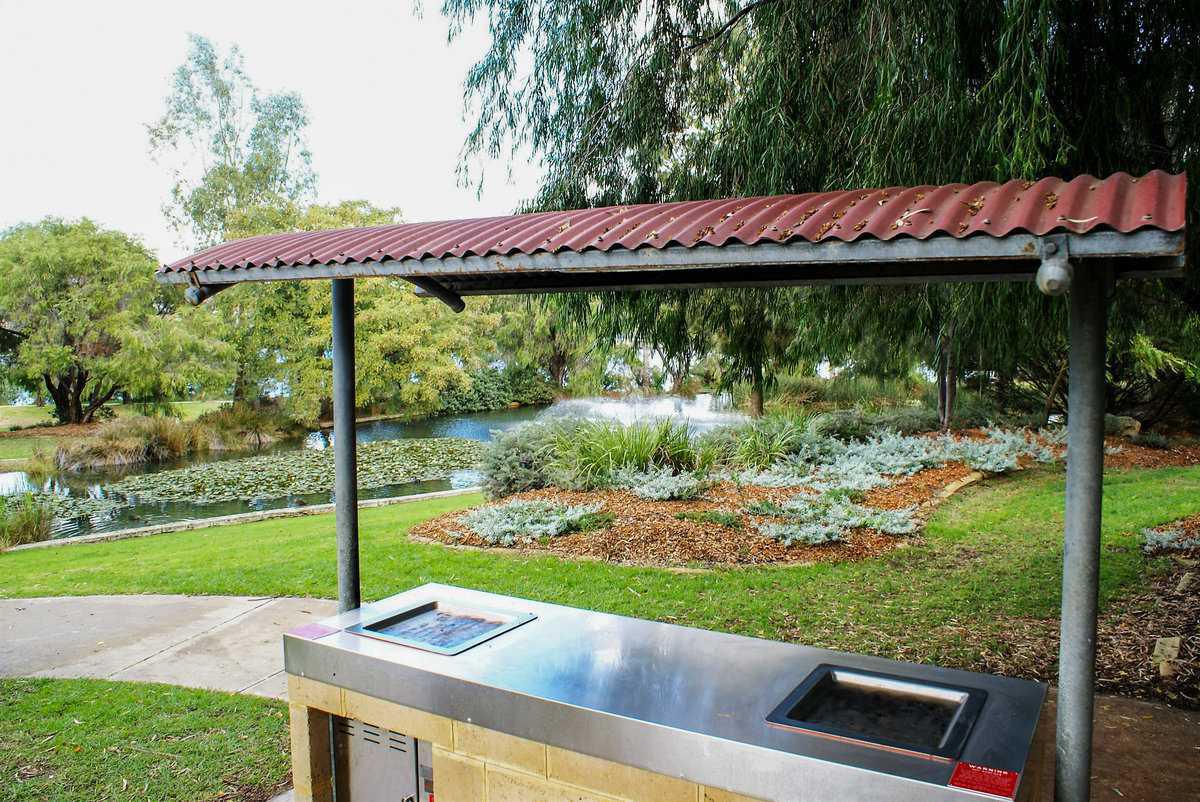 The lovely BBQ area is nearby a pond, surrounded by native planted gardens.
The park runs parallel to the river which can be reached by some untended paths. Not a place for swimming but great for beach combing and jellyfish spotting.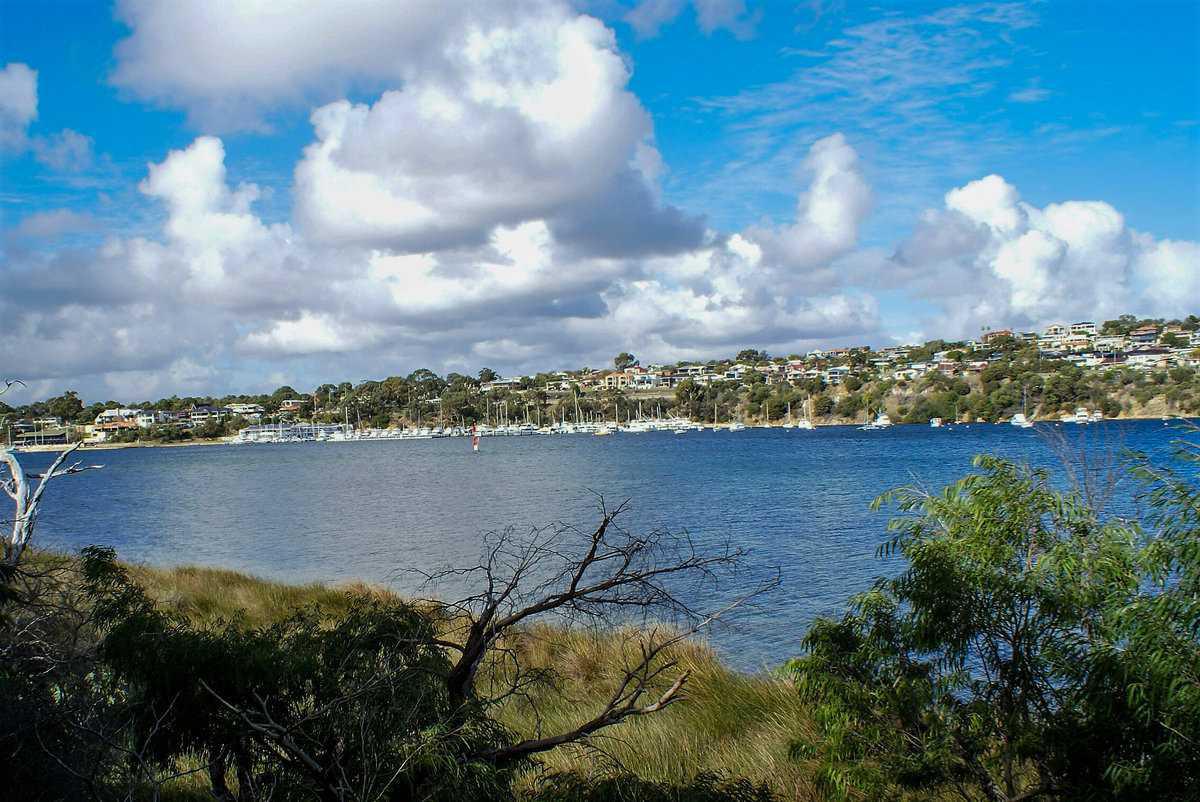 Water play is a big part of this park. Not only is it situated next to the Swan River but there are also two ponds, streams and creeks to explore, with fish, ducks and even the odd turtle.
There is also a network of pipes running under the park that pop up in places and are designed for sending whispered messages or fort attack orders.

The nearby river is great for all water sports but this park doesn't have good access or family friendly beaches. For that, see Bicton Baths on the opposite shore.
If you're interested in a hit of tennis, click on this link to book some courts.
Accessibility
The park is full of accessible paths along the river and meandering through the play area. No specialist wheelchair equipment.
---
The Low Down
Facilities
✓Conventional playground
✓Cycling/scooter trail
✓Nature playground
✓Skate park
✓Walking Trail Path/s
✓Tennis Centre - aspiretennis.com
Suitable for
✓ Suitable for all abilities
✓ Suitable for all ages
Amenities
✓BBQs
✓Bike/pram paths
✓Car parking
✓Coffee shop nearby
✓Disability access/facilities
✓Fenced
✓Open space for ball games
✓Seating/tables
✓Sun shade
✓Water fountains
✓Toilets
---