Bibra Lake Regional Playground
Progress Drive, Bibra Lake
Sprawled out amongst shady trees on the banks of the lake, this playground is a wonderful addition to the already beautiful bushland environment on offer.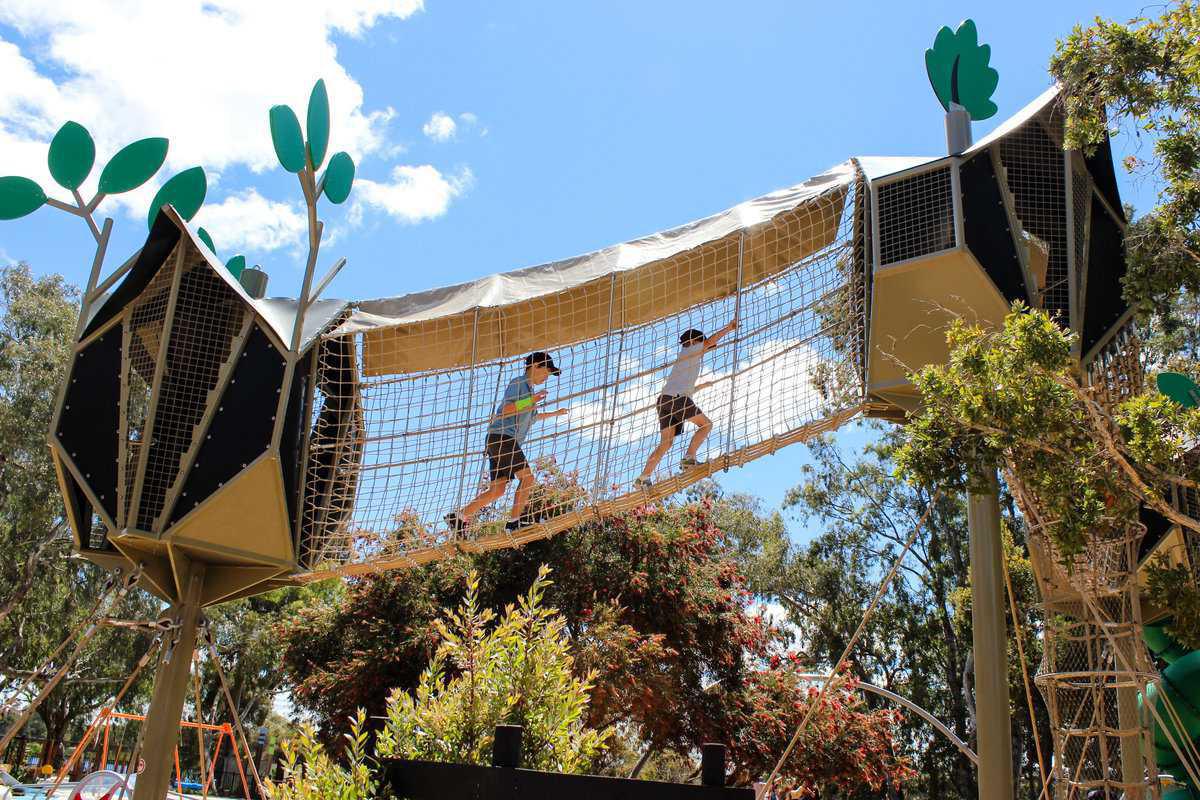 The list of play equipment reads like a kid's dream: a double flying fox, swings, supernova, an assault course, tree-top aerial rope walk, in-ground trampolines, sandpit, water play, pole maze, balance beams, and giant turtle splash pad.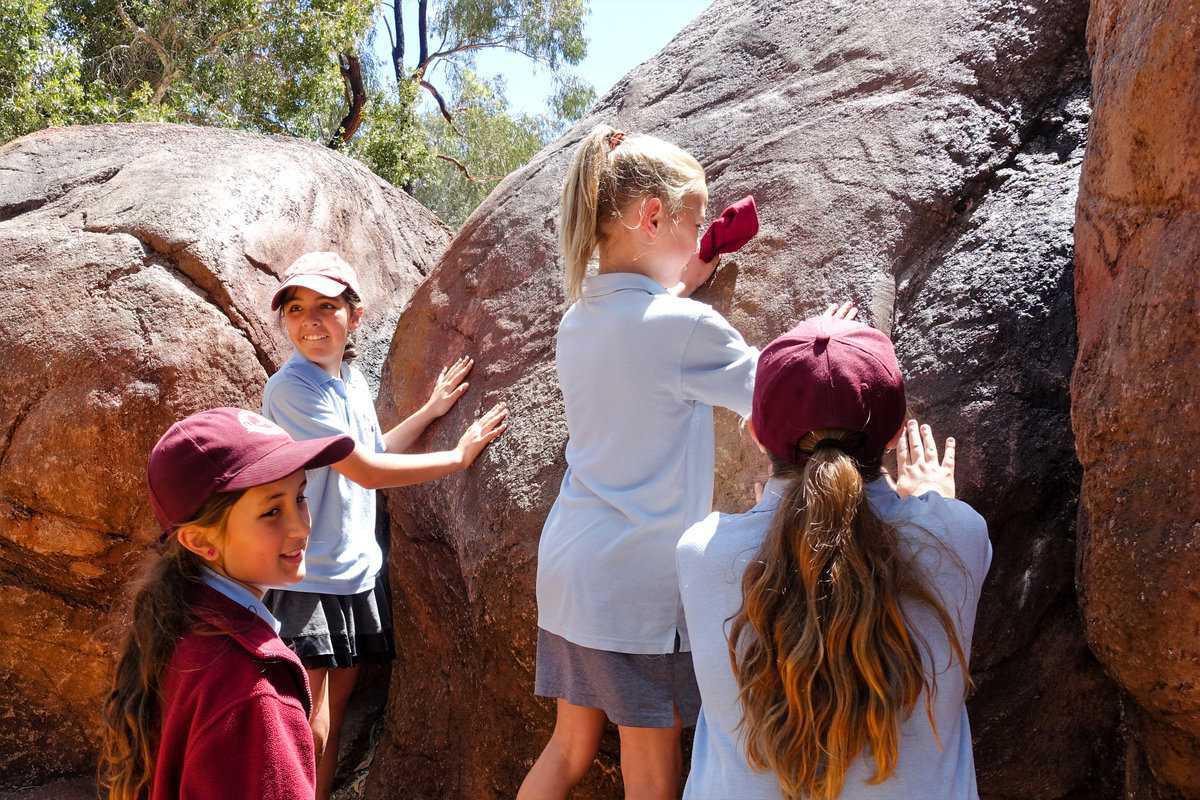 In a nod to the area's natural history, design inspiration was taken from local wildlife and fauna.
The Bibra Lake area's Aboriginal heritage is also honoured through the Yarning Circle of 'talking' rocks which present important local Nyungar stories, the "Hollow Hill" play hill inspired by Aboriginal stories, along with cubbies and climbing frames modelled after Aboriginal fish traps.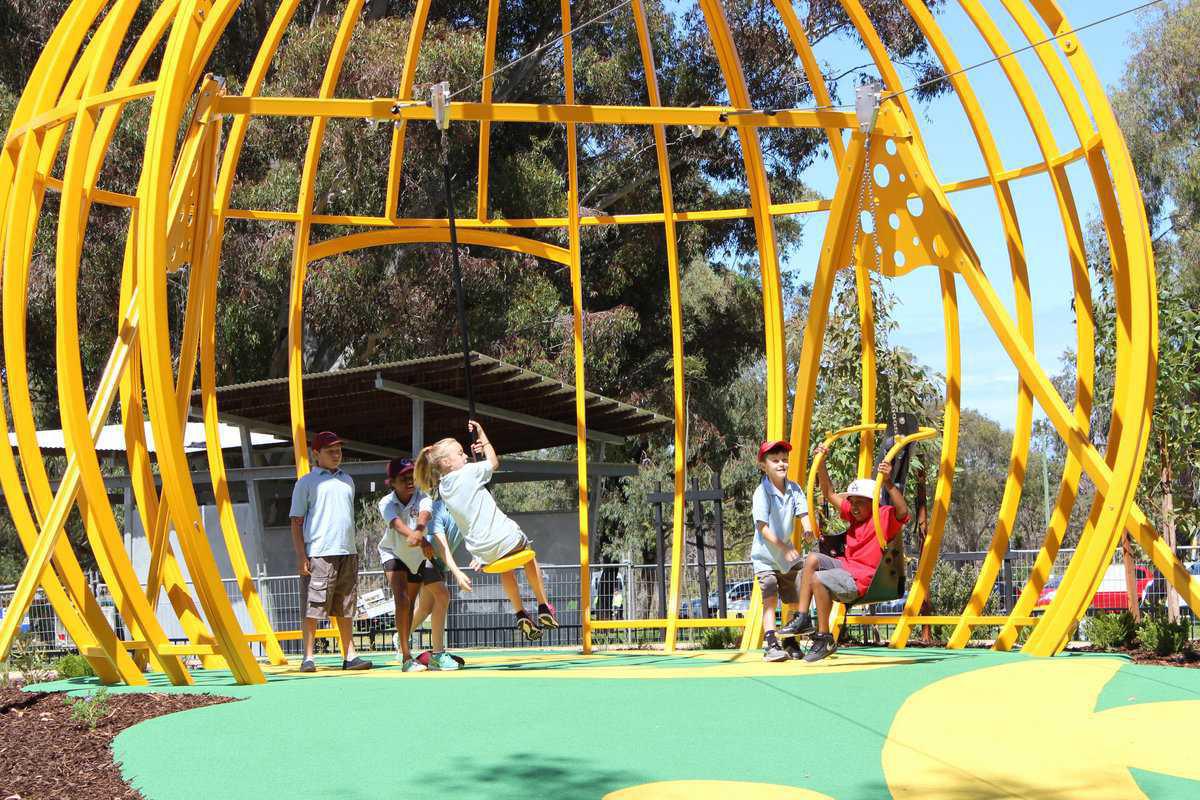 The take-off point for the very popular, 35 metre flying fox is bright yellow and hard to miss!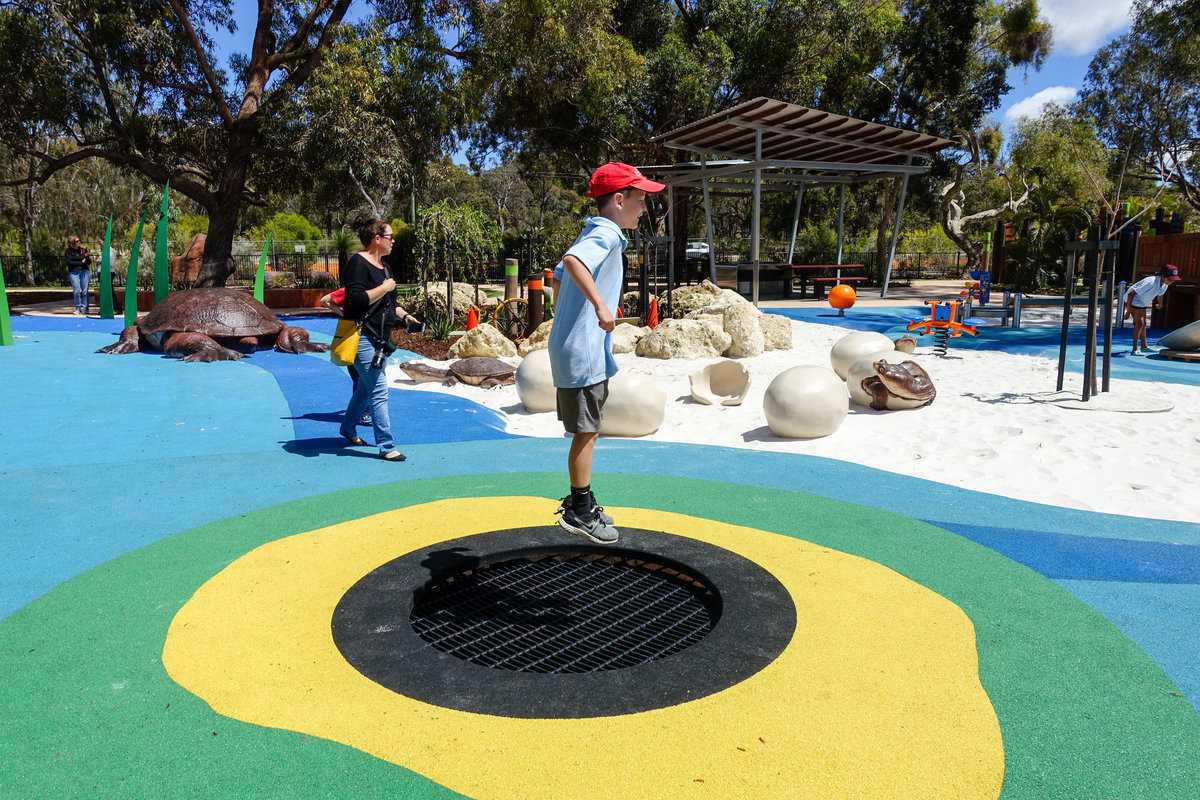 There are even concealed trampolines for endless bouncing.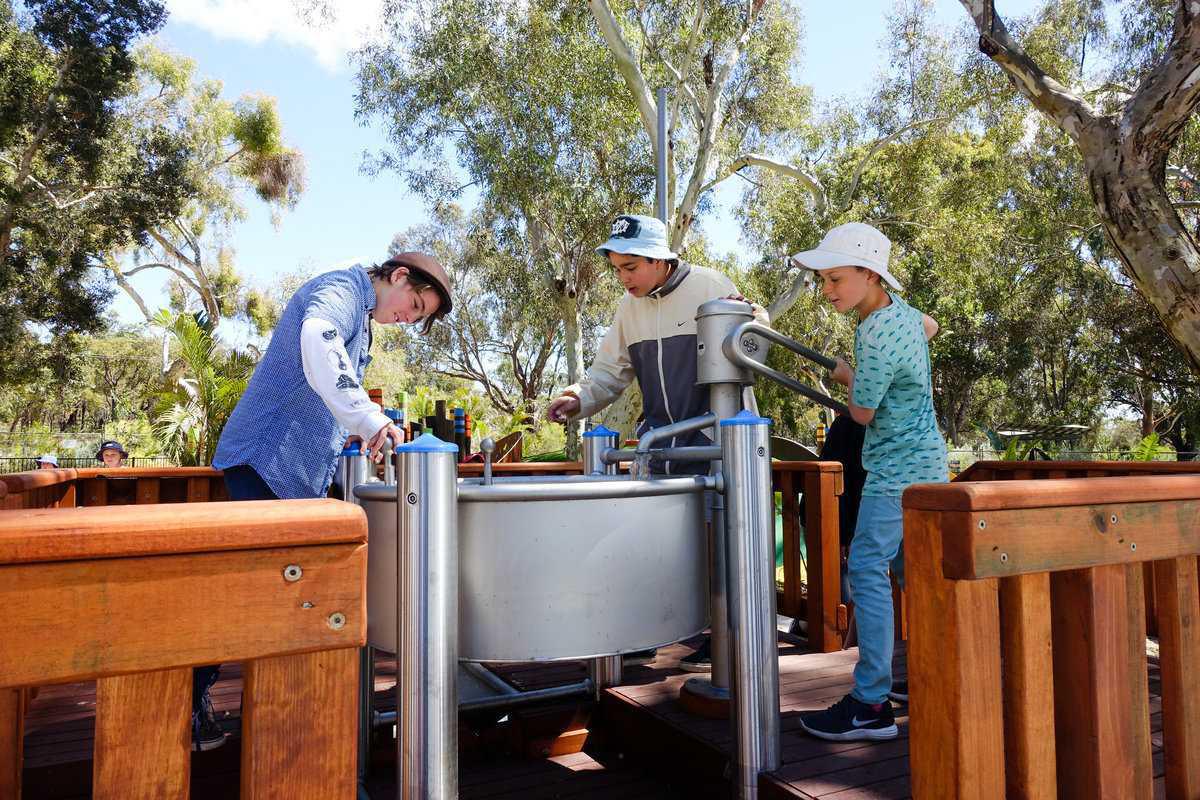 And a great big trough for interesting water play. In addition to this trough, there is also a wet sand play area and a splash pad - so we recommend you bring a towel (and perhaps a change of clothes)!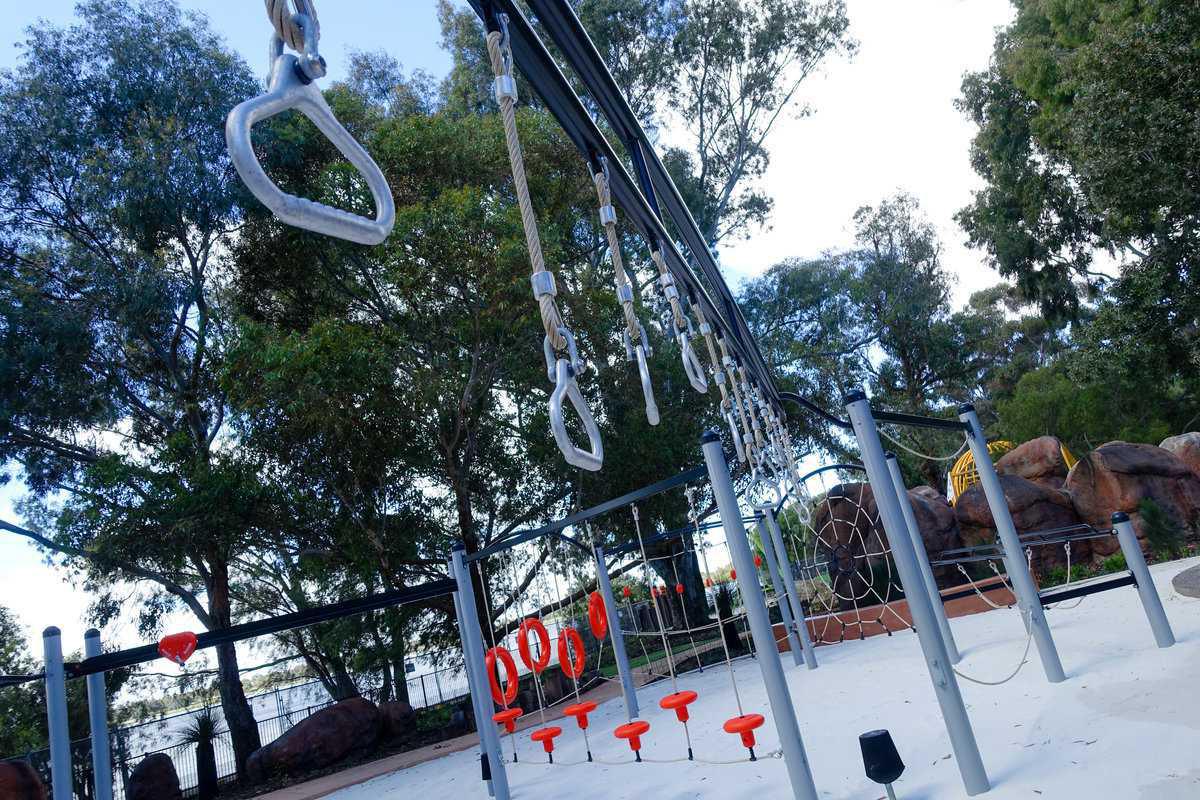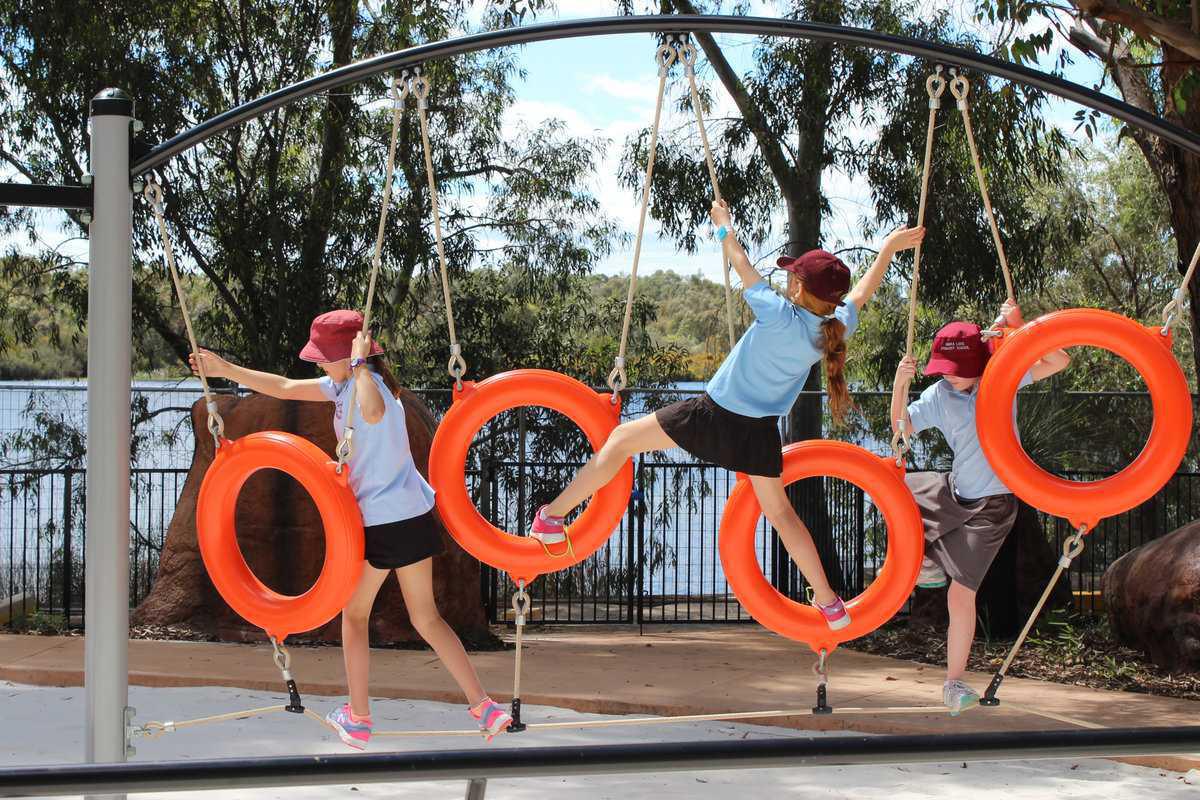 Get ready for the ultimate co-ordination challenge!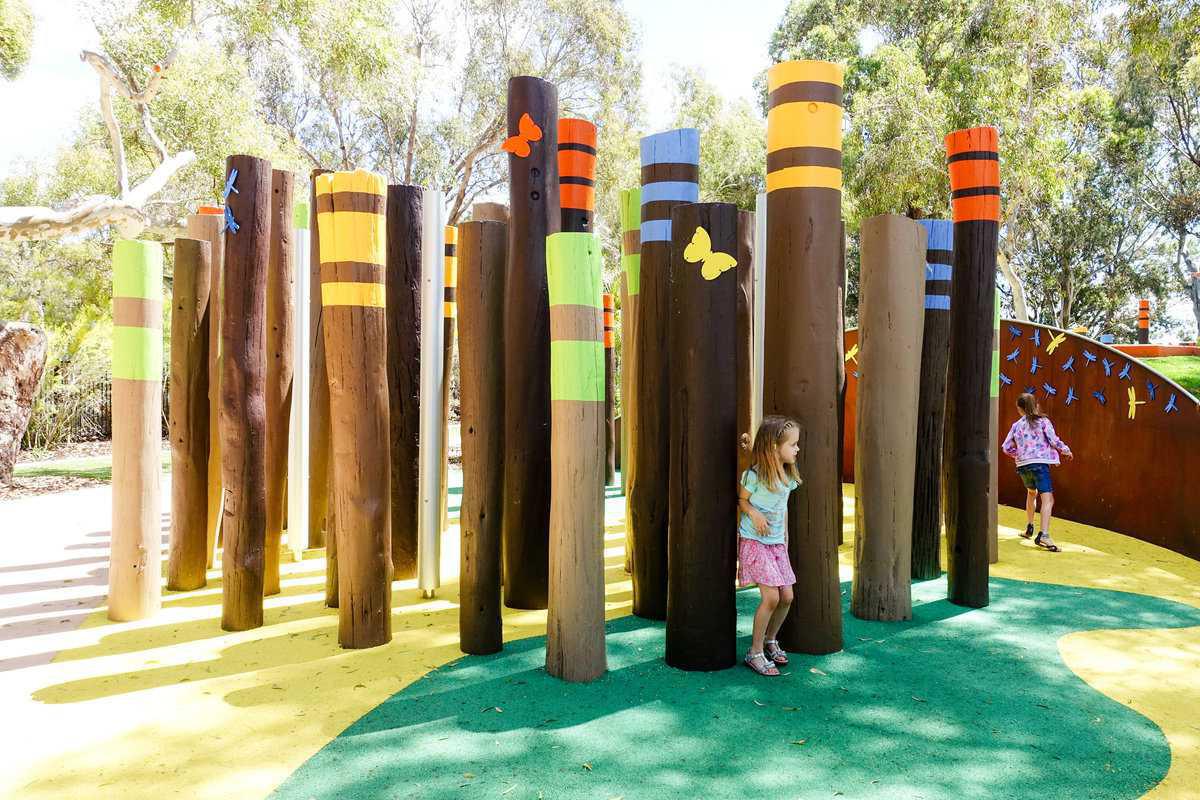 Weave through these painted wooden poles and play a game of hide-and-seek with your friends.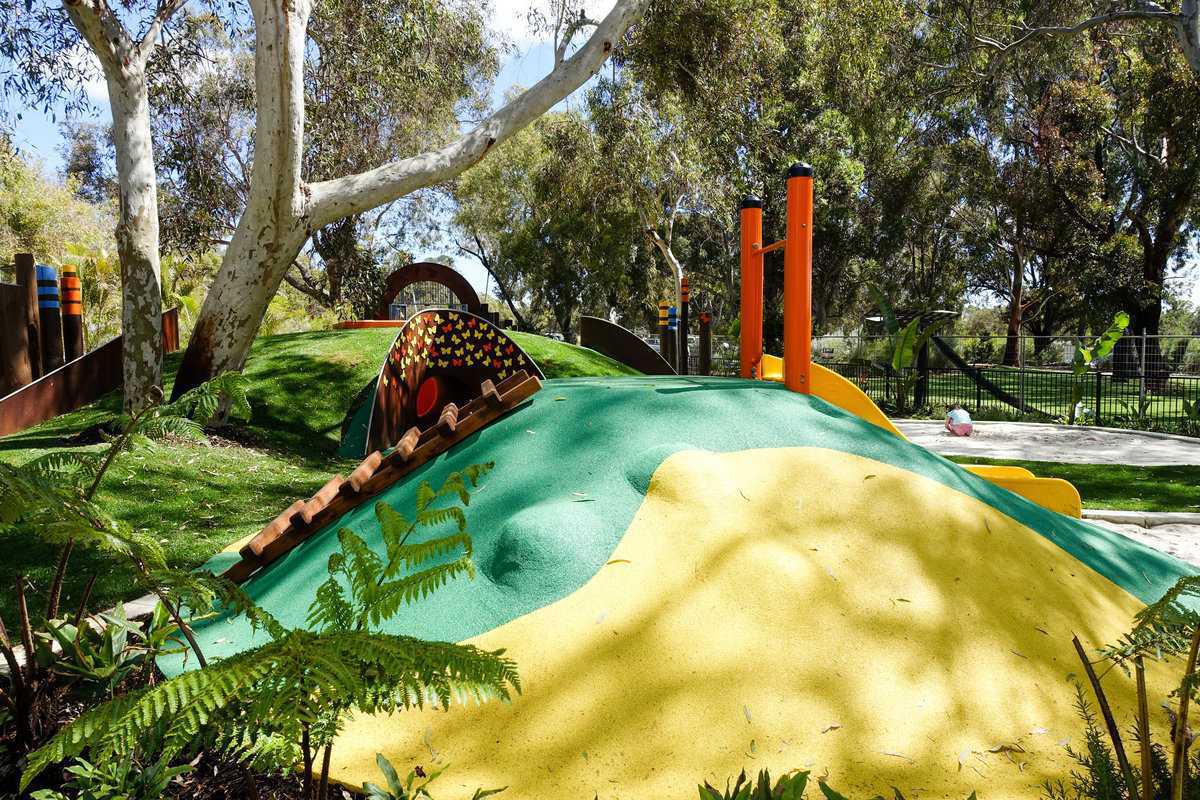 There is also a lovely toddler play area with soft fall and plenty of shade.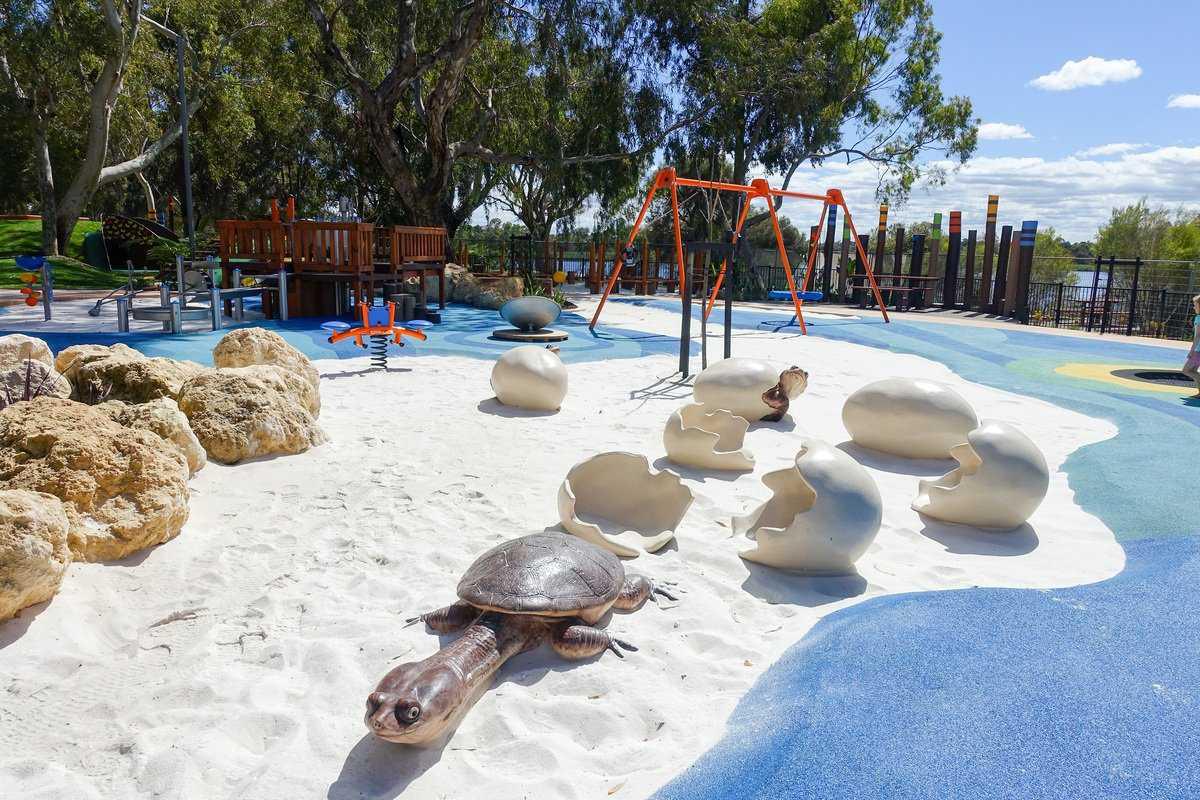 Kids will love looking at the turtles cracking out of their shells.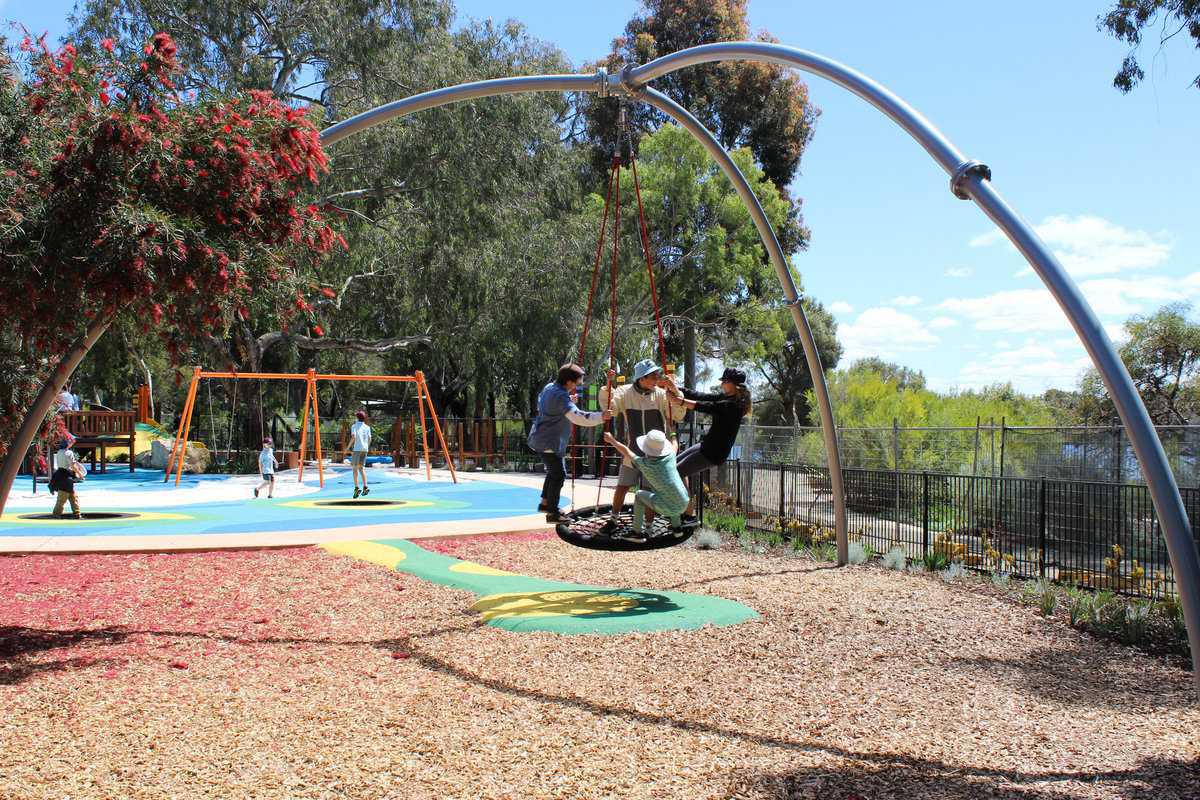 Other features include; tunnels that lead to a dungeon, all the usual swings that kids love, see-saws and obstacle courses to enjoy!
Little archaeologists in the making can try their hand at the Diprotodon dig, revealing the fossil of the prehistoric marsupial that roamed Bibra Lake some 25,000 years ago.
The nearby Bibra Lake is great for bird-watching and exploration.
Accessibility
The park has been carefully designed with accessibility in mind.
Play equipment is fitted out with supportive seating, and there are wheelchair accessible ramps and rubber mats throughout the playground.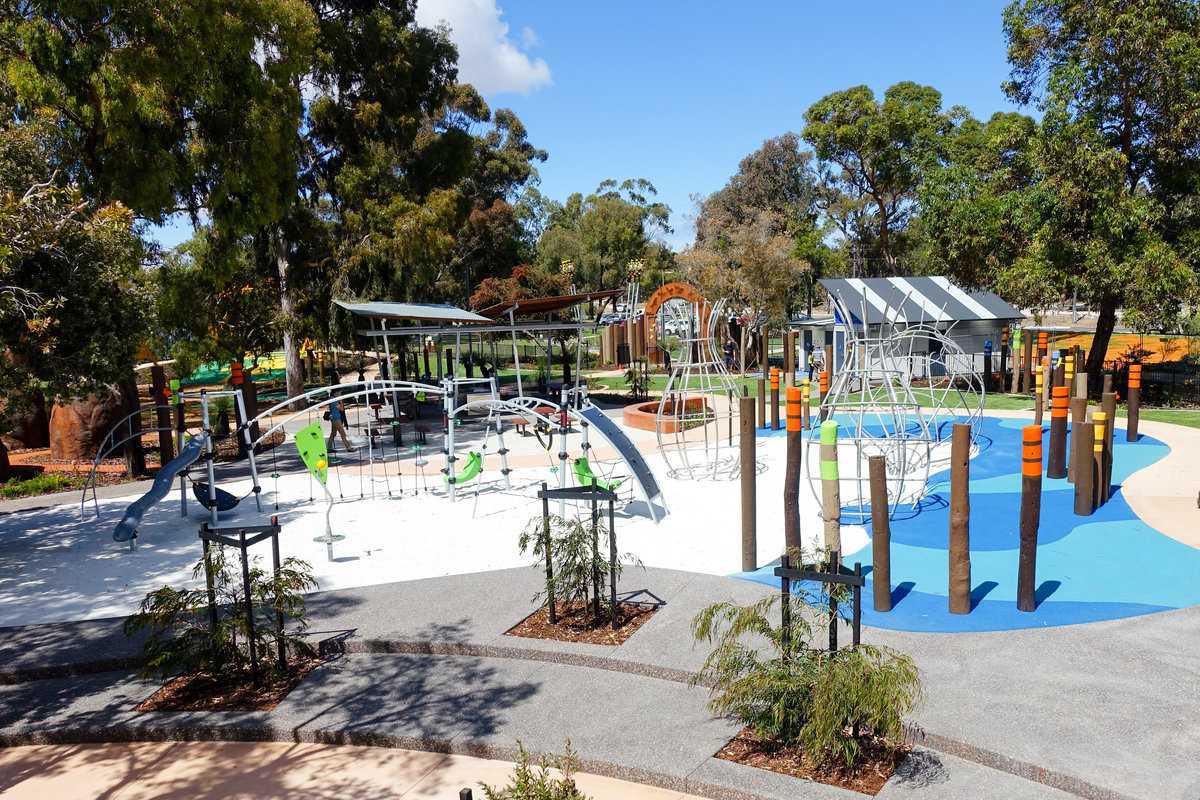 The playground includes Australia's first wheelchair accessible barbecues, retrofitted with custom designed ignition buttons for the visually impaired and people with limited use in their fingers.
The Changing Places toilet block (built with assistance from the Disability Services Commission) features automatic doors, height-adjustable adult-sized changing bench, and a tracking hoist.
---
The Low Down
Facilities
✓Conventional playground
✓Nature playground
✓Walking Trail Path/s
Suitable for
✓ Suitable for all abilities
✓ Suitable for all ages
Amenities
✓BBQs
✓Bike/pram paths
✓Car parking
✓Coffee shop (food truck in carpark)
✓Disability access/facilities
✓Fenced
✓Seating/tables
✓Sun shade
✓Water fountains
✓Toilets
---