Braithwaite Park
Scarborough Beach Road & The Boulevarde, Mount Hawthorn
This nature playground is one of our favourites!
It was designed with 10-14 year olds in mind but is also great for the littlies with water play, paths for prams, cubby structures and low rise rocks and stepping stone logs to climb on.
The playground is located at the north end of Braithwaite Park, which is lined with lovely old trees that provide well-shaded areas. There is plenty of parking around the outside of the park, public toilets, lots of grass to picnic on and a BBQ with tables and benches nearby.
There is also a more conventional 0-5's playground within the park fence (about 20 metres from the nature playground) and a coffee shop across the road where kids can feed the fish – a sure winner for sleep deprived parents!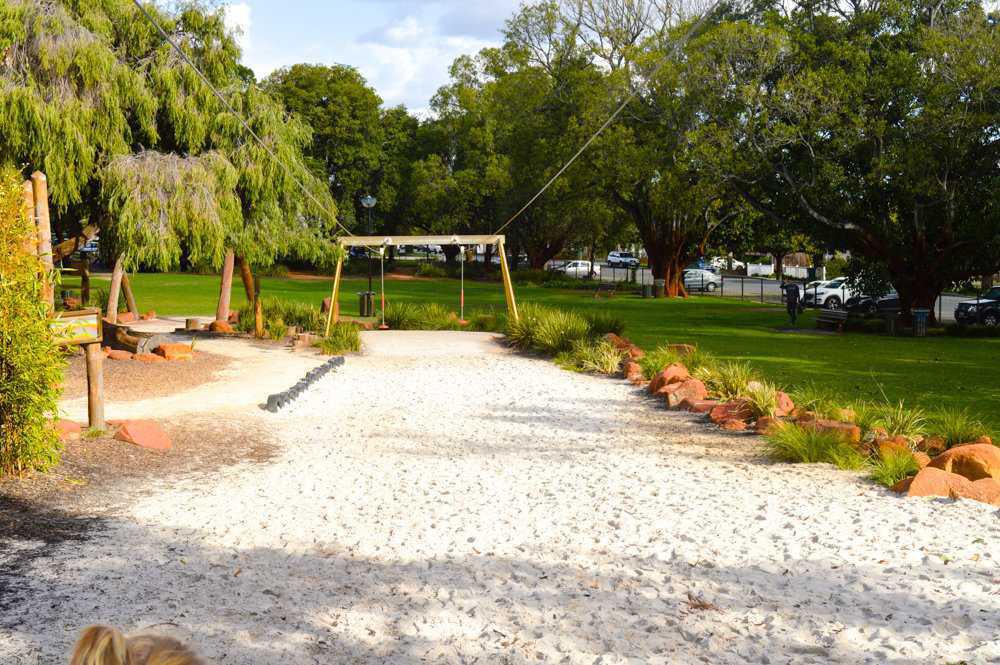 Stand out features include the brilliant flying fox and the high net that is elevated to provide a challenge and risk for older children, yet well designed to ensure smaller children cannot get into danger.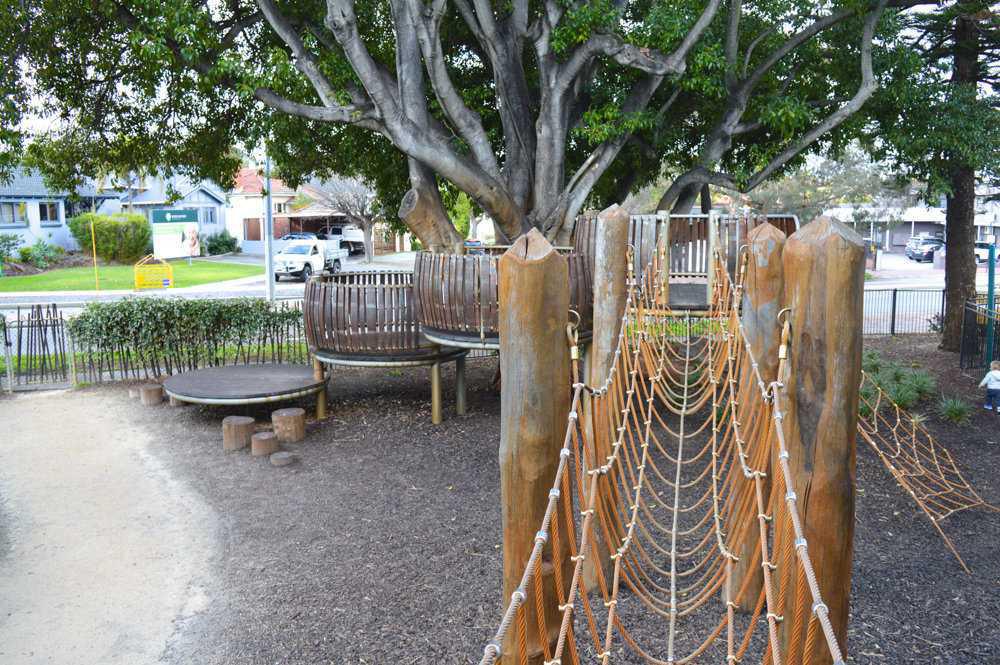 There is also a great rope bridge, heaps of mounds, tunnels, slides and a nest swing to keep children of all ages active, engaged and exploring.
We especially love the timber decking that is nestled around the retained tree - a great stage for imaginative role play!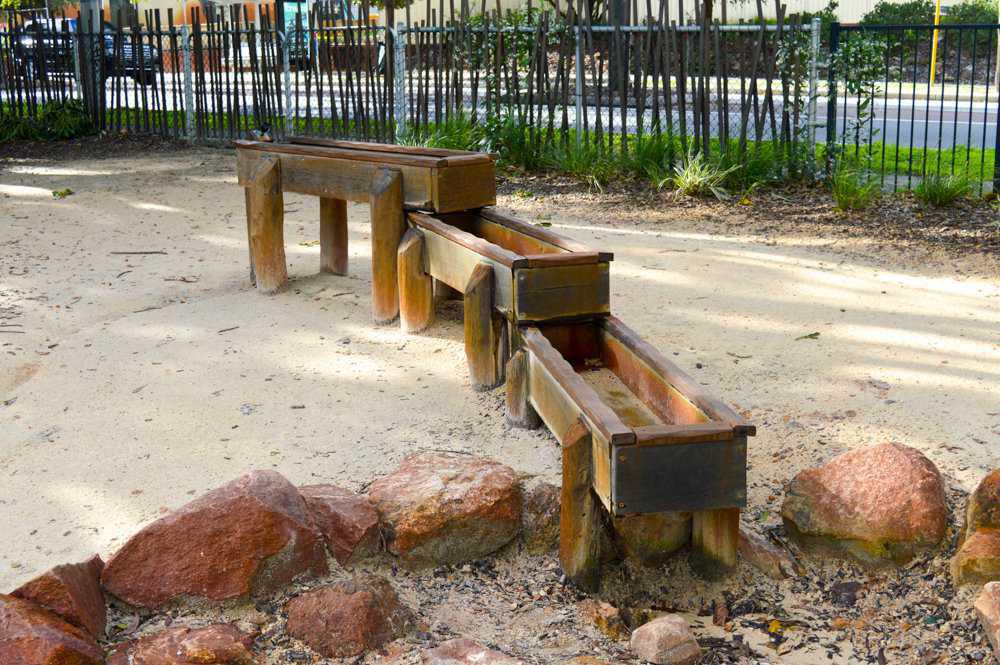 ​There are lots of opportunities for sensory play, with a water pump creating a little stream (perfect for splashing in or making mud pies!), and plenty of jagged rocks and trees to climb.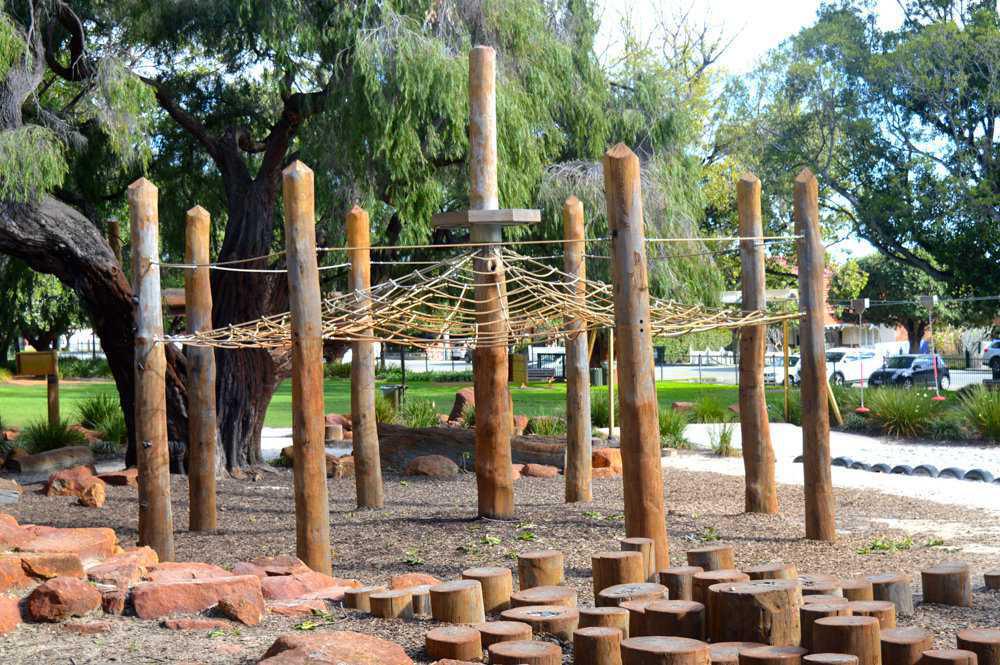 The spider net climbing frame is terrific for older kids looking for a challenge.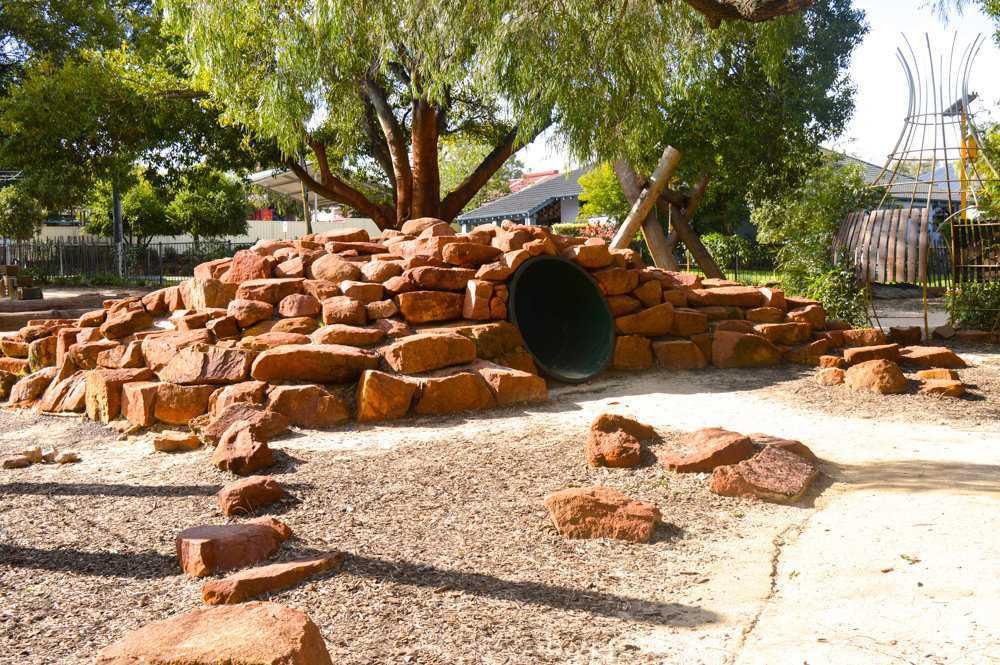 And the large tunnel is a great hiding spot, covered with climbing rocks that appeal to all ages.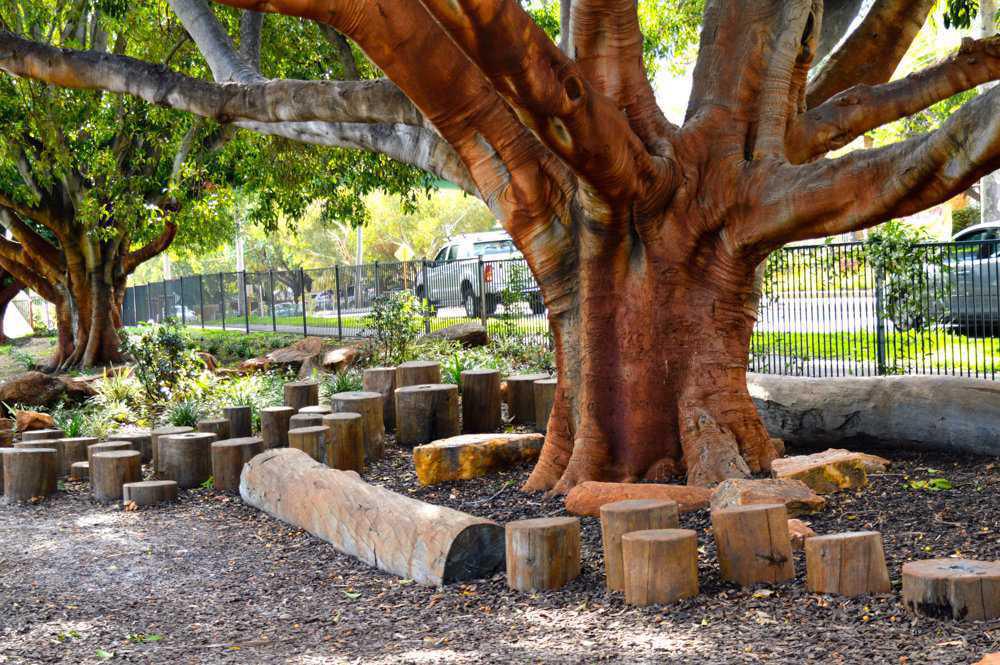 The park is also fully fenced off for safety - creating a barrier between the playground and busy road.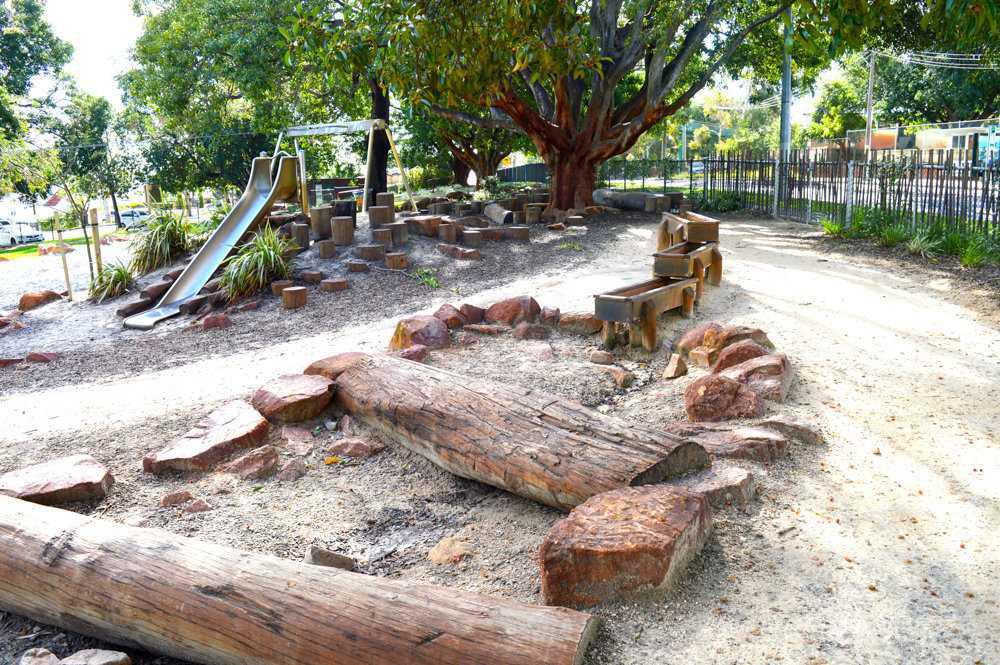 Accessibility
Wide paths wind throughout the play spaces making easy access for prams/wheelchairs.
---
The Low Down
Facilities
✓Conventional playground
✓Nature playground
✓Walking Trail/ Path
Suitable for
✓ Suitable for all abilities
✓ Suitable for all ages (especially 10+)
Amenities
✓BBQs
✓Bike/pram paths
✓Car parking
✓Fenced Open space for ball games
✓Seating/tables
✓Water fountains
✓Toilets
---