Bannister Creek Nature Playground
Iveston Rd, Lynwood
This nature-based playground is nestled in the beautiful surrounds of Bannister Creek.
You'll find a great flying fox, a nest swing, a stumpy balancing path, awesome monkey bars and an A-frame climbing structure.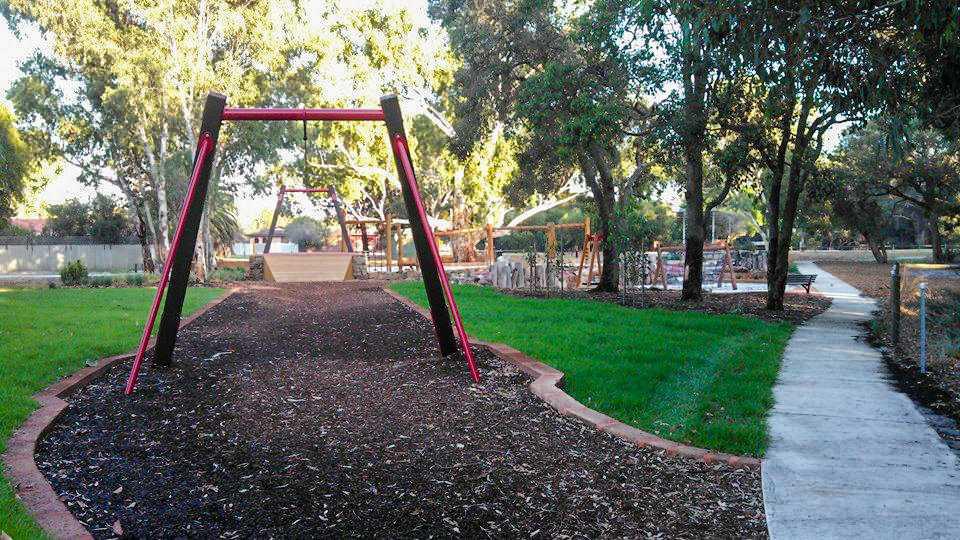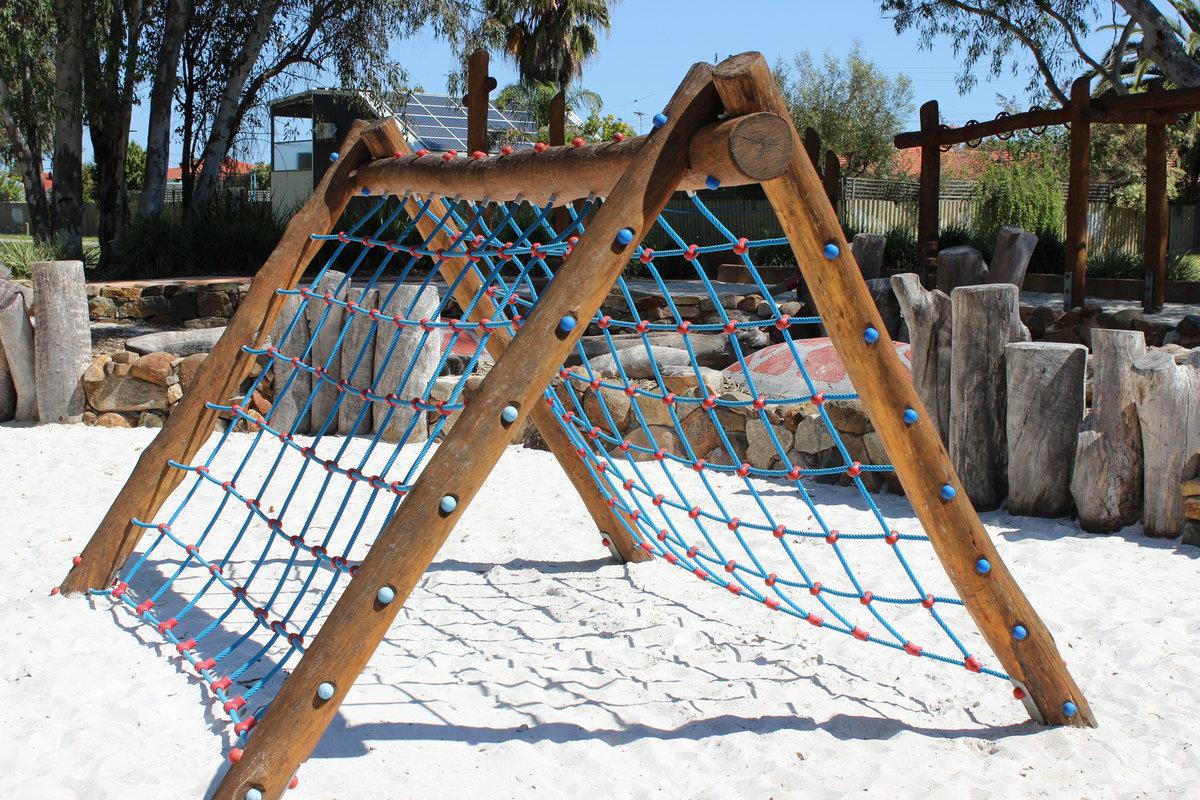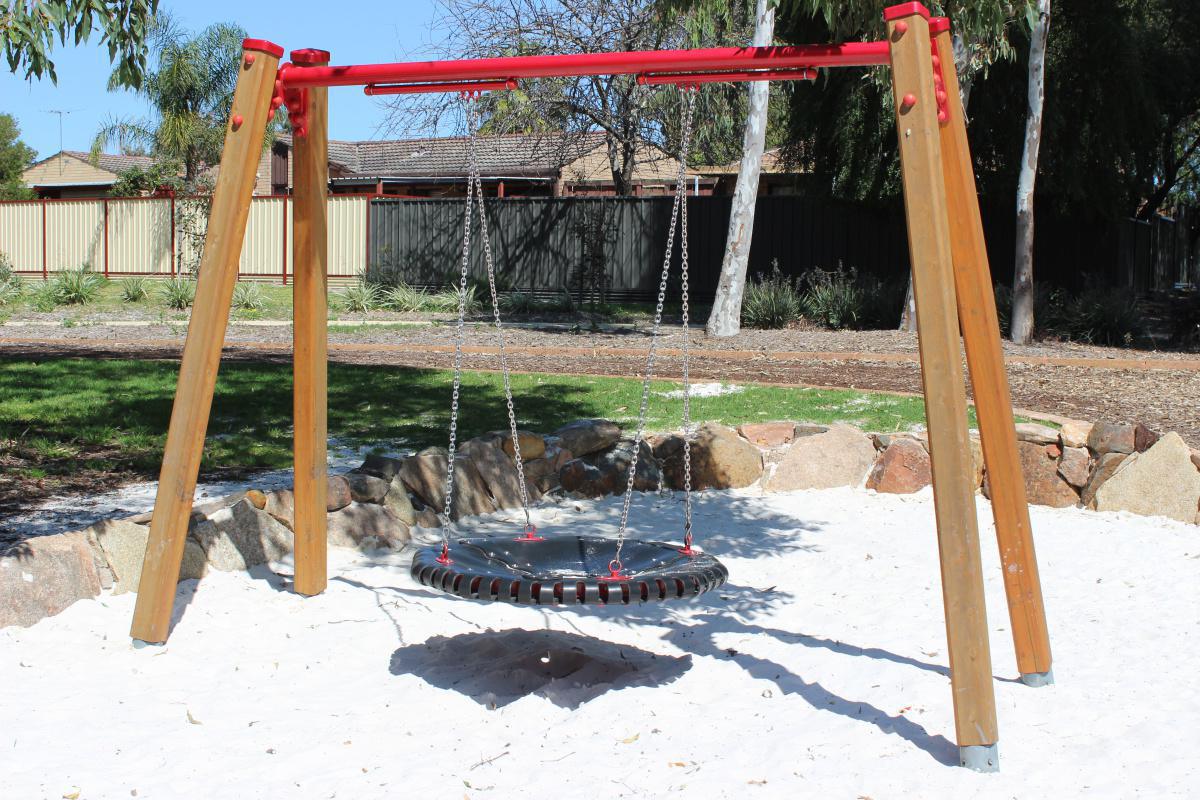 Scroll through the images below and take a look at the other features in this play space.
They include a structure for practicing balancing skills, rings to hang off (they make a cool alternative to the monkey bars!), balancing logs as well as a turtle sculpture that kids will adore.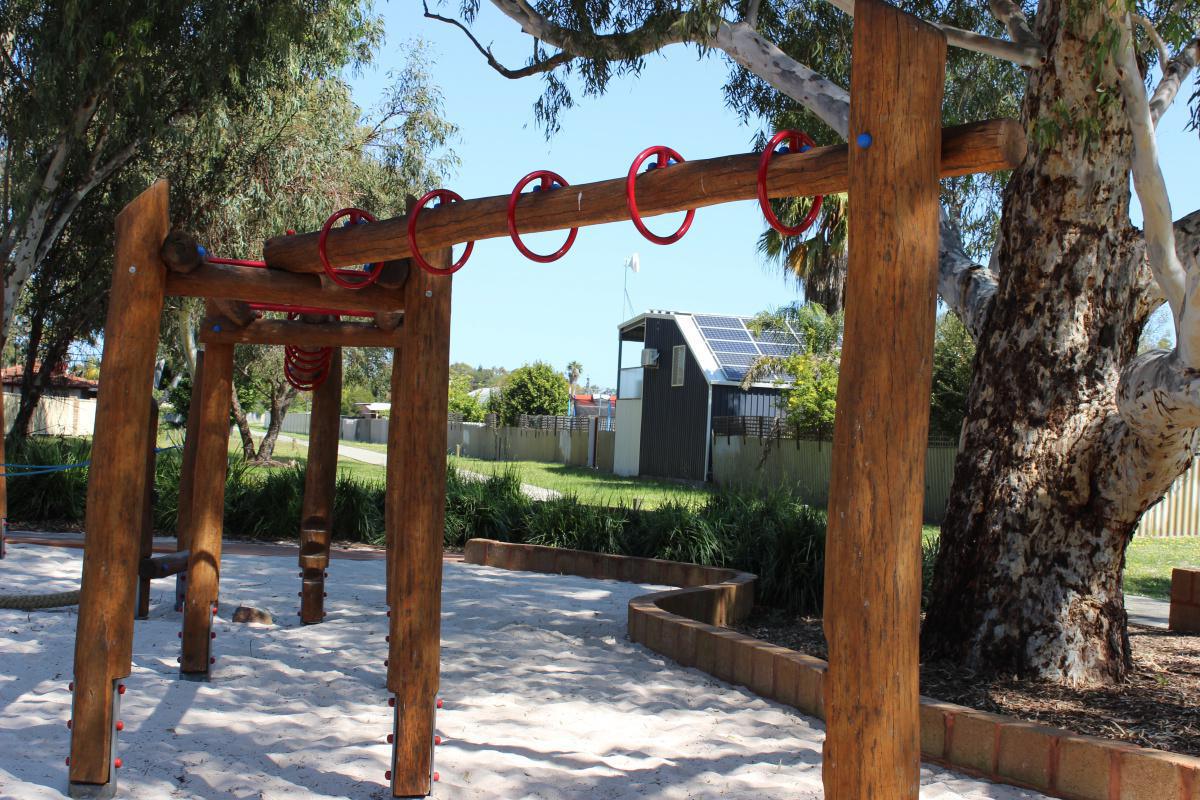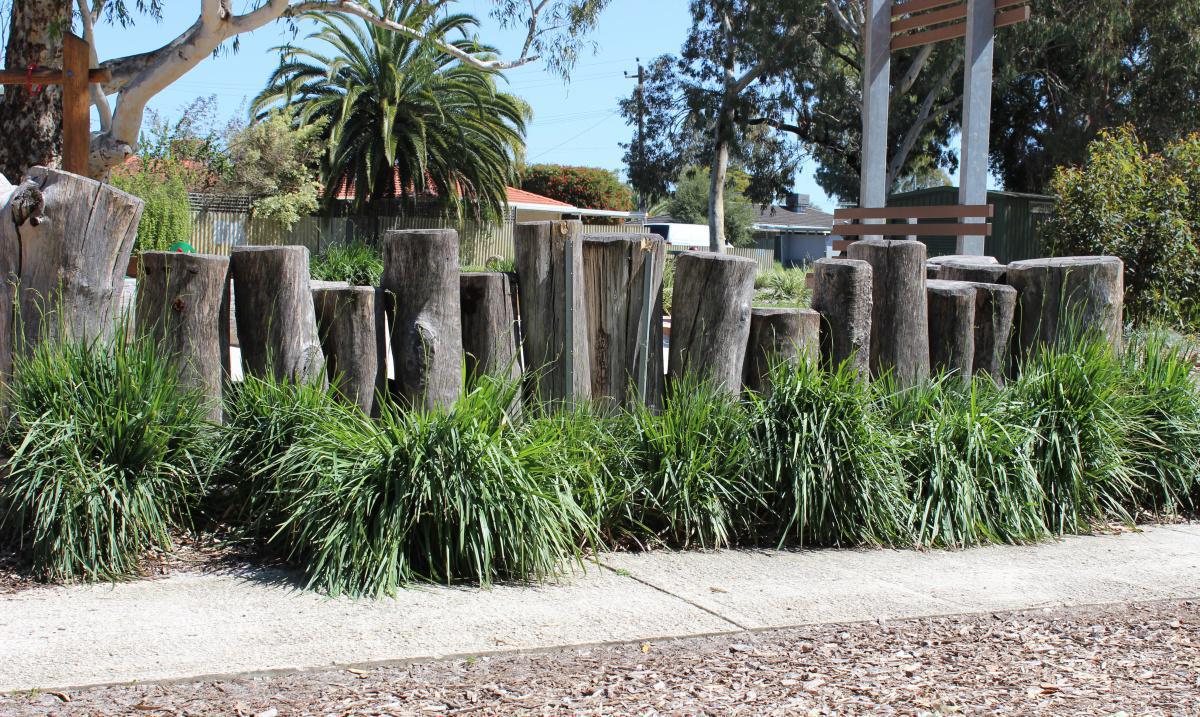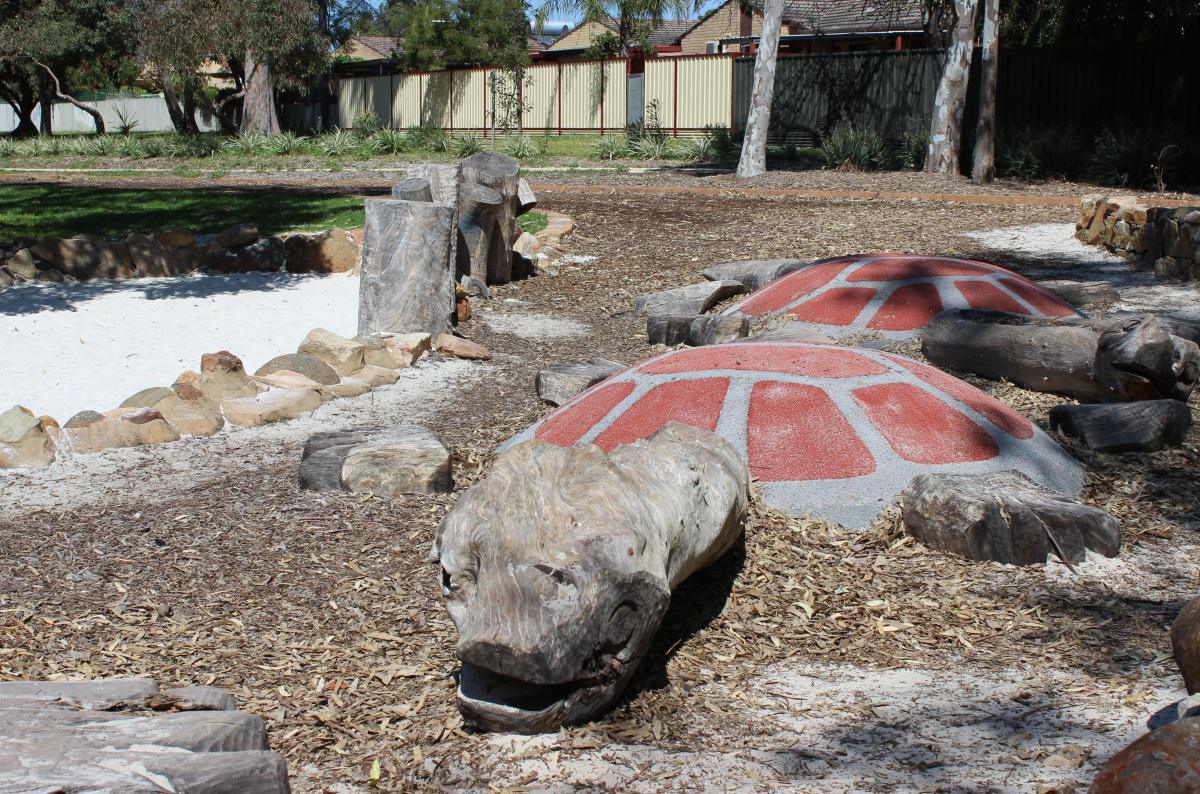 There's also a mud kitchen (it's a large log with a hole carved out!) for imaginative, creative and sensory play experiences.
Bannister Creek runs (behind a fence) alongside the playground.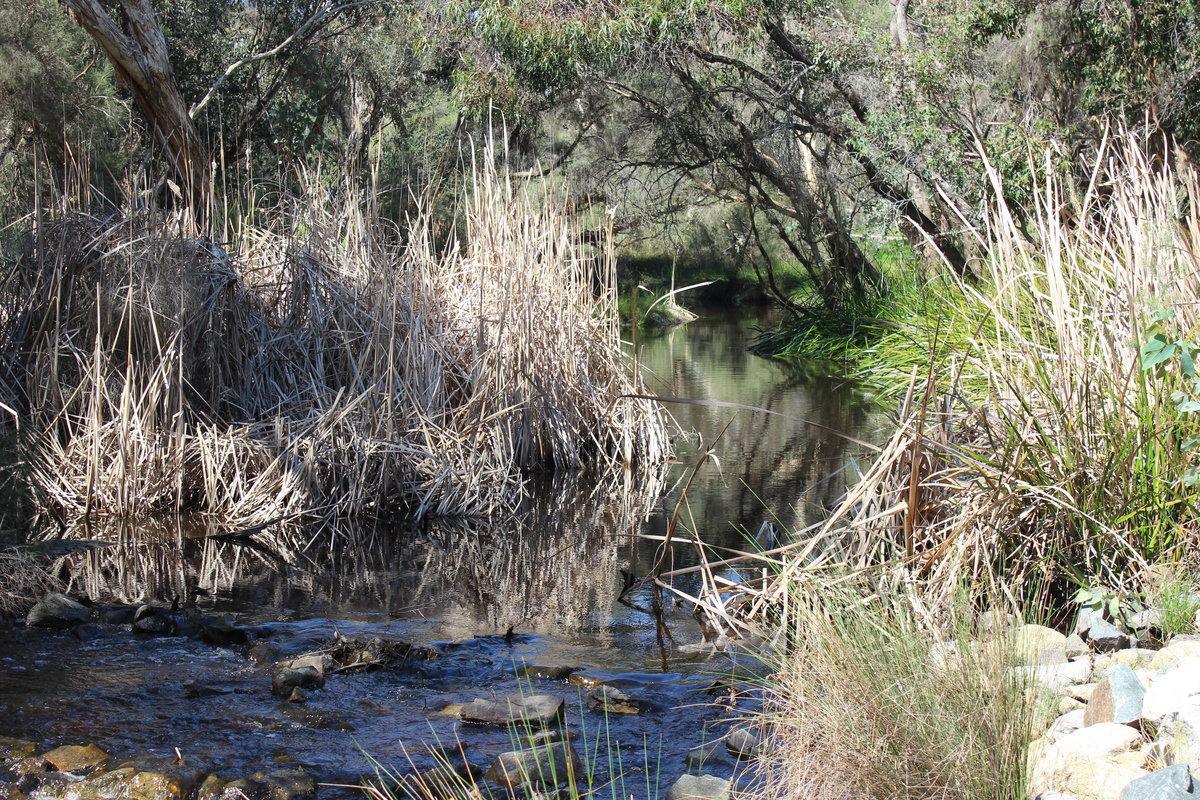 After having a play, spend some time exploring the paths around the area to discover more of the creek, the wildlife and flora.
Accessibility
The play space has a wide walkway, suitable for wheelchairs and prams alike.
Please note that this playground was built predominantly with locals in mind and there is limited car parking (although you can park in nearby streets) and no toilet facilities.
---
The Low Down
Facilities
✓ Conventional Playground
✓ Cycling/scooter trail
✓ Nature playground
Suitable for
✓ Suitable for all abilities
✓ Suitable for all ages
Amenities
✓ Car parking
✓ Sun shade
✓ Water fountains
---